Disclosure: This post includes affiliate links. If you purchase through them, we may earn a small commission at no extra cost to you.
Want to freshen up your mind? The first thing that comes into your head is to listen to some soothing & pleasant music. There was a time, most people used to listen to music on a high-bass music system but now the time has changed. To give a unique experience to oneself, we generally opt for headphones. So music can go deeper and deeper, one can reach the soul, the divine pleasure. The current generation of headphones is wireless. If you want to have a pair of wireless headphones, there are plenty of options available out there. Once upon a time, wireless headphones were pretty costly. But now they are affordable for everyone.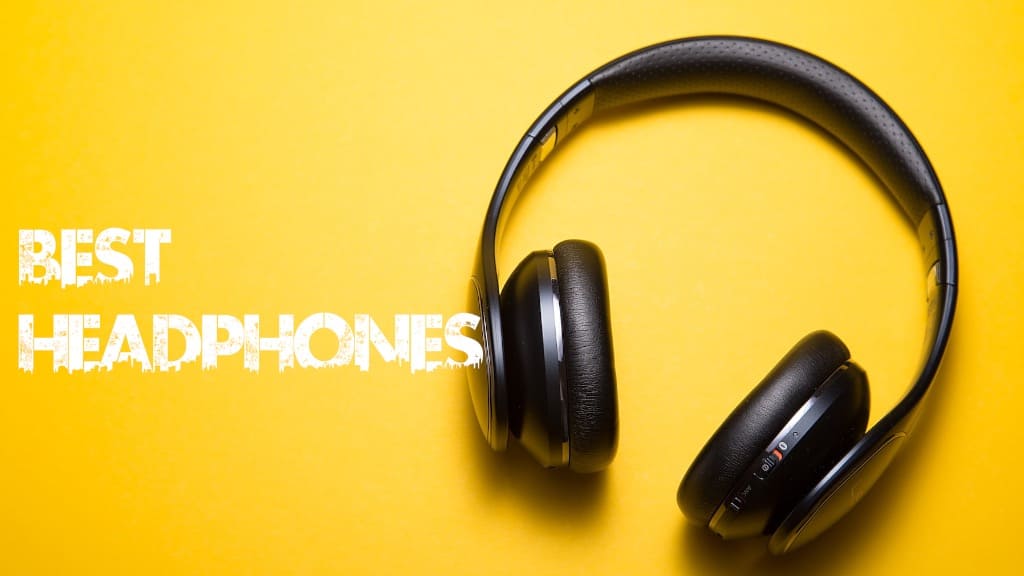 You have to spend just a 3-figure or 4-figure amount on wireless headphones. Today we are going to feature the best budget wireless headphones. They are cheap but don't judge them by the price tag. They are one of the industry's best choices today. Excellent sound quality at a low price. Incredible blend for music lovers! Apart from sound and price features, wireless headphones are more convenient than their contemporaries. These headphones give you freedom from wiring entanglement. They are handy. In this list, we are going to see in-ear and over-ear headphones, those we selected from a number of search results.
Our Top Picks
[Editor's choice] Best headphones: Infinity Glide 510
Enjoy 3-day listening in a single charge! JBL's Infinity Glide 510 has a powerful battery backup. It also has a Quick Charge feature. In a 10-minute charge, non-stop 2-hour music is on. Deep bass immersion and voice assistant are other prominent features.
Best quality budget-friendly headphones: BoAt Rockerz 450
These headphones are in high demand and have a high rating because of their wireless Bluetooth and aux cable combined modes. In only 3 hours of charging time, you can listen to music for 15 hours. Such a massive battery backup it has!
1. JBL Tune 700BT
FIND TODAY'S BEST OFFER
Key features of JBL Tune 700BT
27 hours of playtime
Aux and voice assistant support
Wireless over-ear headphones
Light-weight foldable design
Would like to hear the bold sound? Then go for JBL Tune 700BT. The maximum comfort and immersion in sound offer a good listening experience. With 70 years of experience in the music devices industry, these JBL headphones reproduce precise & impressive sound and deep & powerful bass. A 5-minute battery charge gives you 2 hours of listening and a full charge for 27 hours. The revolutionary feature JBL availed is- if the battery gets discharged then you don't have to worry. Attach the audio cable and extend your fun!
This is a premium-looking and decent-feeling on-ear headphone. With a built-in microphone, you can attend calls. It also supports voice commands to the digital assistant. JBL Tune 700BT runs on dual-point technology. You can pair the headphones with two different Bluetooth-compatible devices simultaneously. The thick and padded earcup design is made to isolate you from distracting ambient noise.
2. boAt Rockerz 450
FIND TODAY'S BEST OFFER
Key features of boAt Rockerz 450
Up to 15 hours of playback
40 mm drivers, dual modes & integrated controls
Padded ear cushions
Adaptive & foldable earcups
The 40 mm drivers in boAt Rockerz 450 bestow you an HD immersive audio. A standby time of 300 to 400 hours and a continuous listening of 15 hours are powered by a 300 mAh battery. A sleek, matte finish earcup design gives you sheer comfort. The operational controls are easy to use so that you control your music and communicate easily. You can connect the devices to boAt Rockerz 450 via two modes i.e. Bluetooth and aux.
If you are looking for deep bass headphones, then go for these! They are lightweight yet robust and ergonomically designed. A decent bass headphone under Rs. 1000, the boAt Rockerz 450 wireless headset gives you crystal-clear HD audio exposure. All kinds of voice assistants are available with a single touch. Comparatively, with other headphones the battery performance of these headphones is low, but the company chooses to spend the budget on sound quality and design.
3. Infinity (JBL) Glide 510
FIND TODAY'S BEST OFFER
Key features of Infinity (JBL) Glide 510
72 hours playtime with quick charge
Deep bass & dual equaliser
Bluetooth 5.0 voice assistant
Light-weight, foldable; comfort cushions
Choose Glide, and be glad! Infinity (JBL) Glide 510 over-ear headphones give you a non-stop music listening experience for up to 3 days on a single charge. As mood changes, experience the different sound ranges. The thump of deep bass opens the door to an immersive experience. Google, Alexa & Siri are there all-time to assist you. The 36mm device drivers give you an experience of the impactful deep bass sound. The incredibly comfortable earcup cushions make your music listening experience enjoyable.
If you are in search of good audio quality while working out, then Infinity (JBL) Glide 510 can be your best choice. For built quality, comfort, battery backup, mic performance & sound immersion features, these headphones are at their best. The headphones look expensive but you pay for the best features.
4. pTron Studio
FIND TODAY'S BEST OFFER
Key features of pTron Studio
Bluetooth 5.0 with Mic
Hi-fi sound with deep bass
12 hours playback
Aux support
Enjoy thundering bass without battery drain! pTron presents Studio high-bass wireless headphones with 12 hours of playtime because of the 400 mAh powerful built-in battery and later with aux cable. So your music experience will not halt at all. The ergonomic over-ear headphones design gives you padded earmuffs & adjustable earcups. The built-in 3.5 mm aux port can convert your wireless friend into a wired one.
Lower frequency sounds like engines, trains, city traffic, etc. are canceled out in pTron Studio headphones. So you can focus effectively. The ergonomic and lightweight design soothes your ears, so you can enjoy your entertainment for a long time. Now you can hear what you want and take the calls with the help of a high-performance built-in mic. In case you want to save the battery, then the aux connection is also there for you.
5. Cosmic Byte GS430 Gaming
FIND TODAY'S BEST OFFER
Key features of Cosmic Byte GS430 Gaming
Wired over-ear headphones
Immersive 3D gaming sound
Flexible & noise-cancellation boom mic
Multi-platform compatibility
Due to having compatibility with all Windows PCs, PlayStation, Xbox, mobiles, tablets & laptops, Cosmic Byte GS430 gaming headphones are one of a kind. The high-precision neodymium driver enables the gamer to hear footsteps and gunshots from different dimensions. The 3.5 mm jack for sound and USB for RGB LED lighting effects are product features.
The realistic gaming experience you are going to see in Cosmic Byte GS430 headphones. It is an over-ear wired gaming headset that offers 3D 360° music listening & gaming sounds. The headphones accurately pick up voice and differentiate with noise. They are designed in such a way that they naturally fit on human heads and are also easily adjustable for different sizes. Wearing headphones for a long time can hurt your ears but that is not the case with Cosmic Byte GS430. They are made up of light material and soft earmuffs.
6. Leaf Bass
FIND TODAY'S BEST OFFER
Key features of Leaf Bass
10-hour battery life
Wireless and wired
Gym-friendly & sweat-proof
HD sound & deep bass
Dive into the theatre-like experience wherever you are! You can use Leaf Bass headphones and experience music, videos, movies & calls like never before. Leaf headphones are built for those who binge-watch movies and TV shows or watch 4 movies in a row! They are super-comfortable for long use, enhanced audio, and extra-long battery life. Now you can enjoy your favorite songs with better clarity.

Leaf Bass can be connected via Bluetooth and aux cable. So your headphones will work best, even if there is no charge left. The incredible combination of Deep Bass and Crystal Clear sound gives you an immersive experience. Keys on the headphones give you full control of 'what you hear' and 'how you hear'. Powerful 40 mm drivers deliver you the best quality sound. The cushion of earcups is soft, painless, and sweat-resistant. Go for it undoubtedly..!
7. Tribit XFree Go
FIND TODAY'S BEST OFFER
Key features of Tribit XFree Go
Wireless Bluetooth over-ear headphones
Deep bass & hi-fi sound
Type-C lightning-speed charging
Dual-mode use, battery power & wired
Frequently stressed over headphones battery discharge? No need to worry! Tribit XFree Go headphones won't allow interruption. These headphones come with wire too. They are upgraded to Bluetooth 5.2 technology. It ensures a fast and stable connection to your device. The high-quality built-in mic for hands-free calling ensures your day on the go. The HD stereo headphones aim to deliver superb sound quality, deep bass, and crystal-clear treble. For better music enjoyment, the over-ear design blocks the noise.
With these 225gm lightweights and foldable headphones, you can listen to music for up to 34 hours. If you charge them for 10 minutes, then you can listen to music for 4 hours. Tribit XFree Go headphones are suitable for pop and rock music. Due to hi-fi stereo sound and deep bass, you will experience exceptional good quality music.
8. Sennheiser HD 250BT
FIND TODAY'S BEST OFFER
Key features of Sennheiser HD 250BT
Club sound for everyday life
Low latency superior audio
25 hours battery life
Equalizer through smart control
Are you a bass lover? Then listen to the high-quality sound with dynamic bass in Sennheiser HD 250BT. Rock-solid Bluetooth 5.0 assures long connectivity and a better listening experience. The audio-video synchronization is perfectly seen due to AptX low latency technology. Now keep pace with your busiest lifestyle because of the outstanding battery performance. Sennheiser's own Smart Control app is an effortless way to control & personalize your headphones.
The pretty decent-looking headphones are made up of plastic. Yet they are well-built and extremely lightweight, weighing only 125 gm. The Type-C port is available for charging. For bass or treble, the earcups are quite enjoyable. If you are watching videos on YouTube then they are quite usable. The headphones sound better than other budget headphones.
9. Oneodio Wired Over Ear Headphones
FIND TODAY'S BEST OFFER
Key features of this wireless earphone
Over-ear headphones with 50 mm driver
Shareport for DJ monitoring and guitar mixing
Breathable cotton for earcups
Incredible hi-res certified sound quality
OneOdio Pro 10 over-ear headphones produce high-quality sound. For studio, recording and music this is a professional DJ headphone. The earcups are ergonomically designed, lightweight and easily portable. Audiophiles will definitely love these wired headphones. They have 50 mm neodymium drivers that reproduce controlled DJ bass. 90-degree swivelling of earcups is self-adjustable. The flexible headband delivers a fatigue-free listening experience.
This is a good-sounding pair of budget headphones. You get two cables and a plastic carrying pouch. Two connectors allow you to share the music with another person. Highs, lows and mids are accurate and give you details in listening to the music. Thanks to True Wireless Stereo (TWS) technology which gives you almost as good as studio quality.
10. Zebronics Zeb Duke 101
FIND TODAY'S BEST OFFER
Key features of Zebronics Zeb Duke 101
Wireless headphones with mic
micro-SD card slot
12 hours playback time and wired mode
Voice assistant support
Different connectivity modes are a special feature in Zebronics Zeb Duke 101. The standby time is 100 hours and the charging time is 1.5 hours. If a device doesn't have Bluetooth, then you don't have to worry. You can connect those with an aux cable. If you want to listen to your favourite music, then insert a memory card into the micro-SD slot. The sound output is really awesome.
Zebronics Zeb Duke 101 supports mic, Bluetooth 5.0, aux input wire mode & media-call controls. You can listen to FM also. Soft ear cushions and wide foldable earcups make your music listening experience enjoyable. The overall build is very nice. If you are going for a vacation or a holiday, keeping or packing them is easy. As far as the adjustment of the headband is concerned, the earcups get folded.
Choosing the best wireless headphones
When choosing what is best for you, price and features plays an important role. Today, we discussed the best budget wireless headphones in this article. We have done an in-depth research based on customer reviews and in-hand experience to shortlist the above products. Then we reached the conclusion that the following criteria should be considered to select your favourite headphones – sound quality, ease of use, features, performance, look, design & comfort. You can buy any of these headphones based on your preferences. If you have any questions in your mind, feel free to share them in the comments below.