As compared to the time when Amazon Prime was first launched in 2005, the service has been a huge success with millions of monthly users. All the credit for Prime's success goes to the unbelievable shows, movies, documentaries, and other stuff that you get to watch as its member. Apart from that, there are a bountiful of other benefits that you get as a prime member too. Despite getting so much for a minimum price, you might have genuine reasons why you don't want to continue with your Amazon Prime membership.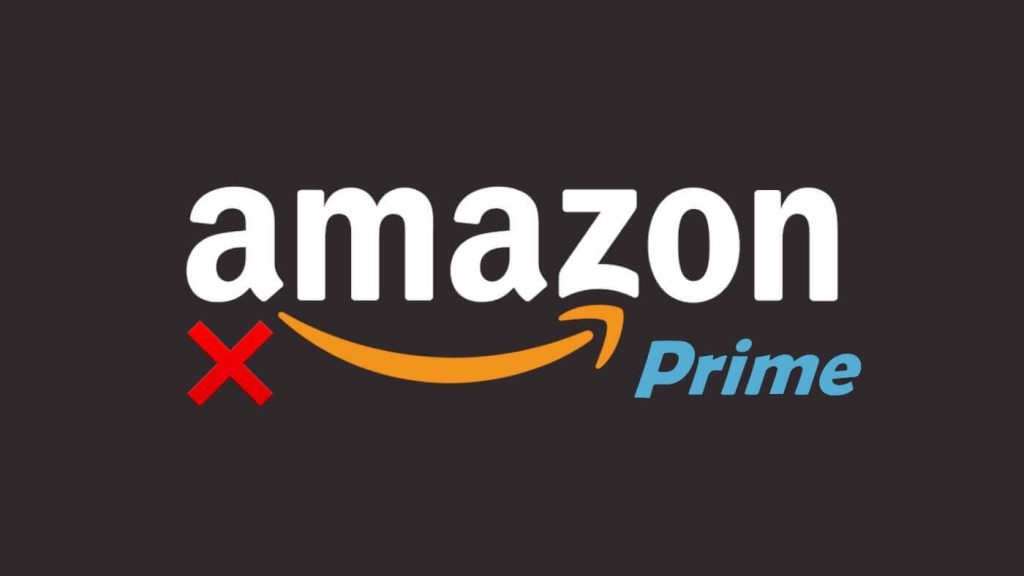 Maybe the reason why you don't want to be a member of Amazon Prime membership anymore is that you don't use Amazon much and don't watch movies and TV series, you don't listen to music, and don't order things from Amazon that often. With so many options available in the Amazon app, you might find it difficult to choose the one that should be selected to cancel your Amazon prime membership. But we have given a step-by-step guide to help you cancel your subscription using your smartphone as well as your PC.
Cancel Amazon Prime membership using smartphone
Most people use Amazon app on their phone and when it comes to the cancellation of Prime membership, they want to do it using their smartphones only. Here are the steps that you need to follow for ending your membership and free trial while using your smartphone.
Open the Amazon app on your phone and switch to the profile tab from the homepage. The profile tab has an avatar icon. If you are using Amazon through its web version on browser, you will see this icon at the top-right corner.
Now tap on the Your Account option given at the top.

This will take you to the new page where you need to select the Memberships & Subscriptions option from the list of options available.

On the next page, you will see the Manage membership option at the top. Select it and then a drop down menu will open. You need to tap on the Manage Membership again which shows Update, continue and more.

Here you will see an option named End Membership and Benefits. Just tap on it. Finally confirm that you want to end your membership and with this you won't be charged for Amazon Prime anymore.

With this you have canceled your Amazon Prime subscriptions your free trial while using the phone app.
Cancel Amazon Prime membership using PC
People who use Amazon on their PC for watching TV shows and movies and ordering stuff, they can cancel their subscription right on their PC using some simple steps. Here's what you need to do.
Using any browser on your desktop, reach the official Amazon website.
On the top right side of the screen, you will see Accounts & Lists option, hover it and then select the Your Prime Membership option.

You will be told to sign in to the app now if you aren't already. Make sure to sign in using the same account on which you are using your Amazon Prime.
You will see multiple options on the top now, select Manage Membership Update, continue, and more.

Now look for the option on the next page that says End Membership and Benefits and select it.
You will be taken to the next page where you will be reminded about your Prime benefits, look for the option I do Not Want My Benefits and select it.
Amazon will ask you a couple of questions related to your subscription cancellation, then click on Cancel Membership to finally give up your subscription.
With these easy to go steps, you have canceled your Prime subscription and your free trial while using your PC.
Benefits that you lose after cancelling your subscription
There are a lot of benefits that Amazon gives to its prime members as compared to the free Amazon users. And after you cancel your subscription, you obviously lose all those benefits. So let us see what all are those benefits that you won't be getting anymore.
Movies and shows – The biggest benefit of being a prime member is that you can stream unlimited movies and TV shows whenever you want. Not just you, but you can share your Amazon details and let your family and friends enjoy the benefits of watching movies and shows with Prime.
Unlimited ad free music – Amazon Music is a great app to listen to millions of songs whenever you want. Tis app is also available for freee users but you can go ad free with Prime and also download unlimited music for offline listening.
Fast delivery – Online packages usually take 4-7 days of time with Amazon. But just to their Prime user, Amazon has offered fast delivery withinn 2 days of time on most of their products.
Access to e-books – If you love reading books and comics then cancelling your Prime membership is not the bet idea. You can access millions of available ebooks and comics on Amazon anytime you want.
Reward points – Shopping done with Prime account helps you win unlimited points, cashback, and scratch cards that help you save a lot of money.
Free games – Amazon has a bag full of gaming content that is only accessible to the Prime members.
Early access to deals – We all are aware of the Amazon lightning deals that provides things at a high discount. By being a Prime subscriber, you will get 30 minutes early access to lightning deals so your wishlist does not get out of stock.
These are just the few of the unlimited benefits that Amazon gives you after subscription. There are special benefits for kids, other delivery related benefits, brands related, photo storage, and much more.
How to get student discount on your membership
People who are 24 years and below can get the benefits of Prime at heavy discounted rates. For applying the student discount, here's what you need to do.
Go to Amazon official website and hover on Account & Lists option. Then select Your Account option.
Now select Prime option from the lists of option available at the top.

On the next page, you need to scroll down a little and locate the option that says College Students, click on it.

Next you have to select the option that says TRY PRIME STUDENT. This option will appear on the page that will automatically open in the new tab.

You have to enter your details now that include the name of your school or college, your name, date of birth and graduation year. Also select the payment method and click on Continue.

You also need to prove about your date of birth by uploading your national ID. Once approved, you will get the student discount and now you can enjoy the benefits of Prime at half the price.
General FAQs
What's the difference between Prime Membership and Free Trail?
Amazon Prime Membership is a premium subscription on Amazon that offers many exclusive benefits such as fast and free delivery, ad-free music, access to special deals, unlimited streaming of movies & TV shows and much more. On the other hand, free trail gives you 30 days access to all these benefits of Prime Membership for free but you need to provide your debit/credit card details so your plan can automatically renew once the free trail ends.
Will you be charged if you cancel Amazon Prime free trial?
The answer is no. Many of you might be wondering whether you will be charged for using the free trail benefits and then cancelling it just before when it is about to renew. Amazon allows you to cancel your free trail anytime you want and you won't be charged for anything.
Can you cancel Amazon Prime before free trial ends?
Yes, you can. And the good thing is that this won't end your Prime benefits also. You can still enjoy them until your 30 days are completed. Most of the people just want to use the free trail on Amazon and they don't want to pay for the premium subscription after that. If it's the same in your case also, then you can cancel your free trail anytime you want and continue to reap the Prime benefits for a full month.
Does cancelling Amazon Prime end all services immediately?
The answer is no. If you are using Prime Membership and you cancel it before it expires, Amazon will not end all services immediately. You will be able to use them as long as you have paid for them. For example, if you have bought an annual premium subscription, the Prime benefits will not end even after you cancel your membership.
How to get refund of your membership fee?
Now let's suppose Amazon has automatically renewed your Prime Membership and you failed to cancel it on time. Is there any way to get your money refunded? Luckily, yes. It's possible only if you cancel your Prime Membership within 3 business days of signing up for it. Amazon will issue a credit note to you and refund the money to your bank account within a few days.
Please note that this refund will exclude the value of benefits you have used during this 3 day period (if any). In another case, if you crossed this 3 day period, you will be eligible to get refund only if haven't used Prime benefits or made any eligible purchases since your new Prime membership charge. Learn more about Amazon refund policy from its official help page.
Wrapping up
Amazon prime membership has so many benefits in almost every other Amazon service. The 30-days free trail is what attracts the users most to try out the premium subscription. And this is also one of the most common reasons why people cancel their prime membership once they have used the free trail. If you didn't cancel it on time, Amazon may automatically charge you for the next subscription from the payment method you have signed up with.
In this guide, we have showed you how to cancel your Amazon prime membership or free trail and answered other possible questions that arises on this topic. We hope everything is cleared for you now. Let us know the reason why you are cancelling your prime membership. And if you are facing some issue or have any other question in your mind, feel free to share it in the comments below.