Hacking is the art of finding vulnerabilities and security flaws in a computer network, digital device or software. Most people believe that hacking is generally done by men. It is very rare to find a girl around us who is equally interested in technology and hacking as men.
In today's time, problems related to hacking have to be faced while working on the Internet. Hacking is becoming very famous in the world. A person called a hacker is considered reputable because this skill are not found in everyone. The interest of people is continuously increasing towards hacking, especially among the youth who are very keen to explore this field.
Whenever we think about hackers, the face of a man working on a computer comes to our mind, but do you know that there are some very popular and beautiful female hackers in the world who are not behind men in any respect. In this article, we are going to tell you about the top 10 most famous and notorious women who have won the title of hacker.
1. Joanna Rutkowska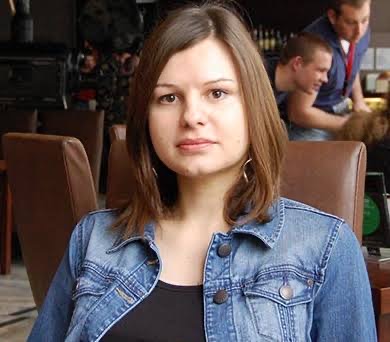 Joanna Rutkowska is a female hacker who works for the government as well as an expert computer researcher. In the world of hacking, she is famous for her security research and malware program. In 2006, Joanna gained a lot of fame for explaining the virus attack protection system at a technology conference in Las Vegas.
2. Anna Chapman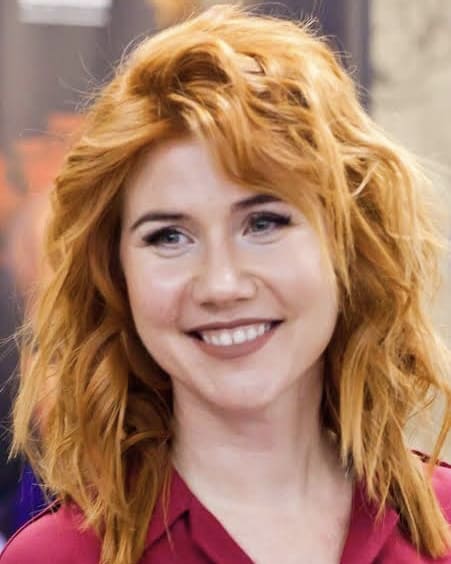 Anna Chapman is among one of the most famous and beautiful female hackers in the world. She is basically a Russian Intelligence agent who spied on United States. Anna and several of his associates were arrested on June 27, 2010. They were accused of hacking and spying against the US. Anna also came under the FBI target and was arrested again. Later on, she was deported from the US back to her home Russia as part of the treaty exchange of prisoners.
3. Ying Cracker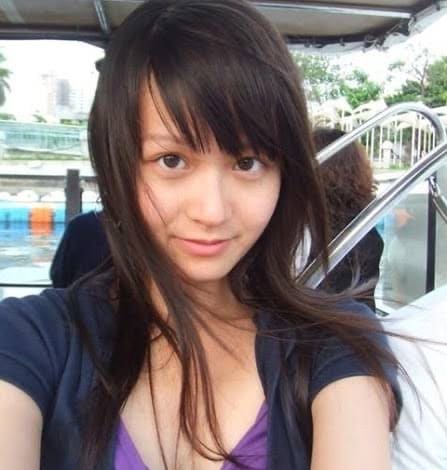 Ying Cracker is included in the list of the most beautiful female hackers. Wawi Ying, who runs hacking classes in Shanghai, China, is a software hacking expert by profession. The fees for one class of Ying range from about 5,000 to 50,000. An online forum has also been created in the name of Ying which is named chinese hotty hacker.
4. Adeanna Cooke
Adeanna Cooke is a former female model who came into the limelight after an incident happened with her. When a friend leaked some of her personal photos on the internet, Adeanna herself hacked the website and removed the pictures of other girls with her. From then, she is recognised as one of the most famous and beautiful female hackers in the world.
5. Kristina Svechinskaya
Kristina Svechinskaya, who studies at New York University, is one of the most famous female names in the hacking world. She has been charged with siphoning off information and stealing money by hacking servers of UK and US banks. It is alleged that Cristiana used a virus to hack five U.S. bank accounts and steal $3 million in connivance with his accomplices.
6. Gigabyte
Unlike other hackers, Gigabyte did it out of leaks. The Belgian-born hacker's real name is Kim Kim Vanwek. She also created several viruses that helped him steal data from hardware. However, her purpose was to destroy the data. After much effort, the police managed to find him and arrested him, but was later released on bail. She is currently serving a 3-year sentence on charges of data theft.
7. Xiao Tian
Looking at the trend of girls in terms of technology, Xiao created a hacking group called 'China Girl Security Team'. There were 2,200 people in this group. This group became one of the most famous hackers group in the world. The members of this group have been warned many times by the police and intelligence agencies due to their hacking activities.
8. Raven Adler
Raven Adler, who beats good fortunes in terms of talent, did high school at the age of 14 and earned a college degree at the age of 18. She was the first woman in the world to lecture at the Conference of Hackers. At present, she is working as a security consultant for many reputed companies.
9. Susan Headley
Susan Headley is considered to be the world's first female hacker to have joined a hacking group called Cyberpunk. Between 1970 and 1980, the group invented many methods of hacking that are still used today. However, she later gave up hacking.
10. Natasha Grigori
Natasha Grigori started her career as a hacker in the 1980s, but she got her real recognition in the 1990s when she started an anti-child pornography website. The website become very popular all over the world. Many hackers learned the tricks of hacking from Natasha Grigori. She died of serious illness on November 11, 2005. However, even after that, her website is still running.
Frequently asked questions
Can girls become hackers?
Yes, absolutely. Why not? In fact, there are so many female hackers out there who are expert in cyber security and hacking. Hacking isn't something that only boys can do. It has nothing to do with the gender. If any girl has knowledge in technology, computer networks, and security, she can choose to be a hacker.
Who is the best female hacker in India?
Aditi Singh, who is a cybersecurity expert and ethical hacker, is one of the best female hackers in India. She found a bug in Microsoft of which she was rewarded with a bounty of $30000 in 2021.
What are the types of hackers?
Hackers are divided into various categories based on their expertise and the purpose for which they do hacking. The list includes black hat hacker, white hat hacker, ethical hacker. unethical hacker, grey hat hacker, and more.
Conclusion
It is often believed that girls have little interest in hacking and do not have much knowledge of technology but these female hackers have proved it wrong. So this was the list of the top 10 most popular and beautiful female hackers in the world. Let us know who is your favourite one. If you liked this article and want more such interesting content, do let us know in the comments below. We would love your feedback and suggestions. Don't forget to share this article with your friends on social media.