The popularity of Telegram has spread like a forest fire among people from around the globe. All thanks to its exciting features and addictive usability that the app has more than a billion downloads on Play Store alone. Together with the PC users and iPhone users of Telegram, this count will probably double itself.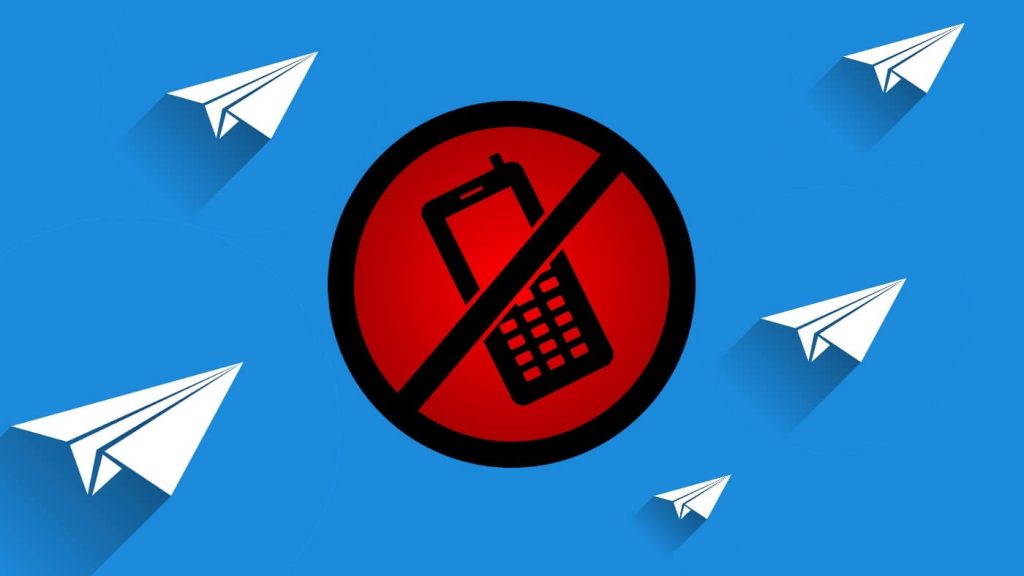 With the Telegram app in so much hype in recent years among the youngsters, you probably want to create an account on the app yourself. But the only reason why you resist yourself being a member of the Telegram family is that you don't want to share your personal number with Telegram or maybe your number is already in use in the Telegram app. And now you are thinking that it would have been better if I could use Telegram without a phone number.
Well, to be honest, it's literally impossible to create an account on Telegram without a phone number. But what you can do is use a virtual number or some other alternatives to create your account. And there are multiple ways to obtain it, continue reading to know more.
1. Using third-party apps
The first and the easiest way to obtain a virtual number is by using a Play Store app. If you don't already know what a virtual number, it's a kind of number that can be accessed by you along with it services without having to own the SIM card and phone number personally. These virtual numbers are also used by businesses to forward the call to the pre set phone numbers, acting as a gateway.
TextNow
This is one of the most popular virtual number provider app available online. Here's how to use TextNow app to obtain a virtual number and use it to create an account on Telegram.
1. Open the Play Store app on your Android phone and search for TextNow app. Download and install the app. Use the link if you don't find it manually.
2. Open the app after downloading and click on the Sign Up option given at the bottom.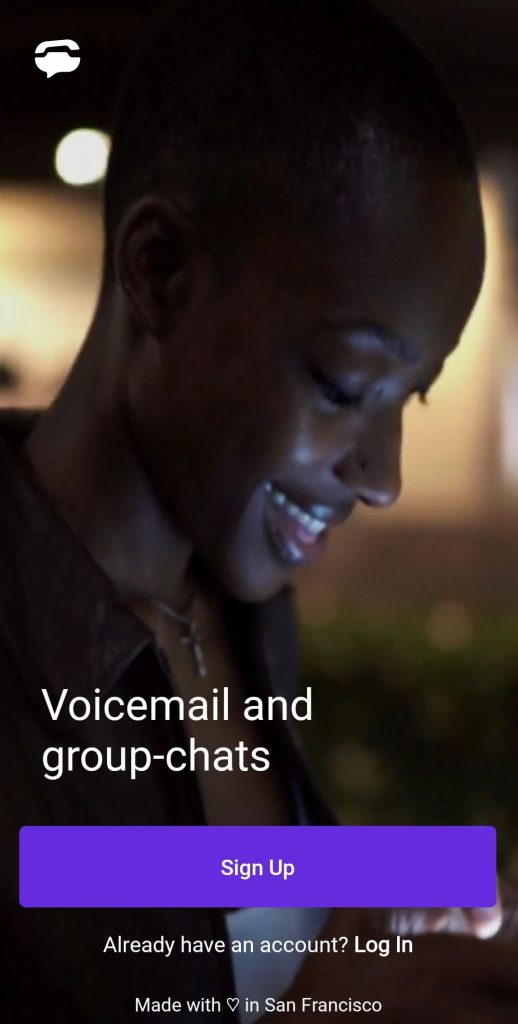 3. On the next page, you can choose to sign up using Google, Facebook, or email. You have to give permission to access the list of Google accounts attached to your device by tapping on Allow. After that select the account with which you want to create your TextNow account.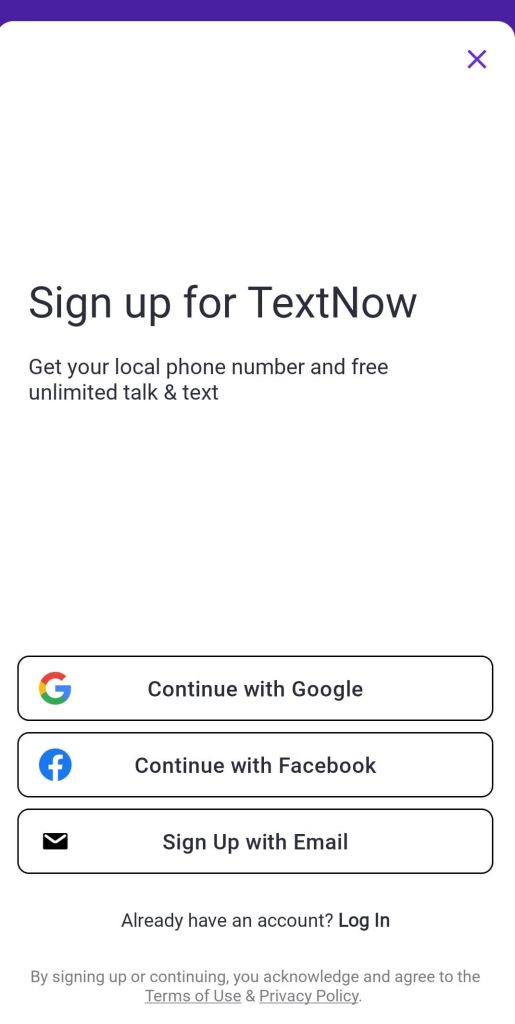 4. Click on the Set Up option after that.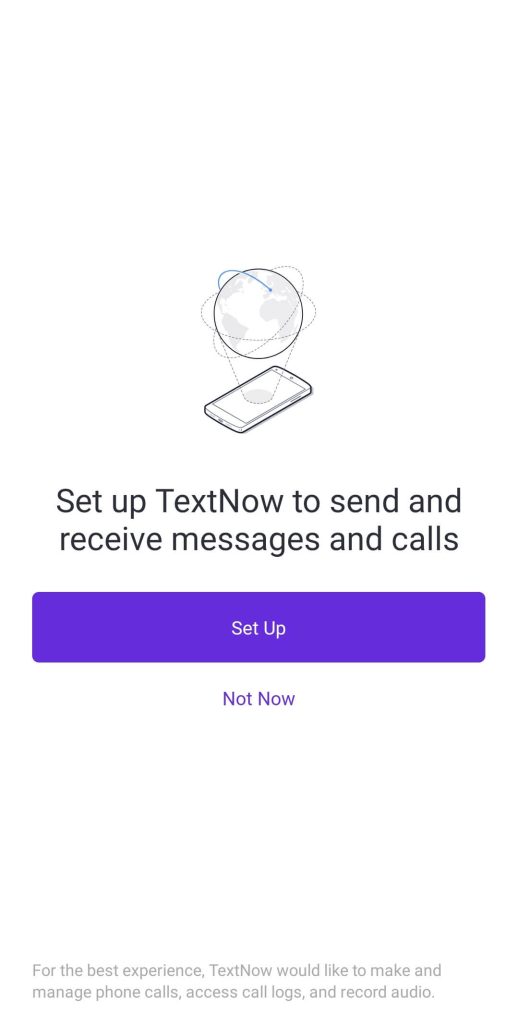 5. You need to give certain permissions to the app to work smoothly on the phone. Allow the app to record audio by tapping on WHILE USING THE APP. Similarly give the permission to access the contacts, manage phone calls, and location.
6. After that, select the Use my location option to get the list of phone numbers in your location.
7. Now you will see the list of free numbers available in your region. Select the number that you like and tap on the Continue option at the bottom. Finally, you need to make the desired payment to use the services of that number.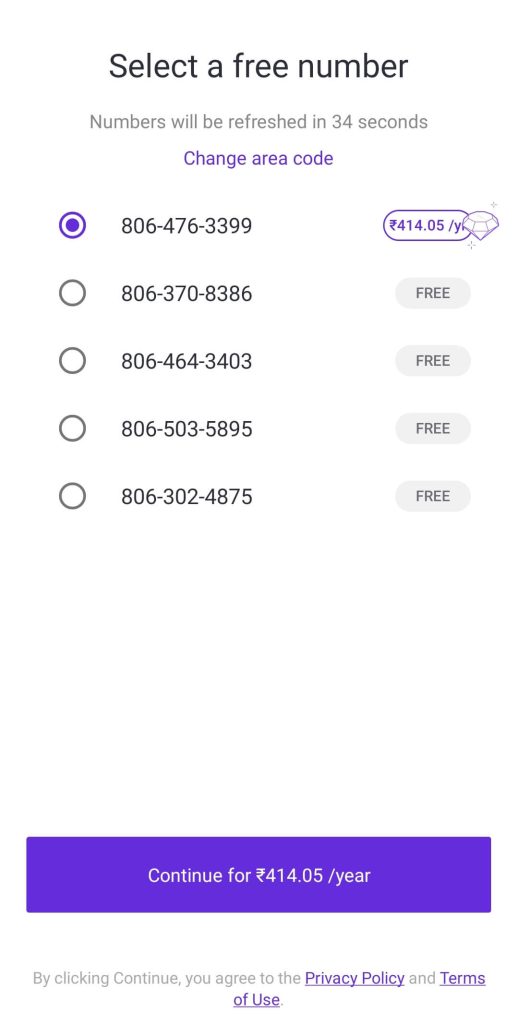 8. Now it's time to go to the Telegram app and provide the number that you just purchased.
9. You will get an OTP code on that number which you need to put in the given box.
With this, you have created a new Telegram account with a virtual number obtained from the TextNow app.
Numero
TextNow is an excellent app to get a virtual number but there's no harm in keeping a substitute. Numero app also has plenty of numbers available that can be used to create an account on Telegram. After downloading the app from Play Store, you need to register on the app by providing your phone number. From the home page of Numero, you need to select the Phone Numbers option and a list of countries will appear on the screen and you need to select the one from which you want to obtain the number. Make the selection of your desired number, make the payment and use it to create a Telegram account.
2. Using Google Voice
Google Voice is a free service by Google that can be used to make phone calls, send messages, and voicemails. Available for both Android and iOS devices, you can select your special number available in Google Voice app. You can only select the number if it is not already in use. For obtaining a virtual number to create a Telegram account, you need to create an account on Google Voice and accept the terms and services of the app. Then you have to select the area where you decide. After accessing the desired number, you have to connect it to your actual phone number where all the calls will be diverted.
3. Using landline number
If you have a landline in your house then why not use it to create a Telegram account instead of buying a virtual number? This way you don't have to use your own number and you save your money as well. Initially, when you provide a number in Telegram, you get an OTP as a message that you need to create your account. But as you won't be getting any messages on the telephone, you have to wait for 3 minutes for Telegram to call you and give you an OTP. Hear that OTP clearly and provide it in the given box to create your Telegram account with the landline number successfully.
4. Using someone's phone number
Another easy-to-go way to create a Telegram account without using your personal number is by using someone else's phone number. If the other person doesn't mind you using their phone number for creating a Telegram account, then you can escape from using your own phone number. But make sure you take their permission to use their phone number and don't use it without their acceptance. Using their phone number for any such act without their knowledge will be an act of cybercrime.
5. Getting a temporary SIM card
If nothing works in your favor and you can't find a spare number that you can use to create a new Telegram account, then why don't you issue a brand new SIM card? It does not take more than a day to issue and activate a new SIM card and unlike virtual numbers that are publically available to use, this one will be your own, hence free from the risk of other people accessing that number. So if you look with an aspect of safety, this is the best way to create a Telegram account without having to use your personal number.
Wrapping Up
Like WhatsApp, Telegram is not a private messaging app as in the sense that anyone can find your public profile on it through various ways. Also, the privacy of your phone number is set to My Contacts by default which means anyone in your contact list can find you on Telegram. Although you can change this privacy settings and make your phone number private but there are still many other reasons why you may not want to use your personal phone number with Telegram.
In such a situation, you can use the methods we have shared in this guide to create a Telegram account with virtual number and other alternative methods. This can also help you to make a fake Telegram account which you can use to prank with your friends. These methods are applicable on any platform where you are using Telegram whether it is Android, iPhone (iOS) or PC. Hope you find this guide helpful. The comment section is open below where you can ask your personal queries related to this topic and give us your valuable feedback.