Although GoPro cameras are known for their durability and reliability, it is absolutely normal for electronics to have defects. If your GoPro camera is having issues like the screen not turning on or the touch screen not working, you can get it replaced under warranty.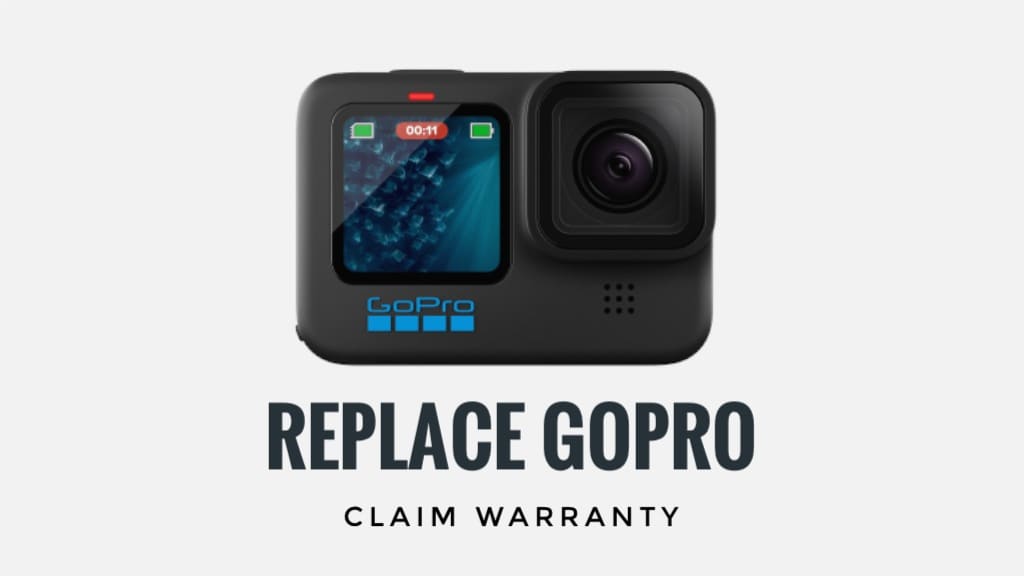 This guide shows you step-by-step instructions on how to claim the GoPro warranty and get your defective camera replaced for free. Find out everything you need to know, including eligibility criteria, requirements, warranty policy, and more. We will also cover how you can claim the Money Back Guarantee if you aren't satisfied with your new camera purchase.
In the event your GoPro camera has been physically damaged, we will provide you with some alternative options to get your camera repaired or replaced. You will find answers to many other questions, such as whether it is possible to repair a GoPro camera, how you can replace your damaged camera with a GoPro subscription, and much more. Let's get started!
How to claim replacement warranty for GoPro camera
GoPro provides you with one year of replacement warranty for all GoPro Hero series cameras including the GoPro Hero 5/6/7/8/9/10 and the latest GoPro Hero 11. This warranty also applies to other GoPro products and accessories such as GoPro Fusion, GoPro Max, dual battery charger, microphone adapter, and more.
Please note that only the manufacturing defects are covered under the replacement warranty such as technical glitch in the hardware, touch screen issue, battery charging problem, and others. You will not be eligible for a warranty GoPro replacement if your GoPro camera has been physically damaged.
The process to get a new GoPro camera under a replacement warranty involves contacting customer support, getting an RMA number, packaging your camera and shipping it to the GoPro warehouse. Below we have shared a detailed step-by-step guide for this process –
Step 1: Contact GoPro Customer Support
Go to the official website of GoPro and navigate to the Contact Us page. Make sure to choose your country and language by clicking over the globe icon from the navigation menu at the bottom.
Step 2: Fill in the contact form
Check the hours of operation to know if the customer support is active. If it is active, you will see the contact form. Select your product name and provide the reason for contact. You can write something like "My GoPro isn't working" or "Need replacement for my GoPro camera under warranty".
After that, enter your first name, last name, phone number, and email address. Tap the Contact Us button to continue. Now you will see two options to contact customer support. You can either start a chat or request a call from the GoPro support agent.
We will recommend using the call service as it is more convenient and faster. The language of communication depends on the country and language you have selected. It is mainly English for most countries. Please note that the contact form will be closed if you are outside of business hours.
Step 3: Ask for the warranty replacement
You will receive a call from the GoPro customer agent soon. Pick up the call and explain about the problem you are facing with your GoPro camera. Also, tell that your camera is under warranty. At first, the customer agent will provide you with some troubleshooting instructions to fix the problem.
If it is a software issue, you can fix it by updating the software of your GoPro camera. This can be done by updating it through the Quik app or manually installing the software via SD card. Another solution that they provide is to reset your GoPro camera. If none of this worked for you, the customer agent will provide you an offer for replacement.
Step 4: Provide your proof of purchase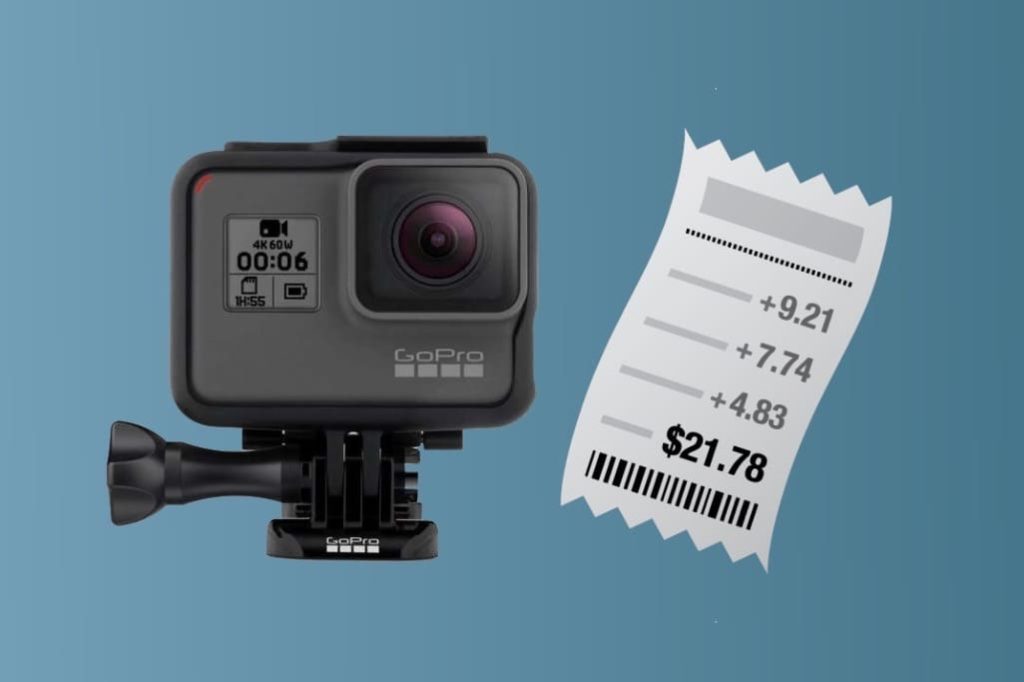 The customer agent will send you an email on your registered email address and ask you to provide the proof of purchase or bill. This is required to confirm that your GoPro camera is under warranty. You can either take a picture of the bill or scan and send it as PDF. In addition, you may be asked to upload some photos of your camera and a video explaining the problem you're facing with your GoPro.
Step 5: Obtain Return Merchandise Authorization (RMA)
Upon confirming your proof of purchase, you will be issued a new replacement for your GoPro camera if it is under warranty. The customer agent will send you the Return Merchandise Authorisation to initiate the replacement process.
This RMA will be sent to your registered email address. The email will contain three attachments including the RMA form, shipping label, and commercial invoice. Download all these documents and take 3 printouts of each of them.
Note: GoPro customer agent will also ask you to provide your name and address. Make sure that this is same name and address as mentioned on your documents. You will be required to complete KYC verification for customs clearance. If your information didn't match, your parcel can get stuck at customs.
Step 6: Pack and ship your GoPro camera
Now you have to pack your GoPro camera in a small packaging box and ship it to the GoPro warehouse. All the details of the shipping are mentioned on the shipping label.
Note that you have to send the parcel only through the UPS Courier. It will be free of cost as all the shipping charges will be paid by the GoPro. You can contact the UPS customer support to schedule a pick up for your parcel.
Here are the steps you need to follow –
Put your GoPro camera inside the packaging box and wrap it with bubble wrap or soft paper. Include only those items that are listed in the RMA form. Don't put any battery or SD card with the camera.
Put one RMA form inside the packaging box. Don't seal the box until the parcel is received by the UPS agent. They need to confirm what's inside the box.
Contact the UPS customer support and schedule a pick up for your parcel. You can provide your home address for pick up.
Once the courier receiver arrives, seal your packaging box with tape in front of him. Attach the shipping label on the box.
Provide all the necessary documents which include 2 or 3 copies of the commercial invoice, shipping label, and RMA form. You may be asked to provide a copy of your identity proof such as Aadhaar card in India.
Make sure to get a receipt from the courier worker who is receiving your parcel. This receipt will be a confirmation that you have dispatched your package.
Step 7: Wait for your new GoPro camera
It can take up to 7 business days for the parcel to reach the GoPro warehouse. You can trace the location of your parcel online using the UPS Tracking system. The tracking number can be found on the shipping label.
Once your parcel has been received by the GoPro team, they will initiate the replacement process. This usually takes 1-2 business days. The new GoPro will take another 6-7 days to arrive at your home. Again, you can track the status of your new parcel online using UPS Tracking.
Who are eligible to get free GoPro replacement
You will be able to claim a free GoPro replacement only under these conditions –
If there is some manufacturing defect in your GoPro camera.
If your camera is under warranty.
You must have proof of purchase or bill. This can be a copy of the bill or invoice PDF.
There is no physical damage to your camera such as cracks on the screen or lens. Please note that physical damage or normal wear and tear is not covered under warranty.
If you have a GoPro Subscription, you can claim replacement for damaged camera in eligible countries.
How to claim GoPro money back guarantee
If you have purchased a new GoPro camera recently from its official web store and you are not satisfied with the product, you can return it within 1 month of receiving your order. This is covered under GoPro's Money Back Guarantee scheme. You will be able to get all your money back excluding the taxes and shipping charges. Here's what you need to do –
Contact GoPro Support online from their official website. Fill out the contact form under Order Support and opt for the call service.
Ask the GoPro customer agent for refund under Money Back Guarantee. They will generate an RMA (Return Merchandise Authorisation) for your order. You will receive an email containing all the necessary information.
Pack your GoPro camera in the package box along with the RMA form. Also, attach the shipping label to the outside of the packaging box. Please refer to the email for exact instructions. You may have to provide some extra copies of the shipping label and commercial invoice.
Ship the packaging box to the GoPro warehouse. The address is mentioned on the shipping label. You can schedule a pick-up from UPS Courier.
After GoPro receives your parcel, you will be refunded with the same amount for which you purchased your camera, excluding taxes and shipping charges. The refund will be sent to the same payment method you have used to purchase the item.
Note: The Money Back Guarantee will not be applicable if the item is damaged for reasons not covered under warranty. It is also important to note that you need to send the packaging box within 7 days of generating an RMA number.
Common issues with GoPro cameras
Below we have listed some common issues that most GoPro users face with their GoPro Hero camera –
Camera screen freezing or not responding.
Touch screen not working or screen glitch issue.
GoPro camera damaged after underwater usage.
GoPro battery not charging or drains very fast.
Overheating problem with the GoPro Hero camera.
Is it possible to repair damaged GoPro camera?
GoPro cameras are generally irreparable as they are very hard to disassemble. Plus, their parts aren't easily available in the aftermarket. Even if you will contact GoPro customer support, they will clearly say that the company doesn't repair damaged cameras. They can only provide you with a replacement if your camera is under warranty or you have the GoPro Subscription.
If you are from India, GoPro has no authorised service centres or official stores in the country so there is no way to get your camera repaired. You can visit a local third-party camera repair shop but most of them only deals with repairing DSLR cameras. You will hardly find any shop that has an expert to repair GoPro cameras.
Even if you find some repair shop, they will ask for an unreasonable price. It is also not guaranteed that your GoPro camera will work fine or remain waterproof after the repair. You can search for. We will advise you not to repair your GoPro camera with any third-party repairer.
What to do if your GoPro camera warranty has expired?
If your warranty has expired and you are having a genuine manufacturing defect in your camera, you can request GoPro customer agent to provide you a replacement or at least some discount for your next purchase.
If you have someone in your friend circle who has GoPro Subscription, you can use their email address to contact GoPro customer support and then request a replacement for your damaged camera. GoPro Subscription offers replacement for up to 2 GoPro cameras a year.
Please note that GoPro Subscription is only available in certain countries as of now. Also, you have to pay an extra $99 fee for the replacement of any damaged GoPro Hero series camera.
Which GoPro cameras are eligible for replacement warranty?
Almost all GoPro cameras and their electronic accessories are eligible for replacement warranty if they have manufacturing defect. Below we have listed all eligible products –
GoPro Hero 5
GoPro Hero 6
GoPro Hero 7
GoPro Hero 8
GoPro Hero 9
GoPro Hero 10
GoPro Hero 11
GoPro Fusion
GoPro Max
GoPro Microphone Adapter
GoPro Media Mod
GoPro Dual Battery Charger
GoPro Batteries
Which countries are eligible for GoPro replacement
GoPro replacement warranty is available in almost all countries where GoPro products are sold either from their official web store or by authorised resellers. This includes the United States, Argentina, Australia, India, Canada, Japan, Denmark, Finland, United Arab Emirates, and other countries.
If you want a replacement for a damaged GoPro camera through GoPro Subscription, it is available only in certain eligible countries. You can check out the list of eligible countries from the GoPro official website.
Where you have to ship the GoPro replacement parcel?
There are mainly three locations worldwide where GoPro receives replacement products.
Region
GoPro Address
Americas
GoPro Returns
1784 Pan American St.
Suite 101
Calexico, CA 92231
Europe, the Middle East and Africa
GoPro Returns
Smakterweg 100
5804 AM Venray
The Netherlands
Asia-Pacific
GoPro Returns
51 Ubi Avenue 3
Singapore 408858
Depending on the country you are located in, you have to send your parcel to any of these addresses. You can confirm your address by contacting GoPro customer support. It is also mentioned on the shipping label that you receive in the RMA email.
Frequently asked questions
Do you need to register for the GoPro warranty?
No, registration is not required to be eligible for the GoPro warranty. You only need proof of purchase to show that you have purchased the camera. A date of purchase should be mentioned on the bill, which will be used to determine if the camera is under warranty.
What to do if I don't have proof of purchase for my GoPro camera?
If you don't have proof of purchase, you can contact the retailer where you purchased the camera and ask for a copy of the receipt. If you have purchased it from an e-commerce website like Amazon or Croma, you can download the invoice of your purchase by logging into your account.
If you have purchased the camera from the official GoPro web store, you can download the invoice receipt online or provide your email address (the one you used for the purchase) to GoPro customer support and they will automatically fetch your order details.
What is the warranty period for the GoPro camera?
The GoPro warranty is valid for one year from the purchase date and covers manufacturing defects and malfunctions. When claiming a warranty, you must provide valid proof of purchase. They will use this proof to determine if your product is eligible for warranty coverage.
Can I return my GoPro after 30 days?
GoPro offers a 30-day money-back guarantee (no questions asked) for customers who are not satisfied with their purchase. This is counted from the date when you receive your order. If you have crossed the 30 days return period, it won't be possible to return your camera but you can contact GoPro customer support to see if they can provide you with some relief.
Does the GoPro warranty cover physical damage?
No, GoPro only provides a warranty against manufacturing defects and malfunctions in their products. The warranty does not cover damages due to misuse, abuse, or unauthorized modifications. However, if you have GoPro Subscription, you can get a replacement for your damaged camera by paying an extra fee.
What is the fee for warranty replacement?
It is free of cost. You don't need to pay anything for warranty replacement. GoPro will also take care of all the shipping charges. The shipping is done through UPS courier.
How long does it take to get a replacement GoPro?
It can take up to two weeks for the replacement to arrive from the date you ship your defective camera. This depends on the country you are located in and various other factors. It's best to contact GoPro customer service to get an accurate estimate of the delivery date. You will be provided with a tracking number for your shipment so you can monitor the progress of your replacement camera.
Conclusion
We hope this article has been helpful to provide you with all the necessary information that is required to claim a replacement warranty for your defective or damaged GoPro camera. By following all these instructions, you will be able to get a brand-new camera for free under warranty.
There are also several other topics we have discussed in this article, like how you can replace a damaged camera with a GoPro subscription or whether to get your camera repaired by a third-party repair shop. If you need any further assistance, feel free to let us know in the comments below or contact GoPro support directly.