Windows is a highly powerful and prescient operating system and is usually extremely quick (especially with OS 10 and above). But when the dilemma of a slow startup arises on your system, you would want nothing more than to fix it a soon as possible.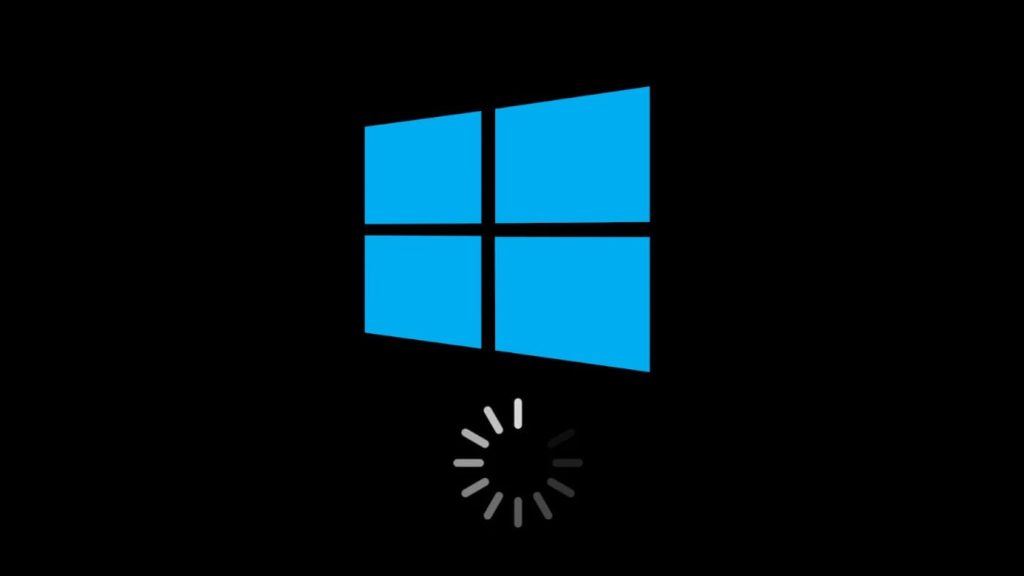 The reasons for a slow startup over time are aplenty. They can be due to corrupt/out-of-date drivers, pre-launched programs on your system after rebooting or even low space on your hard drives. You need to ensure that apart from these, you don't have any underlying issues with your system. This is why we have brought to you, a few innovative ways to fix this slow startup on your Windows 10/11 system. Read on below to find out.
Fix #1: Disable fast startup feature
This is a problem which many users fail to comprehend fully when enabling it. While it promises to start the system faster than usual, it usually has opposite effects to the system's initiation. To disable it:
Go to Settings and navigate to System.
In the left-hand menu, select Power & Sleep and go to the section.
Look for Related Settings in the right-hand section and click Additional Power Settings below.

This will open up the Power options with related Power settings in the Control Panel.
In the top left-hand menu, choose 'Choose what the power buttons do'.
To make any necessary changes now, click on the option 'Change settings that are currently unavailable' with the admin sign. You'll need admin privileges for this.

Once there, under Shutdown settings, untick 'Turn on fast startup' and click on Save changes to turn on the changes.
If you don't see the option for Fast startup, you'll need to turn on Hibernation from your PC. Here's how you do it:
From the Start menu, go up to Windows Powershell (Admin)
Once opened, type in the command, "POWERCFG /HIBERNATE ON". Hit Enter.
Hibernation would now be enabled on your computer.
Close Powershell and follow the pre-mentioned steps to disable Fast startup now.
If this method doesn't solve your issues and you are still facing slow startup or boot times on your Windows PC, follow the methods given below.
Fix #2: Disable all startup programs upon reboot
You don't usually need all the programs you used prior to your next boot. For this reason, you can disable all prior programs upon restarting your system next time. Here's how you can do it:
Go to Task Manager by pressing buttons CTRL + ALT + DEL together or by right-clicking on taskbar and clicking on Task Manager alternatively.
Upon opening, go to the Startup Tab to see all the programs running currently on your system.
All programs will usually have their Status – Enabled and most of their Startup impact will be – High, which explains why the slow startup is arising in the first place.

Click on each program individually (the ones you don't really need) and click on Disable on the bottom right corner of your screen to disable their startup on booting.
Fix #3: Change your virtual memory settings
Virtual memory allows physical memory to be temporarily transferred from RAM to Storage on your disk. This helps to bridge the gap for physical memory shortages at times. Hence by changing virtual memory, you can invariably solve your slow boot issues. This can be done by:
Going to Performance by entering the same on your Search Bar below.
Once opened, select the option 'Adjust the appearance and performance of Windows'.
Once there, go to the Advanced tab, and under Virtual memory, click on Change.

A separate window will now open, and under 'Total paging file size for all drives', if your Currently Allocated memory is well below or even just below Recommended memory, you don't need to make any changes.
But if the former is well above the recommended memory, uncheck the option above for 'Automatically manage paging file size for all drives'.
A host of options will now be unlocked below. Select Custom size thereafter.
In the box for Initial size, enter an amount which is usually well below the recommended size (If the recommended size is above 4000, enter the initial size as 3000 and so on).

For Maximum size, enter the value given exactly next the Recommended option and click on 'Set'. Click on OK to close all windows and reboot your computer.
You'll notice that your system's startup or boot times has become a lot faster than before.
Fix #4: Update your graphics drivers
If you don't update your graphics drivers on a timely basis, or don't usually have an updated one already, the former can interfere with your booting operations. Here's how you can update them:
Go to Device Manager by clicking on Start and scrolling above.
Expand 'Display Adapter' and right-click on the graphics card you're using to select the option 'Update driver'.
If you already have your driver software downloaded on your computer, click on 'Browse my computer for driver software' and follow the instructions on-screen to update your driver.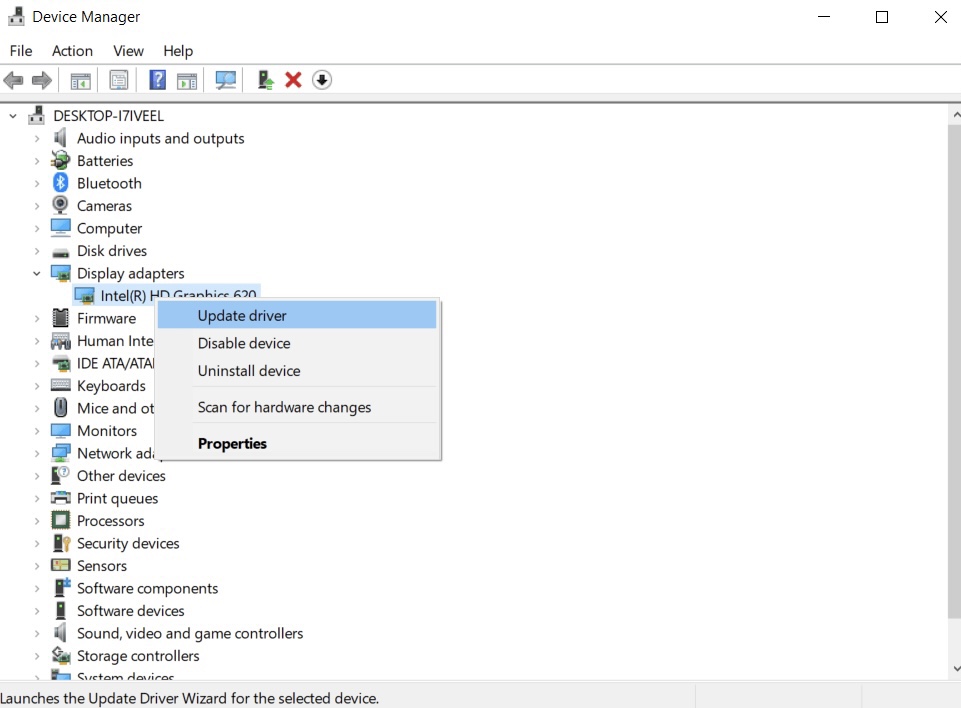 Fix #5: Disable few background services
There are some services which run in the background of your system during startup. No doubt, they are making your Windows PC boot slower. You can disable these background services from the Microsoft Management Console. Don't disable any crucial services as some of them are required for proper functioning of your OS.
Open up Run and enter 'msc'.
Find the services – Background Intelligent Transfer Service, Telemetry, Windows Search and Connected User Experiences.
Right-click on each and choose Properties.
Now select Stop and choose the option Disabled next.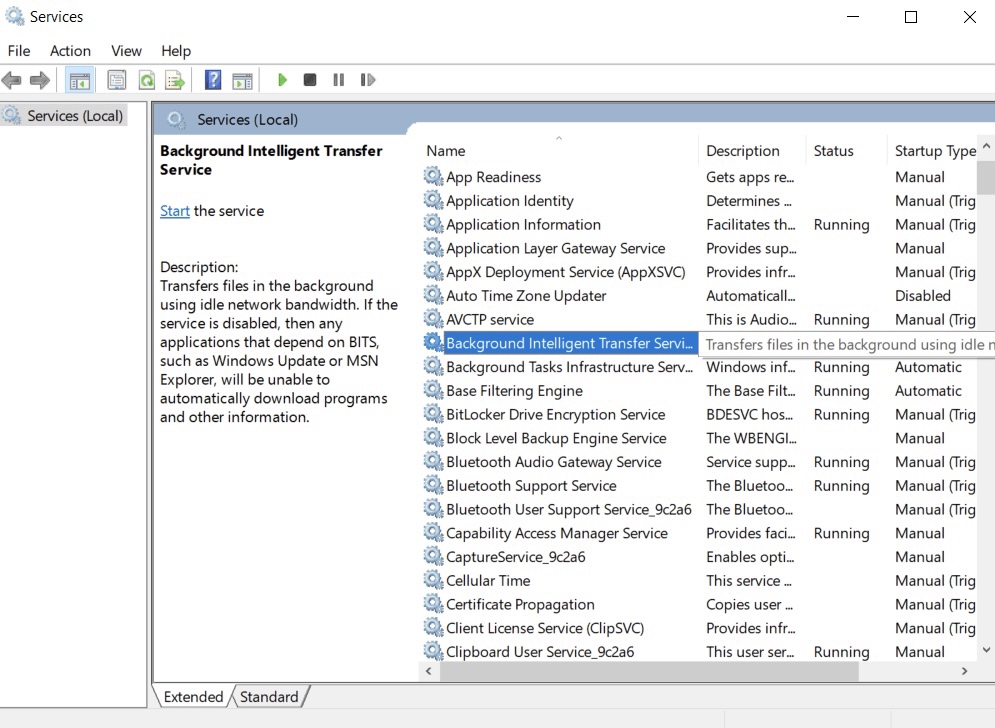 This should speed things up with the booting or startup of your Windows 10/11 PC.
Fix #6: Upgrade to SSD
Upgrading to an SSD system instead of the traditional HDD is a plus for a speedy and hassle-free life with Windows. They are expensive and require an initial investment, but the average startup times on an SSD system is way quicker than an HDD.
For those who don't know, SSD is basically a new generation of storage device that stores data on instantly-accessible memory chips. SSD stands for solid-state drive. The processing speed of SSD is way faster than the old traditional HDD and that's the reason why they are being used in new computers.
Fix #7: Defragment your Windows 10 PC
The data on hard disk is normally stored in fragments at various locations. Fragmentation makes your hard disk perform redundant functions and in turn can slow down your computer's speed. Defragmentation, on the other hand, can make your PC run smoother and boot up faster. You can defragment your hard disk using the built-in Disk Defragmenter tool on Windows. Here are the steps you need to follow:
Go to the Disk Defragmenter by typing it on the Search Box below.
Select the disk you want to defragment under current status.
Click on Analyze disk to see how much defragmentation is needed or if it is needed at all.
Check the percentage of defragmentation required in the disk in the Last Run column after analyzing is done. If the percentage is above 10%, go ahead with the process.
Now click on Defragment Disk and enter your admin credentials to begin the process.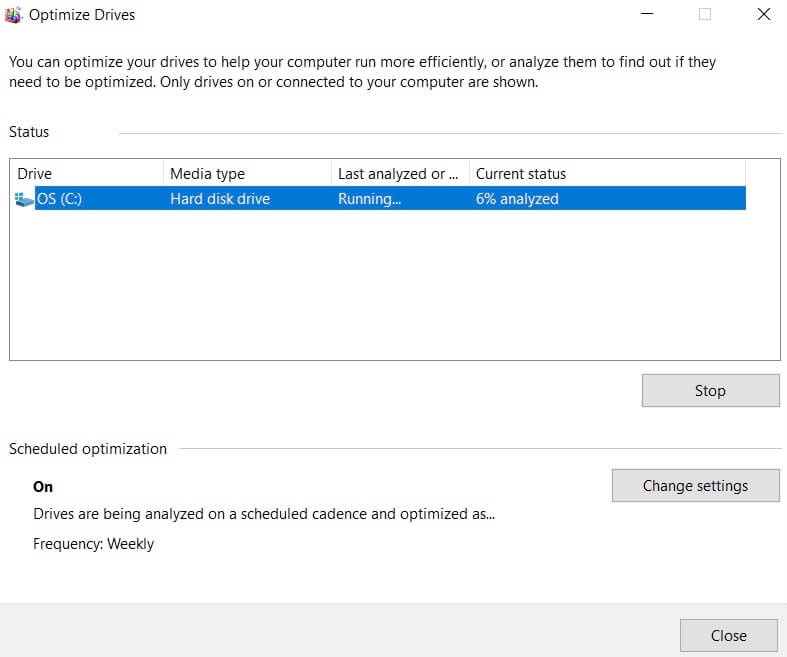 Fix #8: Scan virus malware on system
Sometimes the viruses can also cause slow startup problem on your Windows 10/11. If you believe that your system has been infected with some malware or virus, you can go for a quick scan of your system using Windows Security tool. Just follow these simple steps:
Open the Windows Security tool by searching for it in the Search Box. Go to the 'Virus and threat protecting' option. Now click on 'Quick Scan' to scan for viruses and subsequently removing them from your computer. Wait until the scan is completed and then restart your PC to see if you got some boost in your boot times.
Fix #9: Turn off Linux terminal
You most likely have your Windows sub-system for Linux feature turned on if you have been currently playing around with the Linux bash terminal. This can cause slow startup/boot issues. Here's how you can turn it off:
Type in Windows Features in the Search Bar and select the option.
Scroll down to find a checked option 'Windows Subsystem for Linux' and uncheck it.
When it's done, reboot your system for changes to take effect.
Video tutorial
Bottom line
The online community of Microsoft is extensive and has expert opinions on just about everything related to Windows. If you are facing any issue during startup on your Windows PC, you can go to the online community of Microsoft to look for your specific problem or even make a query which would be resolved within 24-48 hours.
We see from the above, a list of comprehensive methods by which we can fix this slow startup issue on Windows 10/11. Bear in mind that you need to check for updates frequently and ensure your files don't get corrupted along with these above steps. If you have any further queries, feel free to drop a comment below.