We all love to vibe on our favorite songs and hum along with them. While singing along with the song when you speak the wrong lyrics, your friends point out your mistake and tell you about the actual lyrics of the song. Or maybe out of curiosity when you check the lyrics, the words are completely different and it feels like a whole new song. It's quite embarrassing that all this time you were singing with completely wrong lyrics. Most people would be able to relate to this situation, especially those who love to sing a lot.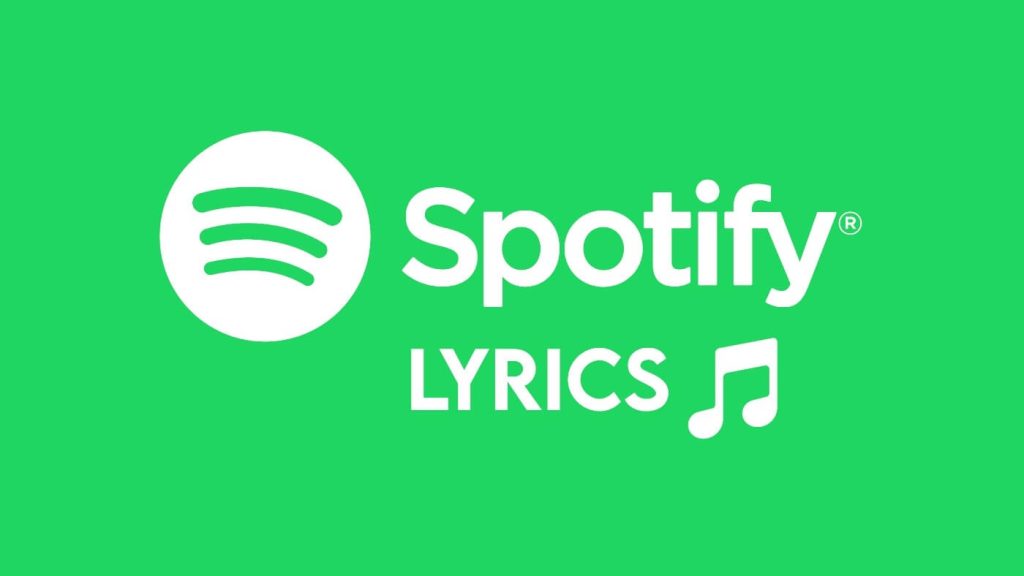 To relieve you from the pain of leaving the Spotify app and searching for the lyrics of a song at some other place, Spotify added lyrics to a lot of songs on their platform which are accessible with just a swipe of your finger. But in very rare cases, Spotify might be unable to show you lyrics even if they are available. This needs to be fixed if you are a regular Spotify user. We got a couple of fixes for you that are worth trying if Spotify lyrics are not showing on the screen.
1. Create a new Spotify account
Plenty of people reported the same issue on the Spotify forum and most of the solutions failed. But the one that worked for quite a lot of people was, creating a new Spotify account. By creating a new account, you might tackle the technical issue going on within your current Spotify account. For creating a new account, you need to go to the settings page by tapping on the gear icon and then select the Log out option at the last.
You will see the login page of Spotify now. Here you need to tap on the Sign up free option and then choose any medium for sign up. Follow a few more basic steps and your new account will be created. Check the lyrics for songs now. If this method worked, you might need to delete your old Spotify account permanently. We have already published an article on that topic so make sure to check it out.
2. Use a different Spotify account
Another workable workaround is by signing in on Spotify using your phone with an account where the lyrics are showing. You can use the account of your friend or your family members. You will possibly see lyrics appearing on their Spotify account. Now log out of their account and log in to yours again. Hopefully, your account will start to show the lyrics with this little tweak.
3. Use desktop Spotify app
If checking lyrics of a song is something that you do once in a blue moon then it's best not to make much efforts fixing the faults with the Spotify app. Instead, you can go to the desktop app of the same and checkout the lyrics of your favourite song. If you don't have Spotify app installed on your PC and neither do you want to, you can use the web player. After playing the song, click on the small mic option at the bottom right side to see the lyrics.
4. Use Musixmatch app for finding lyrics
You don't need to worn out yourself trying to make the Spotify lyrics feature work if you have the Musixmatch app by your side. It was the first and the most popular app that was created with the purpose of providing lyrics of your favorite songs. Once installed on your phone, Musixmatch smartly detects most of the songs that you play on Spotify and show you its lyrics on the full screen. Not only that, but it chaches up with the song and automatically highlight those lines that are being played in the song.
MusixMatch is available for Android and iOS. There is also a desktop version available for PC. To redirect to the respective app store, visit the MusixMatch website.
5. Use Shazam for finding lyrics
There's nothing better than Shazam when it comes to the job of fetching the song name just by listening to it. But that's not all Shazam has got. It's a great app to check out the lyrics of millions of amazing songs too. Once you have played the song from Spotify, you need to go to the Shazam app and tap on the big Shazam icon that appears in the center. In a few seconds the app will detect the song and you can see its lyrics by tapping on the lyrics icon at the top (three lines with music sign).
Download Shazam: Play Store (Android) or App Store (iOS)
6. Search song lyrics on Google directly
There isn't anything that Google can't do. From giving you the detailed road maps to translating one language to another, Google is like the god of the internet. So all you are requesting is the lyrics of your favorite song, Google won't disappoint you. Just search for the song name and add the word lyrics at the end, you will get what you asked for.
7. Update Spotify app
It is highly unlikely to happen but if you haven't checked for the new updates of Spotify, then it should be the first thing you do. The older versions always have bugs which are fixed in the new version. And if there's a technical issue with your Spotify account, then it will be fixed in the new update. It is even possible that the version you are using right now does not have lyrics feature in the first place. To check for the new updates, go to the respecting Play Store or App Store of your device.
8. Lyrics not available
It is not necessary that the song you are listening to and want to see the lyrics for surely have them. There are thousands of songs for which the lyrics are available but there are also a thousands of such songs which do not have lyrics. There could be end number of reasons why the lyrics are not available. Maybe the song is not much popular, lyrics have not been added by the artist itself, maybe the lyrics were not made public in the first place and so on. So before you assume that there is an issue with your Spotify app, make sure you check a plenty of famous songs and see you are getting lyrics for them or not.
Conclusion
Spotify is the #1 music streaming app for a reason. With the wide range of features that it offers, one of the important features that people love on Spotify is song lyrics. It's easier to jam out on your favourite songs when you know the lyrics well. What's special about Spotify lyrics is that you can see them as they are sung in real-time and also share your favourite lines on Facebook, Instagram, WhatsApp and other platforms. If for some reasons you are unable to see the song lyrics on Spotify, you can try out the methods we have shared above to either fix the issue or use a workaround solution. If you have any suggestions for this topic, feel free to share them in the comments below.