Spotify is always a fun companion to be with. The list of energetic music in the gym time, calm music at night, pop and funky music in the friends gathering, there's always something you can find on Spotify according to your mood. But always relying on Spotify for your music cravings is not a good idea. There might be times when you don't have access to your Spotify playlists and it's the perfect ambiance to fill your heart and soul with some melodies. That's the time when you wonder that it would have been great if the songs in my playlist were available as MP3.
People who travel a lot, hikers, and mountaineers usually find themself at places where there's no internet connection and it's not possible to put on some Spotify music. And not everyone wants to become a premium member just for the sake of saving music offline. This is where people look out for the hacks to save Spotify music as MP3 without spending a fortune. Here are a few hacks that you can follow and save all your favorite Spotify playlists offline as MP3 using your smartphone and PC. And also how to download the Spotify songs if you are a premium member.
Downloading Spotify songs in premium membership
If you are a premium member of Spotify, then you don't need to download the music as mp3 in the first place because you can download the songs for offline listening in Spotify directly. So even if you visit someplace where there's a network issue, you won't miss listening to your favorite songs. Here's how to download songs for offline listening.
To download songs for offline listening, open the Spotify app and search for the playlist or album. Once you open the playlist, you will see a Download option appearing just above the list of songs. You need to simply toggle that button and all the songs in that playlist will automatically get downloaded.
Spotify does not allow you to download individual songs, but there's still a way you can get particular songs from the playlist for offline listening. For that, you need to create a new playlist in Spotify and now, add all the songs to that playlist that you want to listen to offline. Simply toggle on the download option and the songs will be downloaded successfully.
Downloading Spotify songs to MP3
1. Using Telegram bot
Telegram has hundreds of bots to solve our issues and one such useful Telegram bot is Spotify Save Bot. Using it you can save any song locally to your device. This is how to use Spotify Save Bot for downloading songs to MP3 –
Go to the Telegram app on your phone or PC and search for the Spotify Save Bot. Open it once you find it.
Tap on the START option at the bottom and change the language to English if you want. For changing the language, tap on the /lang option and then select the English option that appears on the screen. Now you will easily be able to understand what the bot instructs you to do.

It's time to go to the Spotify app and search for the song that you want to download as MP3. Tap on the three-dot icon in front of that song and tap on the Share option that appears on the screen on the next page.

Now simply copy the link of that song by tapping on the Copy Link option.

Time to go back to Telegram and open that bot again. In the message box, paste the link that you copied and send it.
In a few seconds now, the bot will send you the same song with an option to download it as MP3. To download the song, tap on the three-dot and select the Save to music option.

You have now downloaded the music offline as MP3 and you can easily access it by going to the music app on your phone.
2. Using screen recorder on iPhone
The built-in screen recorder of your iPhone is a valuable asset in saving the the Spotify songs as MP3. All you need to do is, start the screen recorder from the control center on your iPhone and then immediately switch to the Spotify app and play the song that you want to save locally on your phone. Once the recording is done, stop the screen recorder and save it on your device.
The recording will be saved in the form of MP4 video but you can easily convert it to MP3 audio file using any application or online converter tool. The reason why we didn't use the Voice Memos app is that the app stops working automatically when you play the Spotify sounds, so it becomes impossible to record the songs using Voice Memos.
3. Using phone recorder on Android
Some Android phones let you record the internal audio of the phone and some do not. So you need to check for yourself if your device has internal recording feature or not. We have carried out our testing on One Plus 8T and we were able to record the Spotify songs using both the voice recorder and the screen recorder. As for the voice recorder, the internal as well the external voices will be recorded, so you need to be in a quite surrounding. As for the screen recorder, the external sound was not recorded, just the internal sound, so the quality of the recording was just like the original one.
4. Using Audacity app
Some people especially office workers use Spotify on PC while working on it. So they mostly have Spotify app installed on their PC rather on their phone. And when they want to save the Spotify songs to MP3, they would prefer doing it with PC itself. Audacity is the best app when it comes to audio recording and editing but using it to record Spotify songs is a tricky business. You need to change some settings on the Audacity app first so that the songs are recoded in the highest quality and without any interference from the surrounding sounds.
After opening Audacity app, you need to select the Audio Host option and then select Windows WASAPI option. Using the taskbar of your PC, see the name of the speakers of your PC, then go to the Audacity app and check if the same speakers are selected or not by clicking on the Playback Device option. Next, go to Recording Channels option and select 2 (Stereo) Recording Channel. Finally go to the Recording Device option and select Speakers to make sure no external sound is recorded. With this the Audacity app is ready to record Spotify songs in MP3.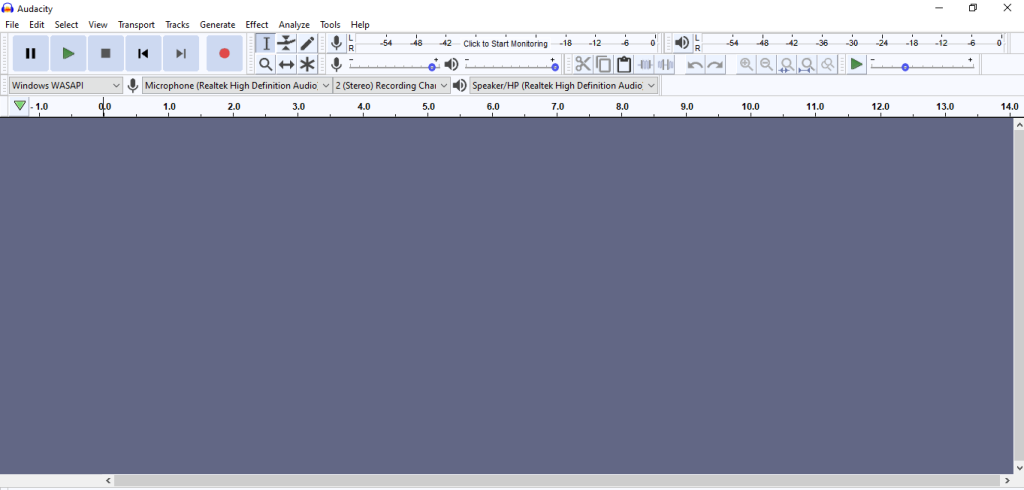 5. Using Chrome extension
There are some Chrome extensions available which claims to download songs from Spotify to MP3 for free. Some of these extensions have been taken down from the Chrome Web Store due to some policy violations but still there are few which are operating fine. One such extension is named DZR Music Downloader.
You need to go to the Web Store on your Chrome browser, search for the keywords related to Spotify downloader and then test a few extensions to find the one which is currently working. It's quite simple to install an extension on Chrome. You simply need to click on the Add to Chrome button. Once the extension is installed, just go to the Spotify website and there you will see a new Download button on the screen.
6. Using AllToMP3 tool on PC
AllToMP3 is an awesome multi-purpose MP3 downloader tool that can help you to download songs from different music streaming services including Spotify, YouTube, and SoundCloud. It can also convert YouTube videos to MP3 audio directly. AllToMP3 is a desktop application which is available for almost all operating systems including Windows, MacOS, and Linux.
You can download AllToMP3 from its official website and once you have installed it on your PC, you simply need to provide it the link of the Spotify song or playlist that you want to download. Please note that the website Spotify link will not work here. You need to copy it from the Spotify desktop application. For that, click on the three dots on the playlist/song, then select Share option from the drop-menu and click on the Copy link option after that.
Is it legal to download songs from Spotify?
The answer is no. It is not legal to download songs from Spotify due to copyright and privacy policy issues. Using a third-party tool to download content from any service without their consent and then using it for your personal or commercial use does break the copyright rules. It's better to opt for the premium membership of Spotify to enjoy downloading the songs offline along with other awesome features. We strongly recommend you to go with that method as it is hassle-free and simple. This article is only for educational purpose and doesn't mean to guide you in a wrong way.
Wrapping up
Spotify is one of the most popular music streaming apps on the internet and there are many reasons why people love it so much. You have been also using Spotify to listen to your favourites songs. Sometimes you need to download those songs on your phone or PC so you can listen to them offline even when you aren't connected to the internet. This will save you a lot of internet data which is wasted on streaming music that you listen on loop everyday. Apart from that, you won't get those annoying Spotify ads while listening the downloaded songs.
Unfortunately, the feature to download songs offline is only available if you have a premium membership on Spotify. Even then, it doesn't allow you to download them as MP3 audio file. You can only play them from within the Spotify app. We even tried online downloader tools but they didn't work either. After several hours of research, we finally find these working methods which we have shared with you above. Hope you find this guide helpful. If you are facing any problem, do let us know in the comments. Don't forget to share this guide with your friends.