Although so many music streaming apps have come in the smartphone app market to compete with each other but Spotify is still holding its position among the top 3 most favourite apps of all time. There are some features offered by Spotify which are only available on the premium versions of the other music streaming apps such as background playback. You can listen to your favourite songs in the background while running other apps on your phone at the same time, whereas this isn't possible with YouTube Music.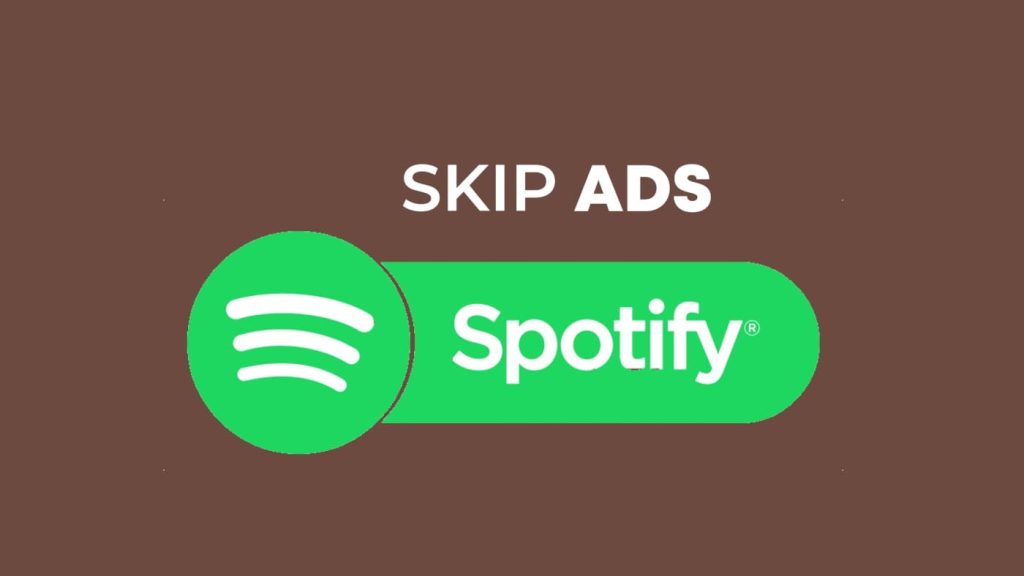 The collection of songs, and podcasts that Spotify has to offer cannot be find anywhere else. Spotify's algorithm is smart enough to know what your music taste is and what kind of songs you want to listen to. As you may already know, there are two types of subscriptions on Spotify: one is the free one which will offer your free music streaming but with some ads in-between, on the other hand, there is a premium subscription plan available which when subscribed will give you ad-free access to Spotify along with some other features like offline playback.
It's really annoying when you are listening to your favourite songs and suddenly an ad starts playing on Spotify. Spotify ads can be as long as 30 seconds and there is no option to skip them as provided on YouTube ads. Do you also feel frustrated when Spotify ads get in your way while you are listening songs? Well, we have found a simple hack that will help you to skip Spotify ads for free even if you are not a premium member. This may sound unreal but it's actually true with a very simple trick. Let's see what it is!
Skip ads on Spotify for free
Let's get to the trick straight. Here's what you need to do – As soon as Spotify starts playing an ad on your phone, close the app and reopen it. As simple as that!
To do this, open the Recent Apps tab, and swipe up the preview of the Spotify app to close it. Android users can tap the Recent apps on the 3-button navigation at the bottom-right corner of the screen, whereas iPhone users can swipe their screen from the bottom to open recent apps.
Once you close the Spotify app, go to your app drawer and reopen it. When you reopen the app, play your song again and you would see that the ad has disappeared from Spotify.
So trick will hardly take few seconds and you will be able to skip those annoying Spotify ads in-between your music listening time. You can try it any number of times you want and whenever you get an ad on Spotify.
Does this method works on both Android and iPhone? – Yes, you can use this method to skip Spotify ads on any device be it Android or iPhone. The basic idea is the same i.e., you have to close the Spotify app and reopen it again.
Alternative method: We assure you that the above method is 100% working but if somehow it is not working for you, you can try clearing the Spotify app cache on your phone. For that, go to Settings > Apps > Spotify > Storage and tap the Clear Cache button. Close the Spotify app, reopen it again and see if the ad has gone or not.
Buy Spotify premium to remove ads
The only permanent solution to get rid of Spotify ads is to purchase the Spotify Premium. Spotify even offer 3 months of subscription for free if you are a new user. There are different subscription plans available under Spotify Premium for individual, duo, family and student. If you are a student, you can even get some discount by providing your identity proof. With each subscription plan, you will get ad-free music listening on Spotify with offline downloads.
If Spotify is your go-to music streaming app for listening songs and podcasts and you use it daily, it is better to purchase the premium subscription to get rid of annoying Spotify ads permanently. Spotify Premium isn't much expensive and the basic Individual plan will cost you around ₹119/month. You can also download your favourite songs offline and listen to them even when you are not connected to the internet. With the Duo and Family plans, you will get multiple account sharing to use Spotify on multiple devices at the same time.
Conclusion – Get rid of Spotify ads
Anything free comes at some cost in one way or another and the same goes with Spotify as well. The free version of Spotify offers you unlimited access to listen to any song or podcast for free but you get a bunch of ads in exchange. Spotify has its business model to earn revenue from the Premium subscription. That's perfectly fine and even needed to keep the service running. But if you are a free user and you want to skip those annoying ads on Spotify, you can try the simple trick we have shared in this article and it will help you for free. If you have any questions in mind related to this topic, feel free to share them in the comments below.