Did you remember what was your Instagram bio when you created your profile for the first time? Instagram came to popularity soon after Facebook acquired it in 2012. A lot of years have passed since then and you might have forgotten what used to be your Instagram bios in the past.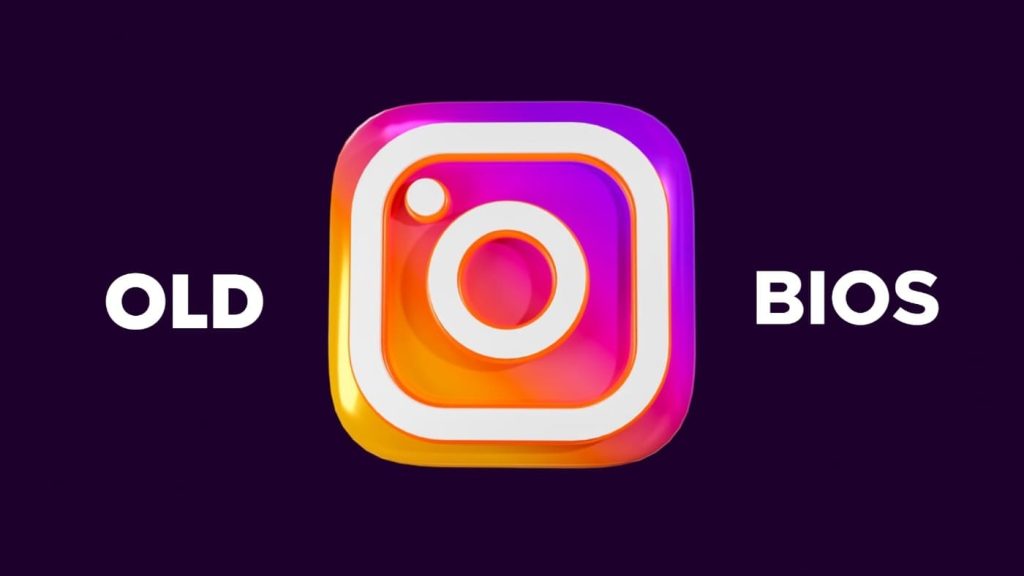 Instagram bio is basically a short description to describe you or what your profile is all about. It takes a lot of efforts to create a professional and eye-catching bio that can make your profile stand out. You have probably changed your bio on Instagram several times whenever you feel like your old one no longer suits your personality.
Now imagine how it would be if you could find all your old Instagram bios. You will definitely feel nostalgic and some good old memories will flashback in your mind. Some people will find how funny and childish they were before. Whatever be the feeling, it will be fun to see the past history of your Instagram profile. Guess what? – It's possible to do that. Let us show you how!
How to find your old Instagram bios
Instagram not only keeps a record of all your activities like which pages you follow, what posts you have liked, search history and more, but also keep your old bio texts saved in your account data. Apart from that, your former usernames, former full names, and formers links in bio can also be found. You can access all this data from the settings of your Instagram account. This step-by-step guide will show you how to find your old Instagram bios on Android and iOS (iPhone/iPad) –
Open the Instagram app on your smartphone. Make sure that you are logged in to your account.
Go to your profile by clicking on your profile picture icon at the bottom-right corner.
Now tap the hamburger menu icon (three parallel lines) at the top-right corner.
This will open up a pop-up menu on your screen where you have to click on the Settings option.

Next, go to Security and then click on Access data under Data and history sub-heading. This is where you will find all your account data including account info, profile info, connections, account activity, story activity, and ads.

Scroll down the screen to Public Info section and click on View All option under Former bio texts.

You will now see a list of all your former bio texts that you have used on your Instagram profile in the past. As you go down the list, you will find your old Instagram bios. Click on the View More button to reveal more older bio texts. You can also select and copy them just as you would with normal text.

In the same way, you can also check your former usernames, full names, and bio links that you have used on your profile. All your data saved by Instagram is accessible to you. You can even download your account data including photos, comments, profile information, and more.
See your old Instagram bios through website
Some of you might be using Instagram on your desktop/PC through its web version. The steps are almost the same as in the case of Instagram mobile app but there are few changes. Here's a complete step-by-step guide –
First of all, open any web browser on your PC (such as Google Chrome) and visit the Instagram website. Sign in to your account and then click on your profile icon at the top-right corner. From the drop-down menu, click the Settings option.
This will take you to the main settings page of your Instagram profile where you can edit your name, username, bio, link, and other profile information. On the left sidebar, you will see another menu having Privacy and Security option in it. Just click on this option.
Under Account Data heading, click on View Account Data link. In the next page, find Former bio texts and click on the View All option under it. Now you will see all your old Instagram bios. Tap the View More button until you find the last one.
Frequently asked questions
Who can see your former Instagram bios?
Only you have access to view your old bio texts on Instagram. Other people will be able to see only your current bio that you have made public on your profile. Former bio texts are saved by Instagram in your account data and no one has access to view them unless someone knows your Instagram password and has access to your account.
How to delete your old Instagram bios?
It's not possible to delete your old bio texts on Instagram. There is no option offered by Instagram to do so. The only way is to delete your account altogether. As long as no one has access to your former bio texts, there is absolutely no need to delete them.
Conclusion
Viewing your old bio texts on Instagram is the same as viewing your childhood videos. You get your past memories refreshed in your mind – that unexpected nostalgic feeling is worthwhile to make anyone's day. At the same time, you will find how childish and funny you used to be in the past. Let us know in the comments what kind of feelings you felt when you read your former bios on Instagram. Your friends probably don't know about this Instagram trick so make sure to share this article with them. You can also check out other interesting guides on our website.