Ask a gamer and they will tell you that there is nothing better than Discord. Now ask a movie and web series lover and they will tell you there is nothing better than Netflix. But a combination of both is beyond words. Be it watching movies, web series, playing games, or anything you can possibly think of, doing it with friends has its own pleasure. But if your friends are far and it is not possible to gather around lately, then how will you watch a movie together? Seems pretty hard to do all that late-night movie stuff, right?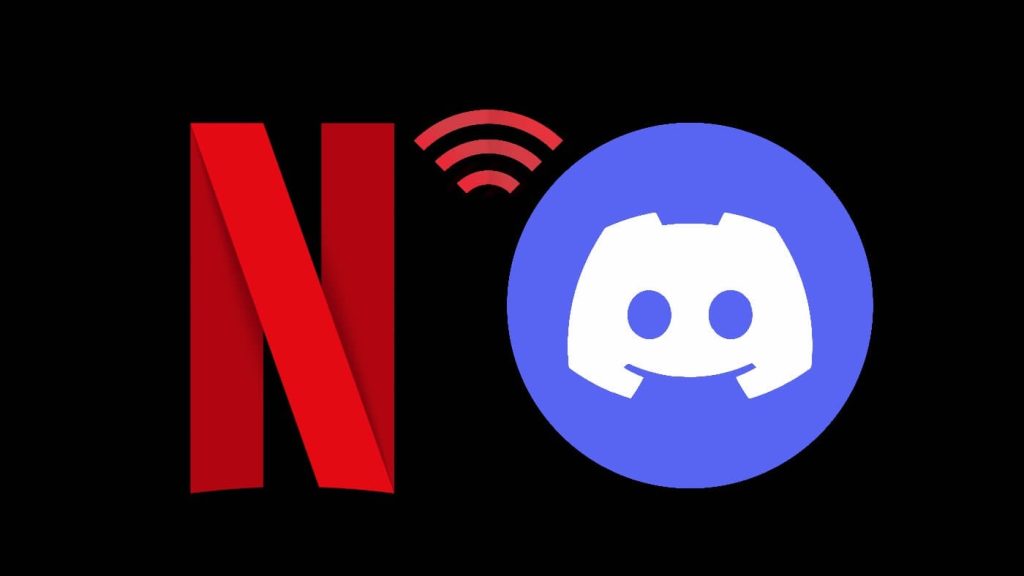 Discord removes the geographical barriers and connects friends and family by streaming movies and web series on multiple devices at once with the screen share feature. The best thing about Discord screen sharing is that it can be done on both PC and on your smartphone. And the streaming quality is incomparable. So whenever you get bored, pick up your laptop or phone, connect your friends and watch your favourite stuff together as you do in real-time.
How to stream Netflix on Discord using PC
No doubt in saying that watching a movie or web series on a PC is always better than doing it on a phone. If you too love to use both Discord and Netflix on your PC then here are the steps you need to follow to stream Netflix on Discord.
Open the Discord app on your PC and login if you are not already. You can also run Discord on a web browser if you don't have its desktop app. Similarly run Netflix app on your PC or on your browser.
Go back to Discord app now and select the server of your choice where you want to stream Netflix.

From the server menu, switch to any of the VOICE CHANNELS and then you will see an INVITE option on the right side.
Click on the Invite option and select the friends with whom you want to enjoy Netflix. You can either search for your friends right on Discord using the INVITE option or search bar at the top or you can copy the link and send them personally.
After you have sent the invite link and they have joined, click on the Screen option at the bottom left side.

Discord will now show you the multiple screens running on your PC, select the one with Netflix running on it and click on Go Live option.

Now go back to Netflix app or website and play the movie, anime, or web series that you would love to watch with your friends and family members.
With this, you and your friends can enjoy Netflix movies and shows with people you love using the services of Discord.
Disable hardware acceleration when using Discord on web
If you are using the Discord app on Chrome, Firefox, Opera, Edge, or any other browser of your PC, then it is suggested that you turn off the hardware acceleration settings first.
By disabling hardware acceleration, your PC will outsource some of the tasks going on in the PC to the graphic card. This way, the CPU will have less load and it can focus solely on streaming Netflix on Discord.
But the biggest reason why disabling this feature is necessary is the black screen problem that might occur while streaming Netflix. By simply following these simple steps you can turn off hardware acceleration on Google Chrome and then smoothly stream Netflix without any issue.-
Open the Chrome app on your PC and tap on the three dot icon given at the top-right side and select the Settings option.

Using the search box at the top, search for Hardware Acceleration option.
Simply toggle off the button that says Use hardware acceleration when available. That's it.
Disable hardware acceleration on Firefox
If you are using Firebox browser, here is what you need to do –
Click the menu button (three parallel lines) at the top right corner on the browser.
From the drop down menu, click on Settings option.
On the next page, type Performance in the search box.
Now you will see Use recommended performance settings option. Uncheck the button to turn it off. Doing this will reveal more options below the same heading.
Simply, uncheck Use hardware acceleration when available button and this will disable hardware acceleration feature on your Firebox browser.
Disable hardware acceleration on Microsoft Edge
The steps are almost the same for Microsoft Edge also with very little changes. First you have to open the menu by tapping three horizontal dots on the right side of the search bar. This will open a drop-down menu where you have to click on Settings option. Next, click the System selection on the left side of the window under the Settings section. After that, find Use hardware acceleration when available under
How to stream Netflix on Discord using smartphone
If you are more of a smartphone user and prefer using Discord and Netflix on your phone then here's how you can do it:
Open the Discord app on your iPhone or Android device and login if you are not already.
Open the server where you want to stream Netflix on Dicord and select the voice channel of your choice.

You will see an option that says Join Voice, click on it. If this your first time using voice channel on Discord then you need to give permission to the app to record audio.

Next you have to invite your friends with whom you want to wacth Netflix. Similar to PC, you can either use the search option to find them directly on Discord or copy and send the join link.

Now tap on the screen sharing option given at the bottom adjacent to the video recording option.

Finally give the permission to Discord to record the screen by tapping on START NOW.

Its time to go to the Netflix app, log in if you are not, and simply play the series, movie, or anime that you would love to enjoy.
Similar to PC, you can face the black screen issue while sharing the services of Netflix on Discord using your smartphone too.
General FAQs
Is it possible to share Netflix on Discord?
Yes. By using the screen share feature of Discord, you can stream Netflix and watch movies with your friends together. But while using this feature, a black screen might appear to the other users. This problem occurs due to DRM limitations which prevents illegal usage of the digital content.
Why is Netflix showing black screen on Discord?
Getting a black screen is one of the most common issues faced while streaming Netflix on Discord. This problem can be solved by disabling the hardware acceleration option on the browser. Unfortunately, this feature isn't available on smartphones so there is no solution or workaround to fix the black screen problem for mobile users as of now.
Netflix and other OTT services (like Amazon Prime Video, Disney+ Hotstar, etc.) use various technologies and legal services to protect their content from piracy and leakage. One of the important terms to note here is DMR which stands for Digital Rights Management.
Android and iOS have given permission to access DRM-protected media only to the apps that are programmed to obtain DRM licenses. This prevents unauthorised access to the content through other apps and the same is also reason behind black screen issue on Discord while streaming Netflix movies through screen sharing.
How do I share Netflix on Discord mobile?
You need to select the server where you want to stream movies. Next, select the desired voice channel, invite your friends, and simply tap on the screen share option. After that, just launch the Netflix app and select the show that you want to watch together.
Is it legal to stream Netflix content on the Discord app?
No, it is not at all legal. This is the reason why you see a black screen when Netflix is streamed on Discord. This article is only for educational purpose and we don't intend to teach you anything wrong. We will recommend you to watch Netflix movies only through the official app. Please note that streaming Netflix content on Discord breaks the company's Terms of Use and if you do so, you may have to face the consequences.
Watch Netflix with friends on Discord
Discord is most famous for streaming games but did you know this before that you can also stream Netflix on it and watch movies, TV shows and web series with your friends together. Some of you might be having this question in your head that why would someone do that. Well, as you may already know Netflix allows you to watch videos on a limited number of screens only based on your subscription plan. By streaming Netflix on Discord with the screen sharing feature, you bypass this limitation and thus multiple people can enjoy watching the same movie together. Isn't that amazing? If you are facing any problem, let us know in the comments below and we will help you out.