Find out the best CapCut export settings for Instagram reels and TikTok videos. Learn how to export your videos in the highest quality and ensure that they look as good after uploading as they did before. All video specs, including resolution, frame rate, bitrate, and HDR, are explained in this article.
CapCut is a free, all-in-one video editing app designed for mobile devices. It has some of the best filters, effects, and transitions that no other video editing app provides. It also offers a wide range of tools to help you customize and create videos with ease. CapCut is the perfect app for anyone looking to quickly and easily edit videos on the go.
CapCut export settings explained
CapCut offers 3 options in the export settings including resolution, frame rate and smart HDR. Below we have explained all these video settings –
Resolution
Resolution determines the quality of the video. Technically speaking, it is the number of pixels in a frame. Higher resolution means more clear and detailed video, while lower resolution leads to lower quality video. The resolution has a significant impact on the video quality.
To give you a better understanding of what resolution actually means, let's take an example of 1080p resolution.
1080p simply means that a display has 1,920 pixels horizontally and 1,080 pixels vertically, for a total of 2,073,600 pixels in a single frame. This is one of the most commonly used resolutions for LCD displays and TVs. 1080p is also referred to as "Full HD" resolution.
CapCut allows you to export your videos in 4 different resolutions which includes 460p, 720p, 1080p, and 2K/4K option. When exporting a video on CapCut, it is important to select the proper resolution for the intended use.
Recommended resolution: 1080p
Frame rate
Frame rate (also known as FPS in short) is the number of frames per second that a video runs at. For example, if a video has 30 fps, it will display 30 frames in a single second. The higher the frame rate, the smoother the video will appear.
CapCut has the ability to export videos in frame rates ranging from 24 fps to 60 fps. Normally, most videos are played at either 24 fps or 30 fps which produces the most natural results. However, if you want a smoother video, then 60 fps is considered the best frame rate.
Recommended frame rate: 30 FPS
Smart HDR
The export settings on CapCut also offer a feature called Smart HDR, which claims to convert your clips to an HDR video. There is a toggle button next to this feature that is turned off by default.
Smart HDR (short for High Dynamic Range) will automatically adjust the highlights and shadows of your clips, as well as color and exposure levels, to create a more dynamic and vivid video.
We don't recommend exporting videos with Smart HDR enabled in CapCut. This feature can sometimes distort the colors of your video and make everything look unnatural. It's best to use the default export settings.
Recommended setting: Turn off Smart HDR
It is the export settings you use that determine the quality of your video. You should therefore take the time to understand these settings and choose the ones that are most suitable for your video. It is also important to consider the platform you are exporting to, as different platforms may have different requirements.
Best CapCut export settings for Instagram reels
A lot of Instagram creators use CapCut to edit their reels mainly because of the filters and transitions that are nowhere to be found other than TikTok. If you are one of them, here we have shared the best CupCut export settings that you can use to upload your Instagram reels in the highest quality –
Resolution: 1080p
Frame rate: 30 FPS
Smart HDR: Off
Aspect ration: 9:16
Best CapCut export settings for TikTok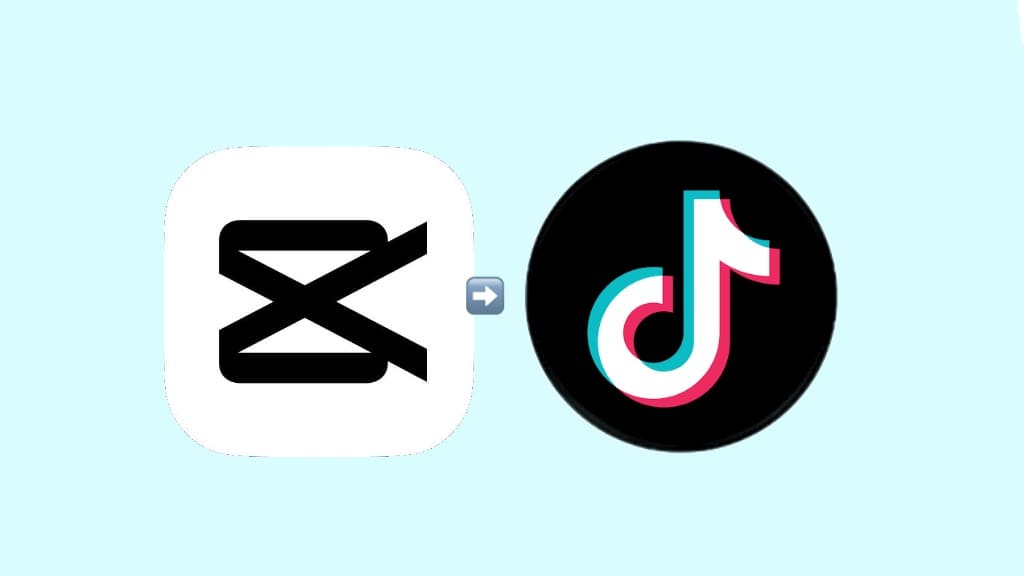 CapCut is a video editing app used widely by TikTok creators. It is owned by the Chinese company named ByteDance, which is also the parent company of TikTok. To achieve the best video quality for TikTok, it is recommended to use the following export settings on the CapCut app –
| Video specs | Best export settings |
| --- | --- |
| Resolution | 1080p |
| Frame rate | 30 fps |
| Bitrate | Auto |
| Smart HDR | Disabled |
| Aspect ration | 16:9 |
| Orientation | Portrait |
How to change aspect ratio on CapCut
Aspect ratio is the ratio of the width of a video to its height. It is an important factor that defines how the video will look when viewed on different devices and platforms.
CapCut offers a range of aspect ratios, including 4:3, 16:9, and 1:1. All of these aspect ratios are optimized for different types of content. As for the Instagram reels and TikTok videos, you have to use 9:16 aspect ration.
Here's how you can change aspect ratio on CapCut –
Open the CapCut app on your device.
Create a new project or open an existing one.
Scroll to the rightmost side on the tools available at the bottom.
Find and click on Format option.

Now you will see different aspect ratios. Select 9:16 for Instagram reels or TikTok videos.

Note: If your clip has a different aspect ratio other than what you have selected, CapCut will automatically fit it in the size. To resize your video, you can use two fingers to pinch and zoom.
How to export videos in highest quality on CapCut
Launch the CapCut app on your phone.
Open the project you want to export.
Tap on 1080p ▼ in the upper-right corner.

Now select the export settings such as Resolution and Frame rate. Make sure that Smart HDR is turned off.

To export your video on CapCut, tap the up arrow icon in the top-right corner.
Wait for it to export your video. Keep the CapCut app open and do not lock your screen during export. Once it's done, you will see a message that says "Ready to share".
As you may already know that CapCut is banned in India so you can not download it from the official Play Store (Android) or App Store (iOS). Check out our guide on how to download CapCut in India to find alternative solutions.
How to upload TikTok videos in highest quality
You may have noticed that your videos lose quality after you upload them to TikTok. It is likely because of the compression that TikTok applies to your videos. This helps TikTok to save on storage space and reduce the size of your videos so they load faster.
If you want to avoid this, there is an option that enables you to upload videos in their original quality on TikTok without compression. Here's how you can enable this feature –
Open TikTok and get your video ready. Tap the + plus to start the uploading process.
Load the video you have exported from CapCut.
Add filters, text, animations, and other effects to your video. Tap the Next button to continue.
When you are on the Post settings page, tap on "More Options" and enable the toggle button next to "Upload HD".
Finally, post the video on TikTok. Your video will be uploaded in the highest quality.
How to change the video bitrate on CapCut
Bitrate is an important video setting that affects the quality of the video. It is the amount of data used to encode a video file which is measured in kilobits per second (kbps). Higher bitrates result in the higher-quality video but also require more storage and bandwidth.
Unfortunately, CapCut does not allow you to change the video bitrate. There is no bitrate option available in the export settings. Based on your selected resolution and frame rate, CapCut will automatically choose the best bitrate for you. A video of 1080p resolution with 30 fps settings will be compressed at around 16 Mbps of average bitrate by CapCut.
Frequently asked questions
What is the maximum resolution CapCut can export?
CapCut supports resolutions up to 4K (UHD) for video exports. It also supports exporting videos in different resolutions for different platforms, including 1080p, 720p, 480p, and 240p.
How do I export a video from CapCut without losing quality?
To export a video from CapCut without losing quality, choose the highest possible resolution and frame rate. You can export up to 4k at 60 fps. Also, try using the smart HDR feature to see if that brings more quality to the video.
What is the maximum frame rate CapCut can export?
CapCut can export videos at a maximum frame rate of 60 FPS. This frame rate ensures that videos have smooth motion and high-quality visuals.
Why is not CapCut exporting my videos?
This can be caused by a variety of factors, including insufficient storage space on the device, a technical glitch in the app, or a corrupted file. Try freeing up storage space, or restarting the app to see if that resolves the issue.
Wrapping up
Reading through article should have helped you make better decisions when it comes to choosing the right video format and settings for your project. We have shared the best CapCut export settings for Instagram reels and TikTok videos. Now you can export your videos in the highest quality without compression. Let us know if you have any questions regarding this topic.