Are you looking to download CapCut on your iPhone or Android device but having trouble finding it on your official app store? Look no further – we've got the solution you need!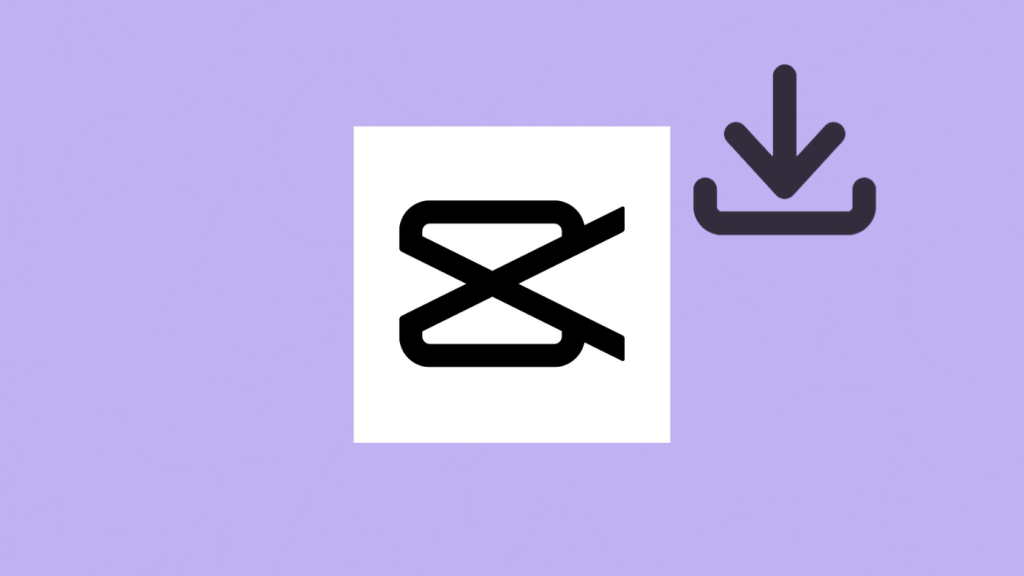 You are probably already aware that the Indian government has banned CapCut and several other Chinese apps in India due to border conflicts.
A lot of social media influencers and video creators relied on the CapCut app to create professional videos for their TikTok and Instagram content.
However, the app's ban in India has left many users in despair as it is hard to find an alternative video editor with such advanced features and a user-friendly interface.
Currently, finding the CapCut app on the Play Store is not possible and you can't download it using VPN either. So if you are a content creator and want to edit your videos and shorts with CapCut, we have a simple hack for you that you can use to download and use the app despite its ban in India.
How to download CapCut in India for Android
CapCut is popularly used by Android users from around the world which included Indians a year back. But now that the app is no more available officially, you can't download it from Play Store. You need some other way to get it on your Android phone and use it. Here's what you can do.
Download CapCut APK for Android
Android allows you to install apps on your device from an APK file directly. This is useful for users who want to install apps that are not available in the Play Store. You can use the same method to install the CapCut app on your Android phone in India.
For this task, we will be using APK Mirror website which is one of the most popular alternatives for Play Store. You can easily find APK files of almost any app on this website, including CapCut and other apps that are banned in India. This step-by-step guide will show you how to download and install CapCut on your Android phone with an APK file –
Open any web browser on you Android phone such as Chrome.
Go to the APKMirror website.
Search for CapCut using the search bar at the top. You will see various versions of the app.
Tap on the download icon next to the version you want to install. Select the latest version which will appear at the top of the search results.

On the next page, you will see different variants of the CapCut app. Find the one suitable for your Android device based on your system requirements and press the download icon next to it.
Next, scroll down the web page and click on the "DOWNLOAD APK" button. You will see all the details of the version you're about to install, including all its features, description, version information and everything else.
Finally, tap on "Download anyway" option to continue. You will see a warning message on your screen that says "File might be harmful". There's nothing to worry as you are downloading this file from APKMirror website which is completely safe.
Once the app has been downloaded, you can install it on your Android phone by tapping on INSTALL option.

You may be asked to enable permission for installing apps from unknown sources. To enable it, navigate to Settings > Apps > Special access > Install unknown apps, select Chrome and then toggle on Allow from this source.
Open the app once it is installed and then accept the Terms of Service and Privacy Policy by tapping on the Accept button.

That's it! You have successfully downloaded CapCut on your Android phone in India by sideloading its APK file.
Using CapCut on Android in India
Your Capcut app is still not ready for being used. In order to use all the available effects and styles, you need to use a VPN service while using CapCut. Install any VPN app of your choice from the Play Store such as TurboVPN.
This will change your location from India to any other country like US, UK, or Canada where the app is not banned. Keep the VPN service on till the time CapCut is in use.
Installation and setup are complete and it's time to edit your photos, shorts, and videos with CapCut now. You need to tap on the New project option on the home screen and then select the photos and media that you want to edit.
You will see all the editing options at the bottom like adding text, audio, stickers, overlay, style, effects, canvas, adjust, and so on. One of the best editing features of CapCut that most influencers use is 3D Photo. This effect creates your photo in the most amazing way ever. You can easily find this effect under the Style category by the name 3D Zoom.
How to download CapCut in India for iPhone
If you own an iPhone, you need to find a different way to download the CapCut app. Unlike Android, iOS doesn't allow users to install apps from sources other than the App Store.
This is because Apple has strict control over the apps that can be installed on its platform. It uses its own App Store to make sure that only approved apps are installed.
We tried using a VPN to change the country location on App Store so we could download the CapCut app, but it didn't work. App Store determines your location based on the address you have provided on your Apple ID.
Therefore, the only way to download CapCut on iPhone in India is to change the address in your Apple ID to another country. Here's how you can do this –
Open App Store on your iPhone or iPad.
Tap on your profile icon at the far right side of the screen.
Now click on your Apple ID at the top. It has your name and email address mentioned on it. You will be asked to enter your password to continue further. If you have FaceID enabled on your iOS device, it will automatically verify your identity.

Once you are on your Account page, tap on "Country/Region" option. Then select "Change Country or Region" again in the next step.
Now you will see a list of countries to choose from. Select any of them where the CapCut app is not banned like the US, UK, Australia, or others. We recommend you choose Australia.

Agree to the terms and conditions of Apple Media Services by tapping on Agree option in the top-right corner.
This will take you to a page where you have to fill up your billing address. Select the payment option as "None", and then enter address details such as street, postcode, city, state, phone number and so on. You can fill up any wrong information as it doesn't need to be a genuine address.

As you can see in the above picture, we have filled up a dummy address from Australia. Choose Street as Sydney, enter 6700 as Postcode, City/Suburb again as Sydney and State as New South Wales. Phone can be anything so here we have entered simply 123456789. Please note that postcode is important so it should be correct and working according to the location you've selected.
Once you've filled all the required fields in the billing address, tap on the "Done" option to continue. After this, App Store will refresh itself and you will be able to see all the apps available in the country/region you have selected previously.
Go to the Search tab and search for CapCut. The app should now be available for download on your iPhone or iPad. Tap the Get button and wait for it to install. That's it!

Using CapCut on iPhone in India
Just like on Android, you need to use CapCut with a VPN service to enjoy all the effects and features. Make sure you are connected to a VPN server in a country where the CapCut app is still available.
There are so many free VPN apps available for iOS which you can find on the App Store. Just install any of them (Super Unlimited Proxy, for example) and you are good to go.
Frequently asked questions
Why is CapCut not available in India?
CapCut is developed by a Chinese company named ByteDance. The Indian government has banned several Chinese apps in response to security concerns. This is the reason why CapCut is not available in India. It has been removed from both Play Store (for Android) and App Store (for iOS).
Is it safe to install CapCut in India?
Yes, it is safe to install CapCut in India. For Android, we have used APKMirror which is a trustworthy app market for downloading APK files. In the case of an iPhone, we have used the official App Store to download CapCut so there are no security issues.
What are some alternatives to CapCut in India?
Some popular alternatives to CapCut in India include VN, Alight Motion, Adobe Premiere Rush, and KineMaster. These video editing apps offers a range of features and tools similar to CapCut, such as video trimming, cutting, and the ability to add music and various effects.
How to use CapCut without VPN?
If you want to use CapCut in India, you have to use it with a VPN. This is because a VPN changes your location to a server located in a different country where the CapCut app isn't banned. This way, you get access to premium features and effects that require an internet connection to work.
Conclusion
CapCut remains a popular choice for mobile video editing apps, especially among social media influencers and short video creators. Although it was banned in India, you can still download and use CapCut using alternative methods we have discussed in this article.
If you're using Android, you can get CapCut by downloading its APK file from an alternative app store like APKMirror. iPhone users, on the other hand, can download it by changing their Apple ID region. We hope you find this guide helpful. If you have any personal queries regarding CapCut, feel free to ask them in the comment section below.
Read other similar articles: