No matter how attractive your phone wallpaper and lock screen image looks, after a certain time, you get bored looking at it and want a change. And that's when you start looking for new wallpaper. But when it comes to Discord, you are using the same monotonous black theme with a simple gray background from the very start. But we guess you are asking for a change now and want your Discord app to look unique and full of life with colorful background images.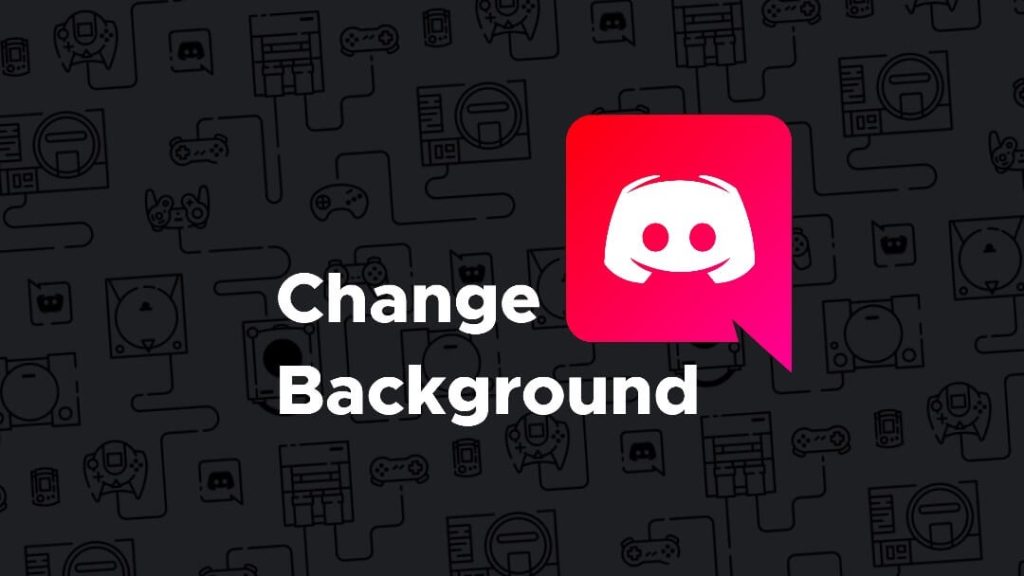 There is no official way and there are no such features included in the Discord app that can let you customize the background of the app. But it doesn't mean you cannot change the Discord theme at all. This is where the third-party apps and software step in. Using the BetterDiscord app, you can try out hundreds of amazing Discord background themes daily and create a unique look for your account. Most importantly, BetterDiscord is completely free to download, including all the themes available in the app.
Install BetterDiscord app
For using the BetterDiscord app and all its amazing features, you first need to download and install it on your PC. Simply, go to the official website of BetterDiscord and download the latest version available.
Once it is downloaded, just open the file to start the installation process. You need to check the box that says I accept the license agreement. Click on the Next option after that and then follow the on-screen instructions to complete the rest of the steps.
In between, you will also be asked to select the Discord version that you are currently using on your PC. Browse to check if you have any confusion and click on the Install button after selecting that.
The installation will commence now and once it is done, the BetterDiscord app will get integrated with your Discord automatically. Close the installation program at the end and then you are all set to use the themes and plugins of BetterDiscord.
Change background themes on Discord
For applying an attractive background to your Discord app, you need to download the theme of your choice and then add it to the BetterDiscord folder manually. This step-by-step guide will walk you through the steps to add and apply custom background theme on your Discord –
First, go to the BetterDiscord website and and head over to the Themes section.
Now find the theme that you want to use. There are hundreds of custom build themes available for free. You can also check their live preview to see how they will look in real.
Click on the Download button under the theme you have picked up. It won't take long to get downloaded as the file size of the themes is pretty small.
Next, open the Discord app on your PC and click the gear icon at the bottom. After that, go to the Themes section from the left sidebar menu.
Here you will see an option named Open theme folder. Just click on it and then you will be taken to the BetterDiscord folder where you have to paste the theme that you have recently downloaded.

Once the downloaded theme is in its respective folder, it will automatically get integrated with the Discord app and you just need to toggle on the button in front of that theme to enable it.
In a few seconds now, the theme will be applied to the background of your Discord account. As you can see, it looks so much beautiful than the by default theme of Discord. Using the same steps, you can change your Discord theme as many times as you want and try new backgrounds daily.
The best thing about BetterDiscord is that you can find amazing backgrounds for whatever you like the most. If you are an anime lover, you can find hundreds of anime related backgrounds. There are never ending themes related to games for gamers. Similarly, you can find stuff related to nature, classic themes, movies, TV shows, and much more.
How to change Discord native theme
It is so much appealing to see your Discord account with a unique and beautiful looking background. But some of you might be just looking for a way to change the color of the Discord appearance. By default, the theme color on Discord is set to dark mode and you can easily change it to light. This step-by-step guide will show you how to do that –
While you are using Discord on your PC, simply click on the gear icon at the bottom left side of the screen.

Now click on the Appearance option under the APP SETTINGS heading. This is where you can change your theme which is set to Dark by default.
You simply need to choose Light and it will change the appearance of your Discord account to light mode. There is another option available named Sync with computer which will automatically change your Discord theme according to your system's settings.

This feature to change the theme is also available in the Discord mobile app. The only difference is, instead of the gear icon, you need to select the profile icon at the bottom right side.
How to create your own custom theme for Discord
On the BetterDiscord website, you will only find pre-built themes and there isn't any feature that can allow you to customise those themes as per your choice. Maybe you want to set a custom background image on your Discord. Well, there is a simple solution for this. You can use a theme editor by limeshark.dev website.
This theme editor provides you 11 editable themes which you can customise any way you want by changing the background image, text colours, font style and more. There is no coding skills required to do these customisations. Just pick up any of the editable theme and change the parameters. You can also see the live preview of your theme side by side.
Once the customisation is done, simply download the theme on your PC. Now you can add it to your Discord from the Themes section like you did in the case of adding themes from BetterDiscord website. As simple as that! You have successfully created your own custom theme for Discord with the background image of your choice.
General FAQs
Can you set custom background image on Discord?
Unfortunately, there is no official method as of now that can help you to set your own custom photo as a background on Discord. Even there is no such feature on the BetterDiscord app that can help you create custom themes. So basically, you can only choose the themes that are already available or else you can change the appearance of your Discord to Light or Dark mode. If you want to set custom background image on Discord, then you have to create your own theme as described in the method above.
Can you change Discord background on smartphone?
People who only use or prefer using the Discord app on their smartphone must be wondering if they could also replace the Discord background with appealing wallpapers. Well, the answer is no. Unfortunately, there is no in-built feature for this, and not even third-party software like BetterDiscord works for the mobile app of Discord. Even after changing the theme on the PC, no changes will be reflected on the mobile app.
Is BetterDiscord allowed to use?
BetterDiscord is not an official app and it is no way associated with Discord. In fact, BetterDiscord goes against the Discord's Terms and Services. It is just an extension, add-on or you can say third-party app which is made to add more functionality and features to your Discord.
Using BetterDiscord is completely safe and it will not make your account disable so you are free to use this app to change your background theme and appearance on Discord. As reported on the official website, BetterDiscord has been downloaded more than 10M times. These numbers itself depicts that you can safely use this app without getting banned.
Conclusion
Everyone gets bored by seeing the same basic background colour all the time. The default dark colour theme on Discord looks good but you might want to change it to something more cool. Although, Discord doesn't provide you any feature to customise the background but luckily there is BetterDiscord app which made this possible.
BetterDiscord offer so many themes that can complete change the look and feel of your Discord interface. Along with that, there are plenty of other additional features that are provided by BetterDiscord such as plugins, custom emojis, CSS editor, developer utilities, and more. However, this app can only be used on desktop.
Those who use Discord on smartphone can't enjoy the benefit of changing their background by any mean. All you can do is just switch between dark and light theme from the appearance settings. So that's pretty much everything you need to know about this topic. We hope you got to learn something new today. If you have any questions in your mind, let us know in the comments below.