Stuck in searching for your Roblox User ID? Then this is the article for you. Here you will get the fastest and the easiest method to obtain your Roblox user ID on any device. Roblox user ID is a unique identification number for every account in the game. This is the same as our real life Aadhaar number or a social security number. Each account has a unique ID number that is unchangeable unless you change the account.
Roblox ID represents your gaming profile. If you have your unique Roblox user ID with you, then your gaming mate doesn't have to search you, just share your ID with them and they will get you. As simple as that. But do you know how to find your Roblox user ID on the computer or mobile having Android OS or Apple? Let's have a look at the simple step-by-step tutorial.
Every Roblox account has a unique user ID, it's a bit different from user name. Roblox account has a display name which you can change at any time but user ID can't be changed. Each account has the same user ID.
How to find your Roblox User ID on PC?
In this tutorial, you will learn how to create your Roblox user ID and get it easily on any device. There are two methods to get the ID, one is on a PC and the other is on your mobile.
If you wish to open the Roblox website on a PC, then open any web browser and type www.roblox.com in the address bar then click 'enter'.
Now you have landed on the Roblox website. On the home page, the dialog box appears saying 'Sign up and start having fun' i.e. where your new Roblox ID is created. If you already have a Roblox account then just tap the 'Log In' button in the upper right corner.

Once you are logged in, click over the three horizontal lines 'Menu' button in the upper left corner. There you will see the 'Profile' option. Click on this option.

Once the 'Profile' page is loaded, take your eye to the web browser address bar.
The number you see after users/ and before /profile is your unique user ID of that particular Roblox account. Simply select and copy it. This is how you find your Roblox user ID through a web browser on a PC.

Alternative Method
Visit the Roblox website on Chrome or any other web browser on your PC and log in to your account. Once you are logged in, take your eye over the title bar on the Roblox website logged on page. You will notice 'the account display name' in the upper right corner. After clicking that you will reach the same 'Profile' page as described in Method 1.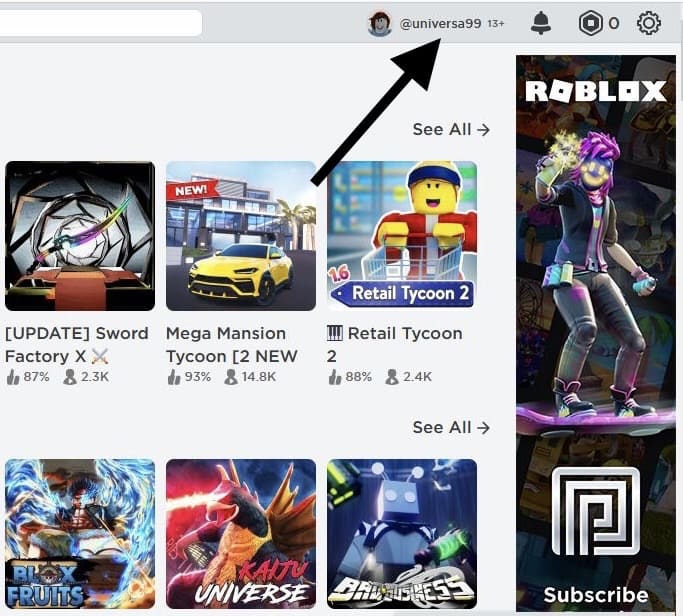 How to find Roblox User ID on Android and iOS?
Unlike on the desktop version as we have seen above, there is not a way to find a unique Roblox user ID from within a mobile app. But thanks to the mobile browser again..! That made it easy to get it. We will assist you to get it as fast as you can.
Open any mobile web browser such as Chrome, Firefox, Opera, Safari, Google or Brave etc.
In the address bar, type www.roblox.com or simply search 'Roblox' on Google website.
On the landing page, you will see the 'Continue in browser' link below the 'Continue in App' button. You can't get Roblox user ID from within the app, so click over 'Continue in browser' instead. You will now need to login into your Roblox account.

Once you are logged in, tap your user icon from the header at the top to load your 'Profile' page.

Now tap on the URL bar of the browser. The web address says 'roblox.com/users/' followed by the number. This number is your unique Roblox user ID of that account. Copy and share it with your game-mates.

Find your Roblox ID from a third-party website
If you wish to know your Roblox User ID instantly, then go to the following website roblox-tool.xyz/tools/roblox/roblox-id and enter your 'Display name' in the search box below username and click over 'Get Roblox ID' button in the blue patch. You search result will be the nearer and dearer number you were looking for..!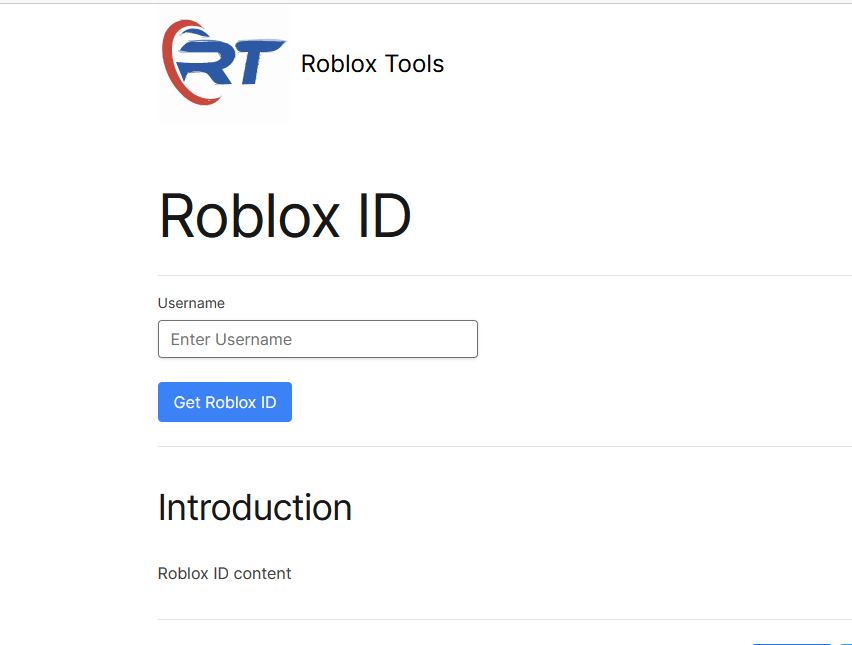 How to change your display name on Roblox
The Roblox user ID can not be changed unless you make a new Roblox account. But you can change your 'display name' anytime. To modify your 'display name', follow these simple steps.
If you are on PC, then click over the top right corner 'Settings' icon in the logged on page. Go to the 'Settings' option. Where below 'Account Info', you can change, edit and save the display name.
If you are on mobile, then go to the browser and log in on roblox.com. Tap over the 'Settings' gear icon in the right-hand upper corner. After that, click over the 'Edit' button in front of the 'Display Name' under the Account Info section. Now edit your display name and save the changes.
Frequently asked questions
1. Why is the Roblox user ID important?
Your Roblox user ID can be used as the data storage key to enable every player to have a unique key.
2. What is a Roblox user ID?
The Roblox user ID is the source locator when the players or other gaming items have been generated.
3. Can I change the Roblox user ID?
No. You can't change the Roblox ID, since it is unique. It is attributed to the same account.
4. Can I change the display name of a Roblox ID?
Yes definitely! To know how to change the Roblox display name, please refer to the tutorial we just discussed above.
5. How can I know my Roblox user ID?
Open any web browser on the PC or mobile. Log on to your Roblox account and go to the profile. Then tap over the address bar. There you will get the user ID number.  
Conclusion
Roblox user ID is used for many things like gaming, creating avatars, getting Robux coins, cloning, animations and many more. If you want to find your unique Roblox user ID, then do not use the Roblox mobile app because you won't be able to see your profile URL there. Using a mobile browser is the only option. You can use Safari for iOS and any browser for Android as mentioned above. If you have any questions regarding this topic, let us know in the comments below.