Most of the high-end smartphones in the market today have fingerprint sensor with the help of which you can unlock your smartphone very easily. We unlock our phone thousands of times a day, so it becomes very difficult to use pattern lock or enter passcode manually. With the fingerprint lock, you just have to put your fingers on the sensor and it automatically unlocks your screen.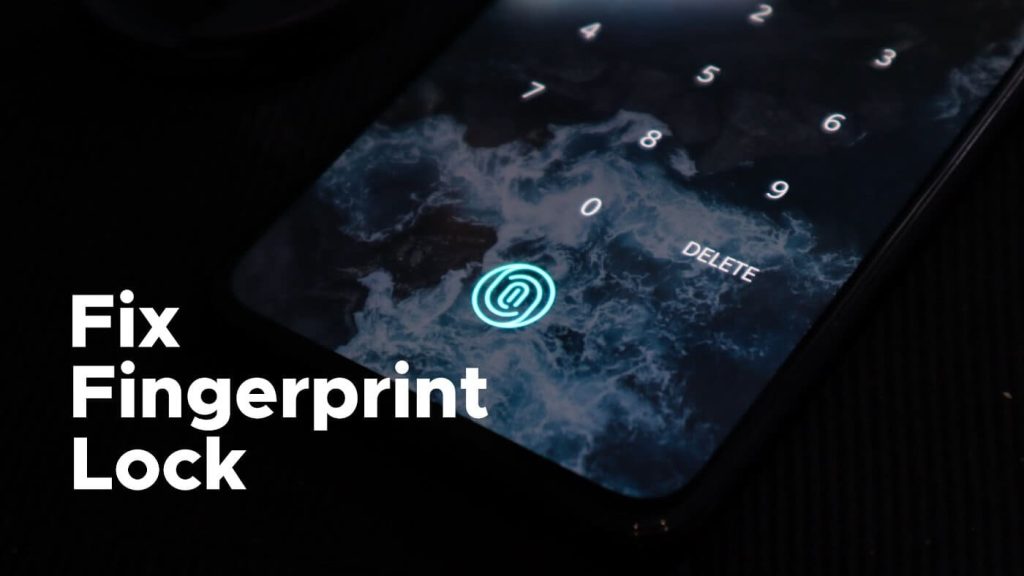 Sometimes the fingerprint sensor of your smartphone does not work properly. For this, you have to put your fingers on the fingerprint sensor many times and then your phone is unlocked. This is a very common issue which almost every smartphone user with a fingerprint lock must have faced. In this guide, we are going to share some tips and methods by which you can easily fix this issue and make your fingerprint lock work again smoothly.
1. Clean the fingerprint sensor
Step 1: The first thing you need to do is to clean the fingerprint sensor of your smartphone. Sometimes the sensor get covered by dust particles or moisture due to which it doesn't scan your fingerprints properly.
Step 2: You also need to check if the fingerprint sensor of your device is broken or damaged. A sensor is a very sensitive device which can be damaged easily if your phone slip from your hand or you dropped something on it by mistake.
Step 3: Take a clean and soft cloth to wipe the fingerprint sensor properly. Make sure there is no dust left on it. If there sensor is on your phone's screen like on OnePlus smartphones, you may also need to remove the screen protector if you are using any.
2. Clean and dry your fingers
As much as it is necessary to clean the fingerprint sensor, it is important to clean and dry your fingers as well. If your fingers are wet, dirty or oily then you will not be able to unlock your phone through fingerprint lock. So all you have to do is wash your hands well and then dry it with a soft cloth. After doing this, your fingerprint will have a clean impression on the sensor and hopefully it will fix your issue.
3. Check if your fingerprint is added
If you are getting no fingerprint match found error and you are unable to unlock your phone no matter how many times you tried, you need to check whether your fingerprint is added in your phone. Only saved fingerprints will be recognised by the sensor. If you are trying a different finger for scanning, it is not going to work.
Here's how you can confirm if your fingerprint is added on Android:
Open the Settings app.
Scroll down and click on Biometrics and Security.
Now find and click on Fingerprints option. If not, then use the search feature in settings.
You will be asked to enter your PIN or passcode for security verification.
Here you will see a list of fingerprints that are saved on your phone. Click on Check added fingerprints option.
Now place your finger on the fingerprint sensor to check whether your fingerprint was added. Make sure that your fingerprint cover the entire sensor. If the match is found, you will see it on your screen, otherwise you will get no match found error again.
If you are on iPhone and your Touch ID isn't working to accept your fingerprint, you can follow these simple steps to check if your fingerprint is added or not.
Open the Settings app on your iOS device.
Click Touch ID & Passcode option.
Enter your passcode to unlock your iPhone for security verification.
Now make sure that your fingerprint is added in the list.
Also check if Unlock iPhone and iTunes & App Store buttons are enabled.
4. Add your fingerprint again
Your fingerprint scanning may not be done properly from all directions or sometimes your fingerprint pattern changes over time as the skin loses elasticity. In such a situation, you will need to delete your previous fingerprint and add a new one again. Here's how you can add new fingerprint on your Android or iPhone/iPad:
Add fingerprint on Android
Go to Settings > Biometrics and security.
Click on Fingerprints option.
Enter your PIN passcode for verification.
Now tap Add fingerprint option.
Place your finger on the sensor and scan it. Move your finger around to cover the whole sensor. Try reseting another area of your finger on the sensor.
You have to keep touching your finger on the sensor until it is completely scanned. The progress of scanning will be displayed on your screen in visuals.
Once the scanning is done, lock your device and check if the fingerprint lock is working.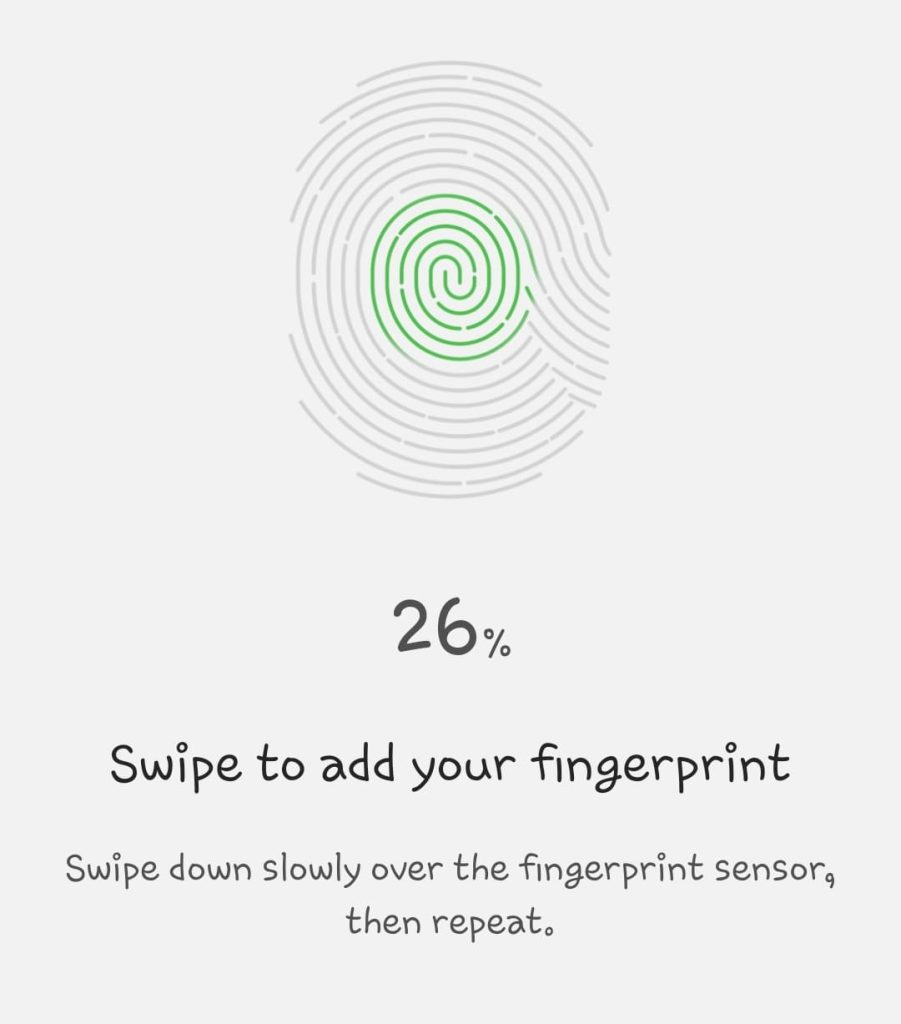 Add Touch ID on iPhone
Go to Settings > Touch ID & Passcode.
Enter your passcode to verify your identity.
Click on Add a Fingerprint option.
Now scan your fingerprint properly and follow the on-screen instructions. You have to lift your finger and place it from a different area each time your device vibrates.
Tap the Continue button once the scanning is done. Now unlock your iPhone or iPad and check if the new fingerprint Touch ID is working.
5. Remove the screen protector
Some smartphones such as OnePlus have fingerprint sensor embedded in their touch screen. If you have recently installed a new tempered glass or screen protector on the screen of your smartphone and since then the fingerprint is not working properly, then this protection glass is probably not installed correctly. In this case, you should immediately remove the tempered glass/screen protector.
6. Remove the phone cover
Sometimes the phone case doesn't fit on your device properly due to fingerprint sensor can malfunction. Check if the phone case is covering the sensor from edges. If yes, then remove the case and check if the fingerprint is working or not. Always choose a premium quality cover which fits on your phone perfectly from all dimensions.
7. Restart your phone
If you have tried everything and still you are unable to use fingerprint lock then you should try restarting your phone. This will fix technical glitch in the sensor which might have occurred due to some system error or bug. Long press on the Power button to restart the phone. After this, you will see the option of reboot. Just tap on this option and wait until your phone restarts. Upon restart, the fingerprint sensor will start working again hopefully.
8. Get the fingerprint sensor repaired
If nothing worked and you are still unable to fix your fingerprint then the only thing left for you to do is get your phone repaired at a service center. It could be possible that the sensor has some internal software or hardware issue. If your phone is under warranty, you can claim it for free repair as long as you haven't physically damaged the sensor yourself. Please keep in mind that you should only repair your phone from the company's official service centre or any authorised repair shop.
9. Change your biometric lock
Fingerprint lock isn't only biometric security feature on most of the high-end smartphones. Some of them also provide face lock feature. If you have it on your phone, you can use it as an alternative to the general PIN or passcode lock. Simply go to Settings and choose Biometrics and Security option. There is where you will find face lock feature. If you have an iPhone, all models above iPhone X have Face ID including the basic, Pro, Pro Max and Mini versions of iPhone 11, 12 and 13. Go to Settings > Face ID & Passcode to enable the Face ID lock on your iOS device.
Conclusion- Fingerprint issue fixed
Undoubtedly, the fingerprint lock gives great ease to unlock the phone quickly as entering the PIN or passcode manually is not convenient all the time. It's really annoying when your fingerprint doesn't work. Through this guide, we have tried to explain the reasons why your device doesn't unlock with fingerprint lock and how you can fix this problem by yourself.
This guide can be applied on almost all Android smartphones with fingerprint lock including OnePlus, Samsung, Xiaomi, Oppo, Vivo, and others. Apart from that, it will also work on Apple devices (iPhone or iPad) having Touch ID feature. So that's pretty much everything you need to know about this topic. If we have missed any point or you want to ask something, let us know in the comments below.