The trend of online banking is increasing rapidly all over the world. After the COVID-19 pandemic and lockdown, the sector that has seen the fastest growth is online transactions. In the last few years, a large number of people have switched to online banking and they are making their financial transactions through UPI payments, card payments, and mobile banking.
Millions of people do money transactions digitally every day. To avoid the crowds outside and save their time, most of the people get the work done online. While digital transactions have increased in the last few years, the cases of cyber frauds have also increased at the same pace. Cyber criminals are looting up people's hard earned money in different ways.
There are constant awareness campaigns by the government and from the bank side but even after that, the frauds has not stopped and cybercriminals are making people their victims in new ways. Through this article, we are going to share some useful tips with the help of which you can avoid online frauds and make safe digital payments. Let's get started!
1. Do not click on suspicious emails or links
Cybercriminals use malicious links to hack your device. They send malware, spyware, or viruses to your phone or PC via links. As soon as these viruses enter the system, the control of your device goes into their possession. After that, the attackers can easily break into your bank accounts and steal your money as well as other important data from your device.
To prevent yourself from such type of online frauds, always make sure to verify the files and software you download from the Internet. Many times cyber fraudsters send phishing emails for banking fraud. For those who don't know, phishing email refers to a fraudulent email message. It looks pretty much the same as if it was sent to you by your bank officially.
Your mail box may also be getting such phishing emails and it is very important to avoid them. In such phishing emails, you are asked to provide your personal information such as debit/credit card details. If you give your information to such fraudsters, you can be a victim of online fraud at any time.
It is absolutely necessary to stay away from such phishing e-mails. If you receive any suspicious messages or emails, report it to your bank immediately, report it as spam on your email service and also block the sender so you don't receive any further messages from the fraudster.
2. Keep passwords separate and strong
Keep your Gmail, UPI and net-banking passwords strong and separate. Password should never be kept on your name, father's name, your birth date, birth date or other personal information. Do not share any online banking details like OTP, password or username with anyone. Doing so can pose a serious threat to your banking safety.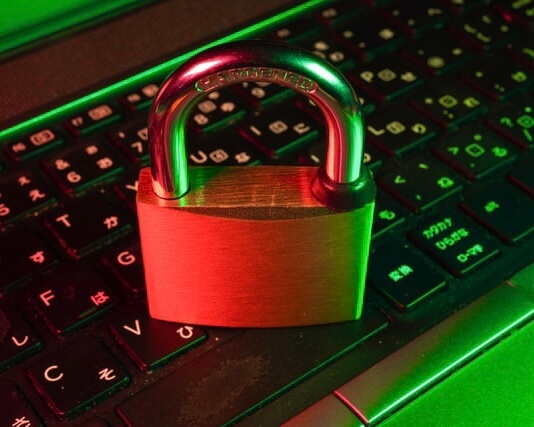 3. Keep two-factor authentication
In two factor authentication, an extra layer of security is added to your account along with the general password security, which means that even if the security of one layer is compromised somehow, the thief will stuck at the second security layer and this will protect your account from unauthorised access.
Most of the online banking apps and social media platforms have this two factor authentication (also known as 2FA in short) feature. Keep this active on all your apps and accounts. This will enable no one to login or transact without your authentication.
4. Do not share OTP even by mistake
One time password i.e. OTP comes on the user's phone number to confirm the transaction while making online payment. The payment will be made only after entering the correct OTP. Most people share their OTP number and then instantly get victim of online fraud. Sometimes cybercriminals will call or message you on the behalf of some authorised identity and ask you to share the OTP for some reasons. Just keep one thing in mind that you do not share your OTP with anyone even by mistake.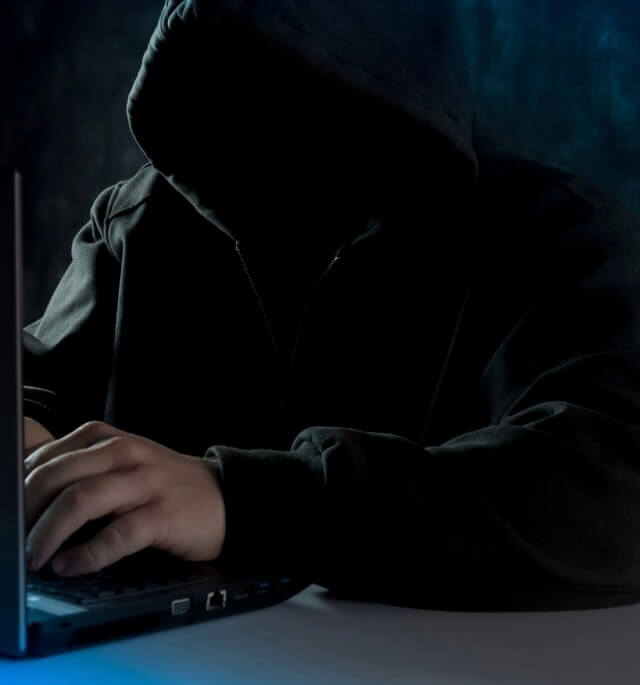 5. Do not use public Wi-Fi for payment
If you make an online payment, make sure that you never pay by connecting to public Wi-Fi. Making payments by connecting to public Wi-Fi puts your login ID and password at risk of being hacked.
Nowadays free Wi-Fi facility is available in many places including metro, railway station, bus stand. People often do online transactions through public Wi-Fi in order to save their internet. This should not be done as it possesses serious security risks.
If someone is tracking your activities on the Wi-Fi and you do an online transaction, then your personal information related to the bank goes to them. Doing so may put your safety and privacy at risk.
5. Check the QR code before scanning
Check the name that appears after you scan a QR code while making an online payment. Check if the name of the person you are paying is there or if the payment is going to someone else's account. Fraudsters often change the QR code of the big merchant to their own QR code. This not only makes your money go to the wrong place, but your bank details also goes to the thugs which they can use to manipulate you further.
6. Check for suspicious apps
Before downloading any app, make sure that it is an authentic one and verified by the respective app store on your device. Often people download any app without checking whether it is safe. Such malware apps can steal your data and personal information in the background without even letting you know. So always make sure to download apps from the official app store only such as Play Store on Android and App Store on iOS/iPhone. Avoid installing apps from unknown sources at any cost.
7. Do not click on unknown links
Nowadays, cybercriminals send you some fake links through WhatsApp messages, or even an attempt is made to entice you by pretending to give free gifts. Please keep in mind that, do not click on any link someone has sent you without verifying its authenticity. If you get any such message in the name of the bank, then complain about it to the respective authority and also report the sender as spam. A good rule of thumb is that you should avoid clicking on suspicious links even by mistake in the pursuit of free gifts.
8. Check web address before making payment
Phishing websites are also popular among online frauds. The user interface of these websites look exactly the same as their original versions. But if make the payment to purchase any product or service, the money will be deducted from your bank account without placing any actual order. To make sure that you are not using a phishing website, check the web address or URL of the website and match it with the original one by searching on Google.
9. Keep your system and apps updated
One of the main reasons why the operating system and apps are regularly updated is because of security enhancements and bug fixes. It is easier for hackers to get access into outdated system and apps as compared to the latest ones. That's why you should always keep your device OS and payment or banking apps updated.
10. File cyber crime complaint immediately
The cyber cell of the Ministry of Home Affairs and Delhi Police are working together to caught scammers/fraudsters and aware general public from online frauds. If you have been a victim of any kind of online fraud, you can even file a complaint via phone call.
The cyber cell of Delhi Police and the Ministry of Home Affairs have issued a helpline number to let people file online fraud complaints. The helpline number is 155260. Here you can file a complaint immediately after the money has been debited from your bank account.
If the amount withdrawn from your bank has gone to the fraudster's account, the helpline will give an alert message to your bank or financial institution, after which the money will be put on hold. The 155260 helpline project was launched with the sole purpose of preventing online frauds and it has now been running with full power.
There are ten active call lines of this helpline number so you won't get this number busy. On calling the helpline, the victim will be asked for his name, number, bank, and other details of the fraud. After that, the information will be delivered to the concerned portal and shared with the concerned bank or financial institution of the victim.
It is important to file a complaint as soon as possible after the fraud happens. Apart from the phone helpline number, you should also visit you nearest police station and file an FIR. The local police will also do the investigation on their behalf and help you catch the scammer and get back your money.
Putting an end to online frauds
The cases of people being victims of online frauds are coming to the fore every day. People unknowingly give their personal information to the fraudsters and later they have to suffer heavy losses. The Reserve Bank of India has issued a directive that banks can't ask account holders for their bank details such as OTP, debit card or credit card information.
Although banks follow this rule but often online scammers cheat people by posing as bank officials. Those who refuse to share their information get saved from the online fraud, but some people fall in the trap of these fraudsters, and their hard earned money is looted which is very hard to recover later.
In this guide, we have shared 10 most useful tips to protect yourself from online frauds and cybercriminals. If you follow all these tips, you won't be a victim of any kind of online scam. Make sure to share this article with your friends and family to spread the awareness. If you have any questions in your mind, feel free to share them in the comments below.