When you are going to a new place that is unknown to you, Google Maps comes in really handy to help you know the right way and reach your destination as a companion. Google Maps is not limited to navigation only, but it has other useful features also. One of the popular and well-known features is live location sharing.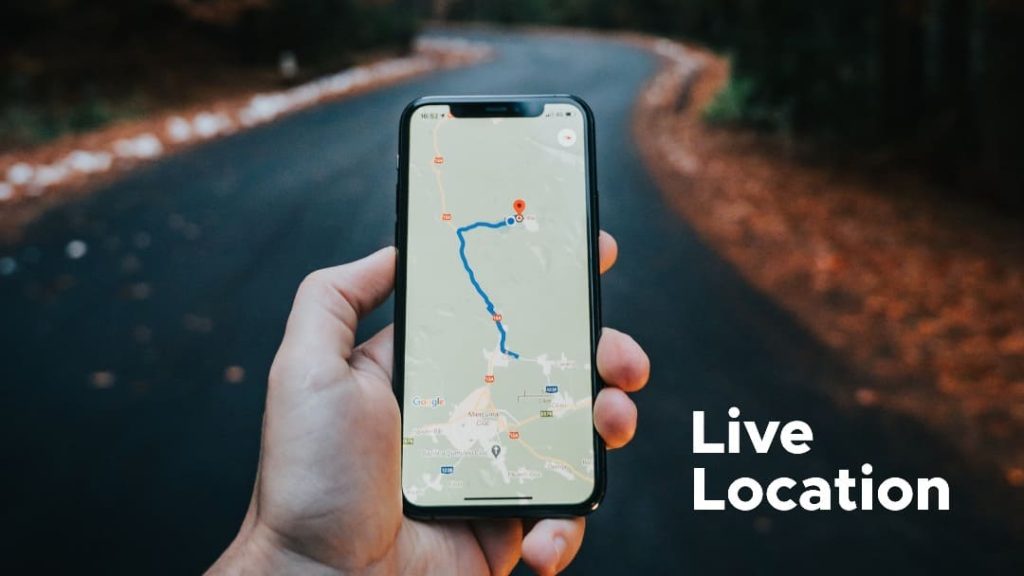 There is a facility to send live location from Google Maps with the help of which you can easily track someone by sitting at your home. This will help you to monitor their navigation in real-time so you can tell them if they are going astray or in the right way. Apart from that, you can also know how long will they take to reach your destination.
With the help of this feature, you can also share your own real-time location with your friends or family members. So if you ever got in any trouble, your loved ones can reach you by finding your live location through Google Maps. Let us know how this feature works and how you can activate it on your device.
How to share live location on Google Maps
Before moving to the steps, make sure that Google Maps app is installed on your smartphone. It comes pre-installed in most of the Android phone, whereas on iPhone, you have to install it from the App Store. Please note that the other person with whom you are sharing your location should also have the Google Maps app installed on their phone.
Follow this step-by-step guide to share your live location on Google Maps with your friends or family members:
Open Google Maps on your iOS or Android device.
Tap on the blue dot icon indicating your current location. This will open a pop-up menu on your screen.
Click on the Share your location option.

Select the time period for which you want to share your location. If you want to share it for a limited period of time, then click on 'For 1 hour' option. After this, you can increase or decrease this time by using the blue plus and minus buttons. If you want to share your location indefinitely, then select the option 'Until you turn this off'.

Select the person with whom you want to send your location from the suggested contacts. You can also copy the link of your Google Maps live location and paste it wherever you want.
Share location with other apps – If the person is not in your Google contacts and you want to share your location through any other app, click on More option. After that, you will see all available apps where you can share your real-time location via Google Maps such as WhatsApp, Facebook, Instagram, etc.

Share estimated arrival time on Google Maps
You can also share the estimated time of arrival on Google Maps which will let the other person know how much time you will take to reach their destination. To do this, open the Google Maps and set your driving destination. Search the location where you want to go and start the navigation. Next tap the bottom menu and choose Share trip progress option. After that, select the contact with who you want to share your estimated time of arrival.
How to turn off your location sharing
If you want to turn off your location sharing halfway before the default timeout you have set, you can do so by following these simple steps –
Open the Google Maps app.
Tap on your profile picture icon at the top-right corner.
Choose Location sharing option from the menu. Here you will see a list of people with whom you have shared your live location.
Select the person with whom you want to turn off your location sharing.
Tap the Stop button. That's it!
Frequently asked questions
Can you share your location permanently?
No, there is no way you can share your location permanently. The maximum time period you can set is 24 hours only. Google Maps has put this restriction for good reasons so that the other person can't track your location all the time anonymously.
Does Google Maps notify the other person when you stop sharing location?
No, Google Maps will not send any notification or email to the user when you stop your location sharing with them but if they open your real-time location, they will find it disabled.
Can you share your live location on WhatsApp?
Yes, you can share your real-time location from Google Maps on WhatsApp. Please note that there is already a built-in live location feature embedded on WhatsApp which is different from Google Maps.
Can you trace someone's location anonymously using Google Maps?
This is only possible if you have access to their phone. You can enable live location sharing on Google Maps and share it with you. The person may get to know that you have secretly shared their location via warning notification or if they open the Location Sharing on Google Maps manually. We don't encourage you to trace someone's location without their consent. There are also chances of getting caught by doing this.
Conclusion
When someone is coming to our place, we are always curious to know where they are exactly now and how much time they will take to reach us. Google Maps can help you trace the location of your guest in real-time via location sharing feature.
Similarly, if you are going to someone's place and you can't find your way with Google Maps, you can share your live location with the person you are going to meet so that he can assist you where you need to go next.
We have discussed how you can share your real-time location and estimated arrival time with your friends and family via Google Maps. The same way you can request the other person to share their location with you. If you need any further assistance for this guide, feel free to let us know in the comment section below.