There can be many reasons why a particular app is not available in your country. Maybe the creators have not launched the app in your region themself, or maybe that app is not fit for your country. In the worst case scenario, the government of your country has banned the app(s) due to the inappropriate content of that app or conflict with that country. The best example of the latter scenario can be seen between India and China when India banned plenty of Chinese apps on account of border tumult going between the two nations.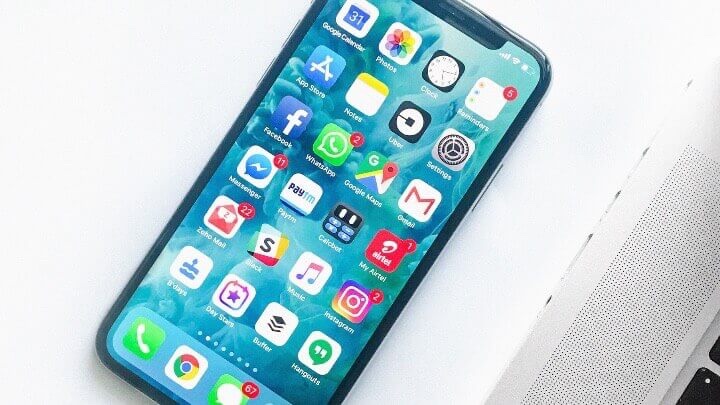 We guess you are tech-savvy and never want to miss the opportunity of putting your hands on the best things of the internet. Well, there are actually a few ways that you can use to download any geo-locked apps in the country. These apps cannot be found on the Play Store, but what if we use third-party app stores? There are a few more tricks that can be used for installing the apps not available in your country like using the VPN, creating a new Google account, changing country location on App Store, and so on. The tricks are mentioned for both Android as well as for iOS, so let's get the ball rolling.
Install Android apps not available in your country
1. Use Play Store alternatives
Obviously, you won't find any of the geo-locked or banned apps on the Play Store, but yes, you can definitely find them on third-party app stores. There are plenty of app stores available online where all the apps are easily available. Here is the list of some of the third-party app stores.
APK Mirror
This is one of the most popular third-party app stores for Android which has almost all the apps that you can ever find on the Play Store including those that are not available in your country for whatever reasons. APK Mirror is easy to use and downloading the apps is completely free. Not just that, but it also provides older versions of the app so if there is some compatible issues with your device, you can also try those versions.
You simply need to go to the APKMirror website and search for the app that is not available in your country. The list of different versions will appear on the screen. Select the latest one by tapping on the download icon. After that, you can also choose the variant of the app that is suitable for your device. Finally tap on the Download APK button and you are good to go.
Once the APK file is downloaded on your phone, simply open it from the Downloads folder and tap the Install button. You may be asked to enable unknown sources permissions from your phone settings. This is a security feature on Android that warns you whenever you install an app outside the Play Store. Since APKMirror is an authentic website so you will have no security issues. Just go ahead and allow this permission to continue installing the app.
APKPure
Another great place from where you can download geo-locked apps on Android is APKPure. This third-party store has millions of apps in the APK format including the ones that you cannot download from the Play Store. You just need to go to the official website of APKPure and search for the desired app using the search bar at the top. Once you see the app, tap on it and then tap on the Download option. Again tap on the Download option to get the app and then install it on your phone normally once you have it.
2. Create a new Google account using VPN
Play Store and all other Goggle apps are connected to your Google account. And all those apps that are not available in the country you have selected while creating your Google account cannot be downloaded directly. So one of the easiest ways to install any unavailable or geo-locked app is by to create a new Google account using VPN and selecting the country where that app is available. This step-by-step guide will show you how to do that –
Install a VPN app on your Android phone – This is the first thing that you need to do. VPN app will be used to change the location of your device so this will allow you to create a new Google account from a different country. There are so many VPN apps available for Android and you can find them on Play Store for free. As for this tutorial, we will suggest you to download Turbo VPN. It's free and easy-to-use.

Change country location on VPN – When you open the VPN app, you will see START button to activate the service. By default, the app will automatically choose any available server itself. Make sure that the server is located in a different country where the app that you need to download is available on Play Store. You can also choose the server location manually.
Create a new Google account – Once you have set up the VPN and changed the server location successfully, the next important thing is to create a new Google account. You have to do this from the accounts settings on your device. Simply go to Settings > Accounts and backup > Accounts and then click on + Add account option.
Next choose Google from the list of apps. You will have to verify your identity by entering your passcode, applying fingerprint, etc. On the next page, select Create account option and then select For Myself. Enter your first and last name. Tap on Next button to continue and follow the rest of the steps to create your new Google account. When asked for the phone number, you can skip that step.
Clear cache of Play Store – Before you go to the Play Store to download the app, make sure to clear the app cache first. Just open the Settings app on your Phone, select Apps and notifications, choose Google Play Store app, and then tap on Storage option. Now here you will see Clear cache. Just tap on this button and you have reset the Play Store to its default state.

Select new Google account – Head over to the Play Store app and tap on the profile icon at the top-right side. In the pop-up box, you will see a list of Google accounts that are logged in on your device. Select the new Google account that you have created. Make sure you are still connected to the VPN.

Install the unavailable or geo-locked app – Now simply search for the app that is not available in your country and you will see it appearing in the search results. For instance, Deezer app is not available in India, but after following the given steps, the app can be seen as available. Just install the app and enjoy using it. Once after that, you can stop the VPN app and uninstall it from your phone (if not require anymore).

3. Generate APK file using Evozi tool
Evozi is a great tool for creating an APK file of any Play Store app directly. And using this tool is super easy. All you have to do is, copy the link of the app that you want to install but it is not available in your country. As you will not find the app in the Play Store, you have to copy its link by searching for that particular app on Google and copying the link provided by the Play Store website. After that, go to the Evozi website, paste the copied link in the box, and click on Generate Download Link option. Once the APK file is generated successfully, click on the green Download button to get the app on your Android phone.
4. Receive app from your friend
If your friend somehow has an app that is not available or is banned by your country, then you can use easily install that app by receiving it from your friend. This is the simplest way of using a restricted app. All you have to do is, use a good sharing and receiving app like Google Files, and ask your friend to send that app. Once you receive it, install the app like you normally do. You might be interested to read our guide on how to share files on Android using FTP server.
Install iPhone apps not available in your country
If an app is not available in your country, no matter if you use an Android or an iPhone device, you can't download it from the App Store directly. And the methods that work for Android won't work for iOS. So we have come up with different workaround that will allow you to install the geo-locked and unavailable apps on your iPhone or iPad.
Change country on App Store
By changing the country of origin in the App Store, you can trick Apple into showing all those apps that were not available otherwise. Here's how you can change the country location on App Store and install the app that is not available in your country –
Open the App Store on your iPhone or iPad and tap your profile icon at the far-right side on the screen.

Now click on your name or email address at the top and then verify your identity by entering passcode, using FaceID or TouchID, whatever security feature you are using for screen lock on your device.
You will move to the Account page next where you will see an option named Country/Region. Just select it and then a warning message will appear that says "Changing your country or region will cancel any automatically renewing subscription". Click on Change Country or Region option to continue.

From the list of countries available, choose a country or region where the app that you want to install is available on App Store.
You have to agree to the terms and conditions of Apple Media Services. Simply click Agree option at the top-right corner on the screen followed by clicking on the same option again in the pop-up box that appear afterwards.
Finally you need to fill the information regarding the country you have chosen. This information includes name, address, phone number, postcode, etc. Select the Payment Method to None. There are some required fields that are mandatory to fill such as street, postcode, city/suburb, and phone. You can find postcode of the region from Google. Tap on Done after filling all these information.

Once the changes are done, you are ready to download all the apps that are geo-locked in your country. Just go to the Search tab on App Store and search for the app. When you tap the Get button, the app will start to download on your iPhone right away and you won't see any pop-up saying "This app isn't available in your country or region" like before.
As an example, you can consider CapCut app which is not available in India. In our previous guide, we have discussed how you can download and install CapCut on your iPhone with this same method.
Install geo-locked apps on Android and iPhone
So these are some simple methods that can make installing the geo-restricted apps easier for you. For Android, we will recommend you to go with the alternatives of Play Store. There is no need to create a new Google account or use VPN to access Play Store. Why to follow those lengthy methods when you can directly download the APK file on any app from other sources on the internet?
On the other hand, if you have an iPhone and you want to install an app that is not available in your country or region, the best method is to change the country in your Apple ID. This way, you can easily trick App Store to think that you are from a different location where the app is available. Let us know which method you find suitable for yourself. If you have any suggestions for this article, feel free to share them in the comments below.