Google Maps is our first choice for the navigation. Whenever we have to get directions for any place, we head to this app and it never disappoints us to find the best route. Google Maps can save you time by choosing the fastest route and avoiding traffic areas but guess what? It can also save you money on tolls.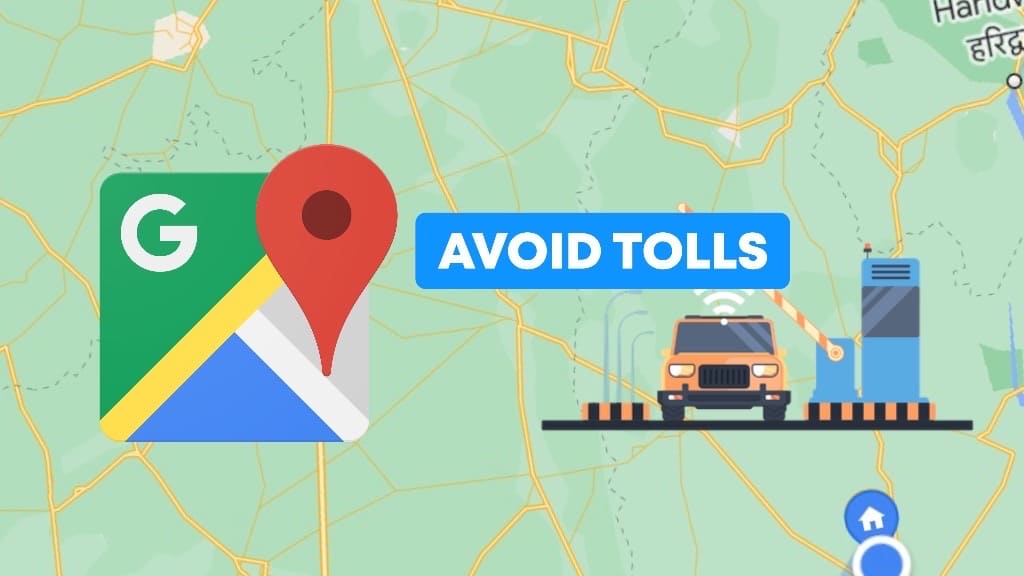 If the destination is far away from your current location and you have to cover several cities and state borders to reach there, then you are most likely to get toll points on your way. The direct route will surely include expressways, tunnels, bridges, and national highways so you have to pay a hefty amount of toll tax for using those roads.
There is a feature on Google Maps that can help you to find an alternative route for your searched place without tolls. It will still keep you on the main route but find different ways to avoid the toll plazas. In this article, we will show you how to enable this feature on Google Maps to avoid tolls. Let's get started!
Steps to avoid toll roads on Google Maps
Follow this step-by-step guide –
Step 1 – Launch the Google Maps app on your Android or iOS device.
Step 2 – In the search bar at the top, enter the name of the place or destination where you want to go.
Step 3 – Tap the Directions button. Set the start point to Your location or any specific place from where you want to start your journey. Google Maps will now find the shortest and fastest route for you. This route will include toll roads as well.

Step 4 – Tap three dots in the upper-right corner next to your starting destination. This will open a pop-up menu on your screen. Click Route options. Note that this step is done before starting the navigation.

Step 5 – In the Route options screen, you will find Avoid tolls. Toggle on this button. There are two other options available: Avoid highways and Avoid ferries.

Step 6 – Once you have enabled Avoid tolls in the Route options, go back to the navigation maps. Now you will see a new route that does not have tolls. Review the map and tap Start button to start the navigation. That's it!
Alternative method: Enable avoid tolls from Google Maps settings
A second way to enable avoid tolls feature on Google Maps is via its settings. For this, you don't have to search for any place and start the navigation. Here's what you need to do –
Open Google Maps on your iPhone or Android device.
Tap over your profile picture icon at the top-right corner.
In the pop-up menu that appears, click Settings option.

After that, tap Navigation at the top.

Now find Route options heading. Under that, you will see a toggle button named Avoid tolls. Switch on this button and it will allow Google Maps to find the toll-free routes for you.
Both Android and iOS user can follow the exact same steps. Make sure that you are using the latest version of Google Maps. You can update it from the respective app store of your device.
How to disable avoid tolls on Google Maps
Google Maps will remember the changes you have made in its settings so the next time when you will search for any place, it will automatically show you the route that does not have toll points. You will see Avoiding tolls mentioned on the maps page after you tap the Directions button to see the route for your searched place. If you don't want to avoid tolls and go from a direct route, you can turn off this feature from your Google Maps settings. Alternatively, tap over Avoiding tolls and it will take you to Route options page where you can disable Avoid tolls button.
Important tip for avoiding tolls
Google Maps has come up will a really useful feature to help you find the best routes to your destination without paying toll taxes. A great piece of advice that we would like you to give here is to avoid using this feature at night as it can lead you to off-highway roads that aren't safe to drive. You may also encounter blocked and rough roads. This is what you may have to pay for if you want to avoid toll routes. If you want to ask any questions regarding this topic, let us know in the comments below.