Facebook, which is the largest social media platform in the world, has changed its company's name to Meta. You must have heard this news surfacing all over the Internet recently. Facebook has evolved into more than just being a social media platform over the past few years. Mark Zuckerberg, CEO of Facebook, was planning to rebrand its company with a new name, logo, and motive.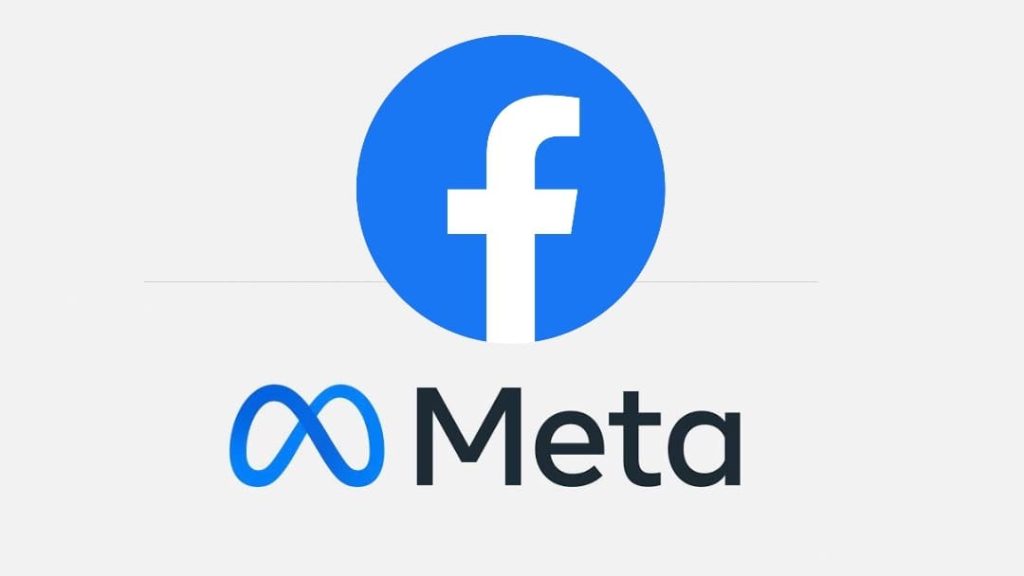 As you may already know, Facebook is focusing on creating "Metaverse" which is basically an online world where people can use different tools to interact and communicate with each other in the virtual environment. To accomplish this project, the company has heavily invested in augmented reality.
You will probably have many questions in your mind regarding why did Facebook changed its name to Meta. What is the motive behind this and how it is going to affect your WhatsApp, Instagram or Facebook account? Will these social media platforms also be called as Meta? This article will cover all such questions and clear your doubts about the new Facebook name Meta. Let's get started!
Why was there a need to change the Facebook name?
Facebook's Chief Executive Officer (CEO) Mark Zuckerberg had announced that the company would move beyond just one social media company to become a "Meta Company" that will focus on the idea of bringing Metaverse to life which will combine the real and virtual worlds more than ever before.
The 'Metaverse' hypothesis is very promising as it is going to create opportunities for new markets, new types of social networks, new electronic products and new patents. Not only Facebook, but many other tech giant companies like Microsoft are also working on Metaverse which will be the future of the Internet soon.
We all know that Facebook started as a social media company. But at the moment, many other companies are working under Facebook such as Instagram and WhatsApp. In such a situation, Facebook wants to bring all its subsidiaries under one brand name. This will help Facebook to grow its business better.
Facebook has taken this step to differentiate its identity as a social network and to reflect the shift to an emerging computing platform focused on virtual reality. Chief Executive Officer Mark Zuckerberg said in a presentation at Facebook's Connect conference, "Today we are known as a social media company but our DNA belongs to the company that creates technology to connect people. Metaverse is the next frontier, just like social networking."
The Meta name has been suggested by Facebook's former Civic Integrity Chief Samidh Chakraborty. As it is being told that Mark Zuckerberg has been investing in virtual reality and augmented reality for a long time. So this name is quite relatable. The company has not only changed the name but has also provided employment to the people who will work on this new Metaverse project.
Facebook isn't the first company who has changed its name
Let us tell you that Facebook is not the first company that has changed its brand name. Earlier in 2016, Google rebranded itself and converted it to Alphabet, under which the search engine platform Google and its subsidiaries are currently working. In 2016, Snapchat re-branded itself and named it Snap Inc.
Just along the lines of other companies, Facebook has also done its re-branding. In such a situation, Facebook and its subsidiaries such as Instagram and WhatsApp will work under a new brand name. You must have seen "from Meta" written on the new versions of Instagram and WhatsApp.
Mark Zuckerberg has changed the name of the parent company to Meta. The names of Facebook, WhatsApp and Instagram that come under Facebook Inc. will remain the same as they are. Zuckerberg says that even after the name of the company is changed, their mission will remain the same i.e., to bring people together.
Privacy allegations made on Facebook
This big step of changing the name on behalf of the company has been taken at a time when many serious allegations are being made on Facebook. It is being said that the company is not able to keep even the data of its users safe and it has placed its profits above privacy.
Facebook has always declined that all these allegations are fake. Now that the company has changed its name, Mark Zuckerberg has taken great care of the privacy of the people. In his address, he has said that more safety controls will be needed in the future so that no such instances will occur in the world of Metaverse.
Meta will open a new door of opportunities
Facebook's name change is by far the most definitive indication of the company's intention to stake its future on a new computing platform 'Metaverse'. In Facebook's vision, people will gather and communicate by entering virtual environments, whether they're talking with colleagues in boardrooms or hanging out with friends in far-flung corners of the world.
The company will provide around 10 thousand jobs. These jobs will help create the virtual world of the metaverse. The company has not only changed the name, but it will also be more concerned about the privacy of the users. Mark Zuckerberg has said that the company will provide many types of safety controls for the users.
Facebook has already hired more than 10,000 employees who will work on the Metaverse project and create new products lik AR Glasses. In the next decade, it is expected that Metaverse will reach 1 billion people, host hundreds of billions of dollars of digital commerce and provide jobs support for millions of creators and developers.
Frequently asked questions
How is Meta different from Facebook?
Meta will be the advanced version of Facebook which will connect social networking with virtual reality, similar to the idea of networking what we see in the real world.
Will Instagram and WhatsApp remain same after Facebook name change?
Yes, they will remain the same. Only the parent company of Instagram and WhatsApp is rebranded but these subsidiaries will have no effect of Facebook name change.
What is the meaning on Meta?
The word meta means beyond in greek. This name perfectly reflects the vision and idea on which Mark Zuckerberg and its team is working on.
Is Meta and Facebook same?
Yes, they are the same. Meta is simply the new name given to Facebook. Instagram and WhatsApp, on the other hand, are the subsidiaries of the parent company Meta (formerly called Facebook).
So that's pretty much everything you need to know about the new name given to Facebook as Meta. We hope all your doubts have been cleared through this article regarding why did Facebook changed its name and rebranded itself. Let us know your views on this matter in the comments below. What do you think about the new Meta company which is working on the project of Metaverse?