Are you looking for top viral and trending hashtags for your Instagram reels? If yes, then you are at the right place. You may already know how useful hashtags can be for Instagram marketing to grow your reach and engagement. If used in the right way, they can help you make your videos viral overnight. You can get more likes, comments, and views on your reels by using hashtags.
We have researched and collected some of the best performing hashtags for Instagram reels. In this article, you will find top trending hashtags that you can use to go viral on reels and grow your reach organically. We have shared hashtags for all kind of reels such as fitness, travel, fashion, attitude, funny, etc. Later, you will also learn how to add these hashtags in your Instagram reels properly.
Top 10 trending viral hashtags for Instagram Reels in 2023
Below we have mentioned best viral hashtags for Instagram reels in 2023 based on their ranking, performance, and number of posts –
| Trending position | Hashtag | Number of Posts |
| --- | --- | --- |
| 1 | #reels | 445M |
| 2 | #reelsinstagram | 253M |
| 3 | #trending | 319M |
| 4 | #explorepage | 312M |
| 5 | #foryou | 137M |
| 6 | #reelitfeelit | 112M |
| 7 | #reelsvideo | 73M |
| 8 | #viral | 67M |
| 9 | #reel | 59M |
| 10 | #reelsindia | 44M |
1. #reels
#reels is the most popular hashtag for Instagram Reels with over 445M posts as of now. There is no specific niche for this hashtag, and it contains mixed content from a variety of topics. It is one of the best hashtags to use if you want to get more views and likes on your reels. You can also use this hashtag to discover some interesting and creative reels.
2. #reelsinstagram
With over 253M posts, #reelsinstagram comes at the second position in our list of top trending hashtags for Instagram reels. It is generally used for all types of reels, regardless of the type of content. #Reelsinstagram is an effective way to promote your content and find new followers. With its vast popularity, it's sure to give you the exposure you're looking for.
3. #trending
#trending is the 3rd most popular hashtag on Instagram reels with around 320M posts. This hashtag showcases what is popular and trending on Instagram currently. You can find a wide range of content on it such as the latest trends, trending audios, new content ideas, and more. If you are posting something trending, do not forget to tag your reel with this hashtag.
4. #explorepage
Explore page is a feature on Instagram that helps users discover new content by curating a personalized selection of posts and reels based on their interests. Instagram users often tag their reels with the #explorepage hashtag to get more reach. This hashtag has been used more than 312M times which makes it the 4th largest hashtag on Instagram reels.
5. #foryou
The #foryou hashtag is used to represent the "For You" page on Instagram that helps people discover content they might be interested in. This hashtag can help you get your content seen by more people. You can reach a wider audience and increase engagement on your reels. Another similar hashtag is called #fyp which stands for "For You page".
6. #reelitfeelit
When Instagram Reels was first launched after TikTok's ban in India, Instagram used a promotional tagline called "Reel It Feel It" to promote their new TikTok-alike feature. This hashtag has been in existence since then and it is being used on a large scale. There are currently over 112M reels and posts tagged with the #reelitfeelit on Instagram.
7. #reel
#reel is another popular hashtag that people use when sharing a reel on Instagram. It is a general hashtag which isn't associated with a specific type of content. This hashtag is used to attract more viewers and followers. It will push your content into the feed of people who aren't following you. #reel has been tagged in more than 59M reels as of now.
8. #reelsvideo
Another popular Instagram hashtag that contains the "Reels" keyword is #reelsvideo. Whether you are posting travel content or funny reel, you can take advantage of this hashtag to reach a wider audience for free. It's also a great way to get featured in the trending section of the app, increasing your visibility and engagement.
9. #viral
#viral hashtag is used to describe popular and widely shared content. You can tag your Instagram reel with #viral if you think it is worth getting popular. Please note that this doesn't necessarily mean your reel will go viral after using this hashtag. It depends on various other factors such as your content, engagement, audience, and luck.
10. #reelsindia
#reelsindia hashtag mainly targets users from India. It brings together the Indian community and encourages people to watch each other's content. The hashtag is gaining popularity and rising above the charts every day. If you also want to target people from India, try using #reelsindia and see the results. We have placed this hashtag at the 10th position in our list of top trending hashtags for Instagram reels.
Trending hashtags to make your Instagram Reels viral
Instagram has given a platform for all kinds of content creators to share their unique content with the world. The reels algorithm is very healthy as it promotes new creators also. You might have seen many reels on Instagram getting viral with millions of likes and views but their profile has very less number of followers.
Instagram ensures to promote quality content on its platform. It any of your reel got viral, Instagram can totally change your social media scene. Getting viral means you will get more likes and followers on your profile. If you want to make your Instagram reels viral in 2023, then use these top trending hashtags –
#reels #reelsinstragram #reelitfeelit #viral #trending #foryou #explore #explorepage #viralvideos #instagood #instadaily #love #tiktok #reel #bhfyp #reelsindia #instagram #reelvideo #bestreels #viralreels #firstreel #bestvideos #instareels #foryoupage #videooftheday #reelsofinstagram #instagramreels #reelsvideo #newreel #reelkarofeelkaro #trend #indianreels #reelsinsta
Best viral hashtags to get likes on Instagram Reels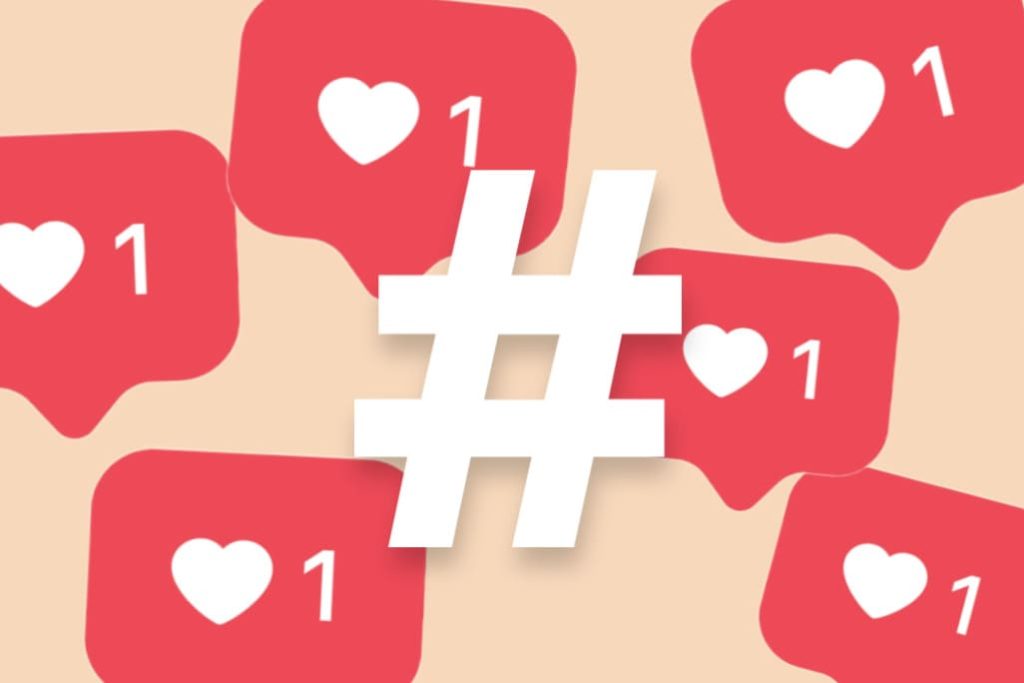 Who don't want to get more likes on their Instagram reels? Everyone does! In fact, the sole purpose of posting reels on Instagram is to get likes, comments, and followers. There are several ways you can increase your engagement on reels, both organically and inorganically. If we talk about organic ways, using hashtags is one of the best methods.
Hashtags can help you target the right audience on Instagram who is interested in your content. Now if someone enjoyed your reel, they will obviously hit the like button. This method is also considered legit as it won't penalise your Instagram account for invalid activity. Below we have shared some of the best trending hashtags for likes in 2023 that you can use on your Instagram reels to get more likes –
#likeforlikes #like4like #likeforlike #reels #reelsinstagram #foryou #explore #viral #trending #videooftheday #love #me #instagood #instadaily #instagram #nofilter #tbt #igers #nature #happy #repost #instalike #instamood
Top viral hashtags to get followers from Instagram Reels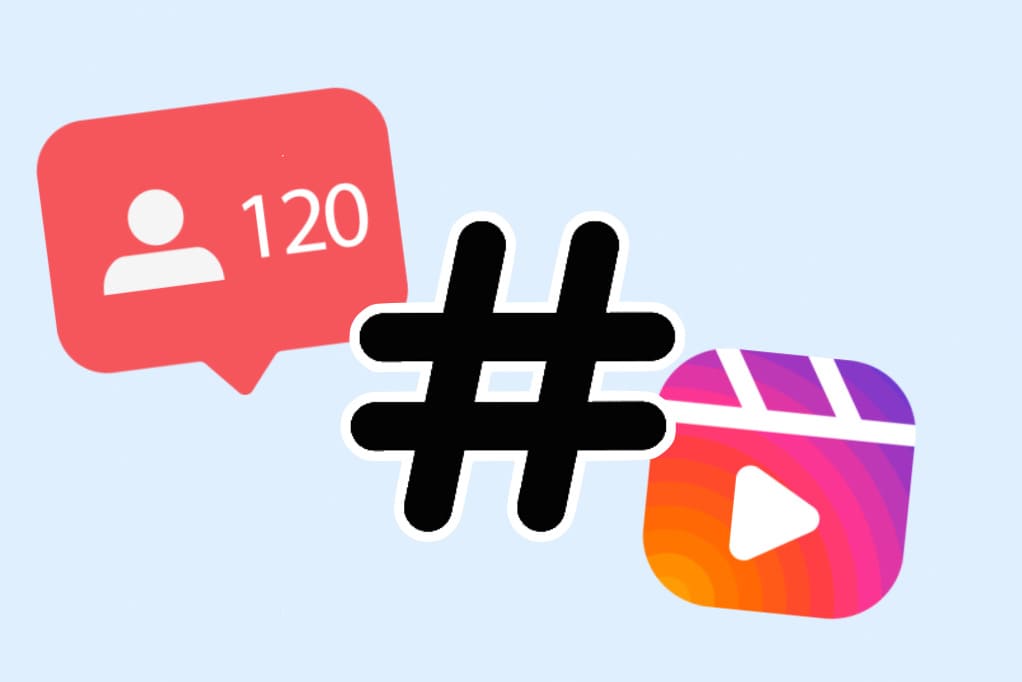 With the right sets of hashtags, you can also get followers on your Instagram. This is one of the best methods to increase your followers in an organic way. Another good thing is that you can target your niche audience. For example, if you post travel reels, then you can target people who are interested in travel content. You don't have to promote your posts or reels with paid advertisement and neither you have to use any third-party tool to get fake followers.
There is no doubt in the fact that using hashtags grow your reels reach and engagement. Instagram provides a follow button next to the username on reels. People watching your video might follow you for more interesting content. The key here is to be consistent and provide quality content. Some people also check the profile before following someone. You should have enough content to attract their attention. Make sure to add these top viral hashtags in your Instagram reels to get followers –
#followforfollow #follow4follow #f4f #reels #instagramreels #viralvideos #trending #reelsindia #followme #love #instadaily #instagood #instamood #tbt #love #cute #follow #followforfollowback #followback #me #bhfyp #instafollow
Best trending hashtags for travel Instagram Reels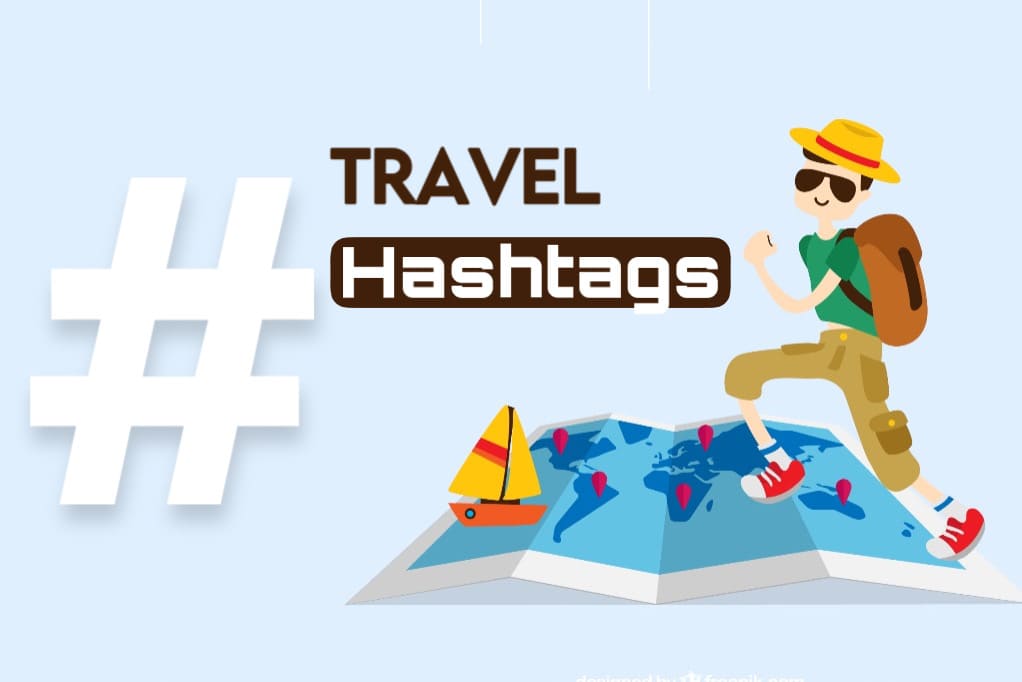 Are you a travel blogger who posts reels on travel content? Travel is one of the most popular content on Instagram reels. But it's not always the content that makes reels viral every time. You have to follow some strategies for marketing to grow your reach and engagement. Below we have shared some of best trending hashtags for travel Instagram reels –
#reels #travelreels #travel #traveldiaries #nature #tourism #instatraveling #adventure #sunset #sunrise #travelling #travelblogger #traveling #landscape #naturelovers #naturephotography #travelphotography #explore #mountains #beach #trekking #hiking #travelmore #travelbug #traveldiary #instatravel #travelgram #wonderlust #travelgram #traveler #traveladdict #travelblog #traveltheworld #travelholic #travelers #travelguide #travellife
Best trending hashtags for fitness Instagram Reels
Fitness influencer also post reels on Instagram about their fitness journey, gym workout, diet, and other related content. If you look at the stats, #fitness has alone more than 466M+ posts. You can take advantage of hashtags to promote your fitness reels on Instagram easily. You will not only get more likes and comments but also followers who are inspired by your content. We have researched and collected these top performing hashtags for fitness Instagram reels –
#fitness #fitnessreels #fitnessmotivation #gym #workout #fit #motivation #fitnessgram #fitnessfreak #workoutmode #justdoit #workhardplayhard #bodybuilding #training #health #lifestyle #gymlife #beastmode #fitnessmodel #crossfit #gaining #muscle #instagood #gymmotivation #fitnessgirl #dreambig #noexcuses #fitnessaddict #fitnesslifestyle #fitnessgoals #fitnessjourney #fitnesstrainer
Best trending hashtags for fashion Instagram reels
Fashion and attitude reels are also very popular on Instagram. You might have seen people posting videos in slow motion with some dialogues or attitude music in the background. If you also post this type of content on your Instagram reels, then you can use these trending hashtags to make your video viral –
#fashion #fashionstyle #attitude #reactionboi #fashionmodel #style #fashioninsta #fashionweek #fashiongram #reels #reelsinstagram #fashiontrend #fashionblogger #attitudequote #attitudestatus #attitudereels #attitudeofgratitude #foryou #fashionova #ootd
Best trending hashtags for funny Instagram Reels
A lot of people post funny content on Instagram reels such as memes, videos with funny trending filters, standup comedy, short clips from movie scenes, etc. Instagram is the place people look for entertainment. There is a lot of exposure you can gain if you use trending hashtags on your funny reels. If you have really funny content and you are lucky enough, this can also make you go viral over a night. These are the best top trending hashtags that you can use in your funny Instagram reels –
#funny #memes #reels #foryou #funnymemes #dankmemes #lol #fun #comedy #funnyvideos #jokes #laugh #dailymemes #lmao #dank #humour #anime #haha #smile #dailydose ##memestagram #memer #funnyreels #funnymeme #funnyvideo #funnyshit #comedyreels #instadaily #sarcastic
How to add hashtags in Instagram reels
Adding hashtags in Instagram reels is very simple. When you are just about to share a video on reels, you are asked to provide a caption. Simply, copy the relevant hashtags you want to use and paste them in your reels caption. This step-by-step guide will show you how to post reels on Instagram with hashtags –
Select the hashtags you want to add in your reels from above based on the type of content you are posting and then copy them to your clipboard.
Open the Instagram app on your iPhone or Android smartphone.
Tap the Reels icon from the bottom menu or tap on + plus button at the top and then choose Reels.
Load the video from gallery or camera roll that you want to post on your Instagram reels. If you couldn't find your video in gallery, then read this guide on how to fix Instagram not showing all gallery photos.
Next, you will see the preview of your video. You can add music, text, and stickers in it.
Now simply paste the hashtags you have copied in "Write a caption" box. You can also write any other text or quote you want to add in your reels.

Finally, tap the share button to post the reels on your Instagram. That's it!
Benefits of using hashtags in Instagram Reels
Instagram is reported to have around half billion daily active users who spend most of their time scrolling through videos on reels. With the right combination of hashtags, you can target your niche audience and this will also help you to get followers on your Instagram profile for free without spending any money on paid promotions. Hashtag is the most popular tool on social media for free marketing. There are so many benefits of using hashtags in your Instagram reels such as –
They can help you get more likes and views on your reels.
They will grow your reels reach and engagement.
You will also get followers on your Instagram profile if people find your video interesting and they want to see more such content from you.
How to check the performance of hashtags on your reels
Right after using these trending hashtags in your Instagram reels, you will start getting likes and views. To check them, simply open the Instagram app and go to your profile by tapping on your profile picture icon at the bottom-right corner. After that, go to Reels tab. There you can see how many views you have got on your video. If you want to check likes, simply tap on the video to open it and check the numbers under like (heart) button.
How to search hashtags on Instagram
The popularity of hashtags keeps changing time to time based on their usage. You can also search hashtags within the Instagram app and check their popularity. Simply follow these steps –
Open the Instagram app on your phone.
Go to the Search tab (click search icon from the menu at the bottom).
Now type the hashtag name you want to search.
Go to Tags tab.
Here you will find a list of hashtags related to the keyword you have searched.

Click on the hashtag to open its page. There you will see the number of posts and reels that are tagged with the hashtag at the top. Tap the Follow button to follow the hashtag and get its latest updates in your feed.
You can also check the popularity of any hashtag in the caption box while posting your reels. Simply, type # followed by the hashtag name. After that, Instagram will show you a list of hashtags along with the number of posts that they have currently.
General FAQs about hashtags for Instagram Reels
Here are some frequently asked questions people ask about hashtags for Instagram reels such as how these hashtags can affect your reach negatively, how they benefit you, how much hashtags you should use in your reels, and more.
Can hashtags affect your reels reach negatively?
Yes, sometimes hashtags can affect your reels negatively. This usually happens when you use too much hashtags in your reels. Instagram might consider that you are spamming. To make sure that your reels don't get affected, always use relevant hashtags which are popular in your niche and don't overflood them. As to how much hashtags you should use, there is no single number but we recommend you to use them in 5-20 range for best performance.
Can hashtags help you get more likes on your reels?
Yes, they will definitely help you get more likes, views and comments on your reels. Instagram promotes your reels when you add hashtags in them. If you have posted your own original content, there are chances it will go viral. Instagram will add you reels on the hashtags page. People who have followed that hashtag will see your reels in their news feed and this is how you get more likes.
Do you have to use all these hashtags in your reels?
No, you don't need to all use these trending hashtags in your reels. Make sure to use relevant hashtags related to what you are posting along with some trending ones. If you will use all of these hashtags, Instagram may consider your reels as spam and this will affect your reach and engagement negatively.
How many hashtags should I use on my reels?
You should use a maximum of 8-12 hashtags on your reels. This will ensure that your reels are not overwhelmed with hashtags and do not look spammy. Reels that have more hashtags tend to have lower engagement and reach.
How do I choose hashtags for my Instagram reels?
Research popular hashtags that relate to your content. Look for hashtags that are relevant to your niche, and have a high number of posts but not too much competition. Experiment with different hashtags and track the performance of each one to determine which are the most successful.
Can hashtags help me get followers through Instagram reels?
Yes, you can get more followers by using hashtags in your Instagram reels. Hashtags will help users discover your content and make it easier for potential followers to find you. Also, using the right hashtags can help you target the right audience and increase engagement with your reels.
Can hashtags make my reels go viral on Instagram?
Hashtags can help increase visibility, but they are not a guarantee that your reels will go viral. Creating quality content that resonates with your audience and is shareable, as well as engaging with other accounts, is also important to help your reels go viral.
Wrapping up
So that's pretty much everything you need to know about hashtags. Make sure to check out these guides on more Instagram hashtags niche –
We have shared some of the best and top trending hashtags that you can use on your Instagram reels in 2023 to make your videos viral and get more likes, views and comments. Hope you liked this article. Let us know how hashtags are performing your reels? If you have any question in your mind, let us know in the comments below. Don't forget to share this article with your friends so they can also use hashtags to grow their reels reach.