Disclosure: This post includes affiliate links. If you purchase through them, we may earn a small commission at no extra cost to you.
If you are a mobile-gamer, then an attribute is attached to you – hawk-eyed..! Your sharp gaze is always moving over the quality gaming handsets and choosing what to add to your choice. Specially for you, we today show up with the '10 Best Gaming Phones' feature. You need not to worry about what to buy to quench your particular gaming arousal. We have scrutinized the best possible gaming phones, so that can help you to choose your one. Let's begin then!
These are the featured models for all kinds of buying budget gamers. So this article will be suitable for pocket-friendly gamers and big-budget fish, both. Game folks are always in search of a high-resolution display, high IP rating, big frame rate, super-speed processor, durability, classy performance, enjoyable gaming experience, etc. On the following phones, you will get as good an experience as on your computer or smart TV. All of these phones are curated by us that deserve your hard-earned pocket money.
1. OnePlus 9 Pro
Specs
Details
Brand
OnePlus
CPU
Snapdragon 888 5G
RAM
2 variants: 8 GB and 12 GB
Storage
2 variants: 128 GB and 256 GB
Rear camera
Wide: 48 MP, f/1.8
Ultrawide: 50 MP, f/2.2
Monochrome: 2 MP, f/2.4
Front camera
16 MP, f/2.4
Display
AMOLED – 6.6 inches
Battery
4500 mAh
Weight
193g
Screen size
6.7 inches
Display
AMOLED, 120Hz
VIEW TODAY'S BEST PRICE
Key features of OnePlus 9 Pro
50w wireless fast charging
Great 6.7″ 120Hz screen
Great display quality
Excellent performance
Powerful and feature-loaded OxygenOS
Some drawbacks to consider
Front camera quality is not so good
Games are locked to 60fps
Little bit expensive
The premium design 120 Hz Fluid Display 5G smartphone with Qualcomm Snapdragon 888 processor is the brief introduction for the OnePlus 9 Pro. The company has launched 3 nature-inspired colour variants- Morning Mist, Pine Green & Stellar Black. The phone comes with true-to-life colour performance, so your gaming experience will be vivid and amazing. Warp Charge 65T charging technology can empower the battery to run a whole day. So while gaming, you must not have a second thought about putting down the phone.
Advanced Gorilla Glass 5 Coat 6.7-inch quad-HD+ display technology makes it super-shiny & tough with IP68 water & dust resistance and the latest super-speed processor avail incredible refresh rates. You will experience the ultra-smooth gameplay and get one with the ambience. The gentle edgy slopes of screen bezels gives you the experience of standing at the centre of reality and virtuality. The choice of 128 and 256 GB internal memory is so nice that high-size games can dwell and function easily.
2. Apple iPhone 13 Pro Max
Specs
Details
Brand
Apple
CPU
Apple A2 Bionic
RAM
6 GB
Storage
4 variants: 128 GB, 256 GB, 512GB, 1 TB
Rear camera
Wide: 12 MP, f/1.5
Ultrawide: 12 MP, f/2.8
Telephoto: 12 MP, f/1.8
Front camera
12 MP f/2.2
Battery
Li-Ion 4352 mAh
Weight
240g
Screen size
6.7 inches
Display
Super Retina XDR OLED, 120Hz
VIEW TODAY'S BEST PRICE
Key features of Apple iPhone 13 Pro Max
Eye-catching design
Stamina is next level
Good battery life
Super Retina XRD OLED display
Excellent audio quality
Support 120Hz refresh rate
Some drawbacks to consider
Can get hot during heavy workloads
Doesn't come up with a charger
Limitations of iOS
Released in Sept. 2021 but it is ahead of time! Yes, it's the Apple iPhone 13 Pro Max. Under 10 best gaming phones, We rank this iPhone number two. Front-back body build is a stainless steel frame which is made up of gorilla glass technology. It has a Super Retina XDR OLED 120 Hz refresh rate 6.7 inches IP68 water resistant display. The Apple iPhone 13 Pro Max has an Apple A15 Bionic chipset with Hexacore CPU. It is one of the perfect phones for gaming. It has a durable battery of 4352 mAh and 6 GB RAM. So a game with heavy graphics can last long and run smoothly.
As per our survey, the Apple iPhone 13 Pro Max display has a wide colour gamut and flawless accuracy. It has the brightest but eye-pleasing display panel in the market. That will enhance your gaming experience. The stereo speakers earn a pretty impressive loudness rating. The phone can be charged full within 42 minutes, so your gameplay never stops. The excellent auto-night mode is less aggressive and boosts less shadows, so you get true to life look. Good to go for gaming!
3. Asus Rog Phone 5
Specs
Details
Brand
Asus
CPU
Qualcomm Snapdragon 888 5G
RAM
2 variants: 8 GB and 12 GB
Storage
2 variants: 128 GB and 256 GB
Rear camera
Wide: 64 MP, f/1.8
Ultrawide: 13 MP, f/2.4
Macro: 5 MP, f/2.0
Front camera
24 MP, f/2.5
Battery
Li-Po 6000 mAh
Weight
238g
Screen size
6.78 inches
Display
AMOLED, 144Hz
VIEW TODAY'S BEST PRICE
Key features of Asus Rog Phone 5
Excellent build quality
144Hz refresh rate
Superb AMOLED display
Especially designed for gamers
Comes with shoulder triggers
Some drawbacks to consider
No MicroSD support
No wireless charging
Heavyweight
As described by the company, Asus's Rog Phone 5 is the only weapon to rule all your games. Powered by a Qualcomm Snapdragon 888 processor, this phone is worshipped by tech gurus and gamers, both. It has 5G support with a hyper-fast 144 Hz AMOLED display and an almighty 6000 mAh split battery. For an amazing gaming experience, the phone has 10 intuitive multi-input motion gestures, also Adreno 660 High-performance graphics. The enhanced external cooling feature can quench the temperature, but not the gaming desire.
The quality eye care display protects your eyes from harmful blue light emission. More to the surprise, the Asus Rog Phone 5 has dual USB c-ports that support a side charger useful for non-stop landscape mode gaming. The phone has dual loudspeakers with dual amplifiers. If you are ready to wait for more gain, then it is for Rog Phone 5 Pro and Ultimate models. The smartphone is specially designed for gaming. The heat gets out of the system easily, so your gaming ambience never halts.
4. Samsung Galaxy S22
Specs
Details
Brand
Samsung
CPU
Exynos 2200
RAM
8 GB
Storage
2 variants: 128 GB and 256 GB
Rear camera
Wide: 50 MP , f/1.8
Ultrawide: 12 MP f/2.2
Telephoto: 10 MP, f/2.4
Front camera
10 MP, f/2.2
Battery
Li-Po 6000 mAh
Weight
179g
Screen size
6.1 inches
Display
AMOLED 2X, 120Hz
VIEW TODAY'S BEST PRICE
Key features of Samsung Galaxy S22
Powerful processor and hardware
Bright Dynamic AMOLED Display
Adaptive refresh rate
Sleek and modern design
Some drawbacks to consider
No charger in the box
No 3.5mm headphone jack and SD card slot
Only 3700 mAh battery capacity
Samsung boasts of the fastest processor chip of the Galaxy series in this phone. Whether you are vlogging or gaming the whole day & night, the 4nm processor will give you an incredibly smooth experience. Samsung Galaxy S22 has an intelligent battery that is adaptable to your phone use. Superfast charging is supported not to hinder your gaming flow. It has a Corning Gorilla Glass Victus display protection technology. You can lift the fallen phone without worry.
The 6.1'' UltraHD 8K resolution dynamic AMOLED 2X display enhances your gaming. 8 GB RAM size and 128 GB internal memory is enough for smooth game loading and storing. You can play games for up to 18 hours without a charging alarm. All of the latest features and capabilities according to hardware and software perspectives are added to this Samsung Galaxy phone. This phone included everything that an average gamer needs. Super rounded rectangle display corners and light-weight feature adds an advantage while choosing the phone.
5. Poco X3 Pro
Specs
Details
Brand
Poco
CPU
Qualcomm Snapdragon 860
RAM
2 variants: 6 GB and 8 GB
Storage
2 variants: 128 GB and 256 GB
Rear camera
Wide: 48 MP , f/1.8
Ultrawide: 8 MP f/2.2
Macro and Depth: 2 MP, f/2.4
Front camera
20 MP, f/2.2
Battery
Li-Po 5160 mAh
Weight
215g
Screen size
6.67 inches
Display
IPS LCD, 120Hz
VIEW TODAY'S BEST PRICE
Key features of Poco X3 Pro
120Hz HRR display
Great battery life
Excellent gaming performance
Powerful Snapdragon chipset
Some drawbacks to consider
Bulky design
Not so good audio quality
Unleash your gaming potential with the Poco X3 Pro..! Poco has brought this phone with a Qualcomm Snapdragon 860 processor. The 6.67'' FHD+ smart display, 5160 mAh battery and 33W fast charging enable the smartphone for any gaming ability. The Adreno 640 GPU accelerates the display configuration. The performance of the phone is so ultimate that you will be speechless to see its swift functioning.
The LiquidCool Plus technology fitted inside lowers the temperature up to 6°C. This can give you an amazing gaming exposure. It can be a top pick for mid-range buyers. Stereo sound speakers give you a satisfactory experience. Due to the fast processor in the segment, apps and games can load fast. For the gaming experience, this phone will find your enthusiasm. You can play the game pretty smoothly with 60 fps. The games like Call of Duty can run easily on this phone.
6. OnePlus Nord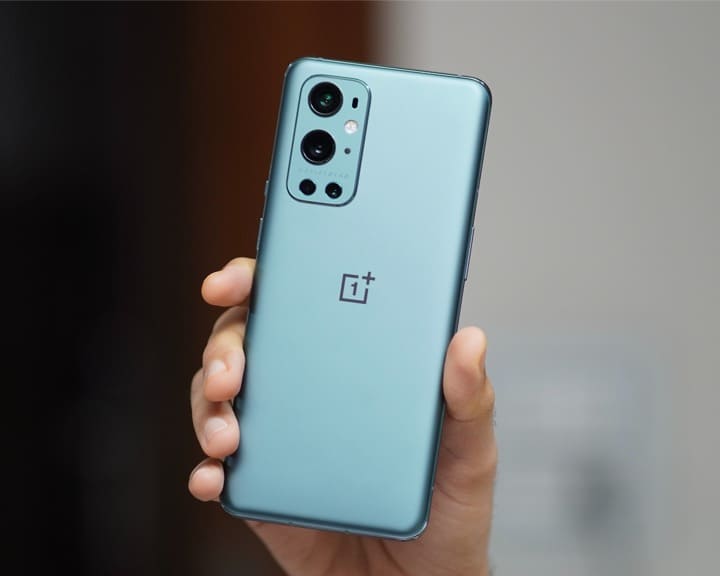 Specs
Details
Brand
OnePlus
CPU
Qualcomm Snapdragon 765G
RAM
2 variants: 6 GB and 8 GB
Storage
2 variants: 128 GB and 256 GB
Rear camera
Wide: 48 MP , f/1.8
Ultrawide: 8 MP f/2.3
Macro: 2 MP, f/2.4
Nano: 2MP, f/2.4
Front camera
Wide: 32 MP, f/2.5
Ultrawide: 8 MP, f/2.5
Battery
Li-Po 4115 mAh
Weight
184g
Screen size
6.44 inches
Display
Fluid AMOLED, 90Hz
VIEW TODAY'S BEST PRICE
Key features of OnePlus Nord
Best budget gaming phone
Good battery backup
Fast charging support
Attractive design with premium feel
Some drawbacks to consider
Camera is average
No SD card support
No headphone jack
Is there any phone that bestows everything you could ask for? Yes, it is the OnePlus Nord..! With rocketfast 4500 mAh power and MediaTek Dimensity 1300 processor, OnePus Nord provides an ultimate gaming experience as we want you to know. It is the second smartphone from OnePlus that secured its place in the list of 10 Best Gaming Phones by us. The 6.4'' 90 Hz FHD+ AMOLED screen makes your game smooth, beautiful & colourful.
You will feel alive during gaming because of Haptics 2.0 technology and dual stereo speakers. Feel free to explore the gaming talent with one day full charge in 15 minutes. Sony IMX 766 flagship motion sensor boosts your gaming environment. Online game streaming is more high-definition now than ever. AI resolution boost to display is faster and smoother. This makes OnePlus Nord stand out more than other smartphones. Choose this 5G platform phone for your gaming needs.
7. Google Pixel 6 Pro
Specs
Details
Brand
Google
CPU
Google Tensor
RAM
12 GB
Storage
2 variants: 128 GB and 256 GB
Rear camera
Wide: 50 MP , f/1.9
Ultrawide: 12 MP f/2.2
Telephoto: 48 MP, f/3.5
Front camera
11 MP, f/2.2
Battery
Li-ion 5003 mAh
Weight
210g
Screen size
6.71 inches
Display
LTPO AMOLED, 120Hz
VIEW TODAY'S BEST PRICE
Key features of Google Pixel 6 Pro
Great all-round performance
Lightweight and beautiful design
AMOLED display with 6.4 inches size
Superb camera
Some drawbacks to consider
Battery life could be better
Missing headphone jack
Go for this Google that you don't need to Google others. Pretty amazing smartphone by the unrivalled tech giant itself. Buying this phone makes you the topmost game player for sure. It has a 6.7'' QHD+ LTPO OLED screen with typical 5003 mAh power, 12 GB RAM and an in-house designed Google Tensor Titan M2 Co-processor with stereo speakers facility. These specifications are sufficient for a choosy gamer. The most premium looking and feeling Google Pixel 6 Pro throws excellent image and video quality.
As a gamer, you can expect to get great results in improved low light performance. Google's own new chip works for hardware optimisation and better performance also assisted by AI. This makes Google Pixel 6 Pro among one of the most stylish phones of the time. With multi-tasking of video and games, the battery lasts for about 6 hours. Software optimisation made it a real solid performer. The large and gorgeous display makes it a good buy for gaming..!
8. Xiaomi Black Shark 5 Pro
Specs
Details
Brand
Xiaomi
CPU
Snapdragon 8 Gen 1
RAM
2 variants: 8 GB and 12 GB
Storage
3 variants: 128 GB, 256 GB and 512 GB
Rear camera
Wide: 108 MP , f/1.8
Ultrawide: 13 MP f/2.4
Telephoto: 5 MP, f/3.4
Front camera
16 MP (wide)
Battery
Li-Po 4650 mAh
Weight
220g
Screen size
6.67 inches
Display
OLED, 144Hz
VIEW TODAY'S BEST PRICE
Key features of Xiaomi Black Shark 5 Pro
Super fast 120W charging
Supports HDR10+ on 144Hz OLED display
Physical shoulder triggers
Outstanding gaming performance
Some drawbacks to consider
No reverse or wireless charging support
Lack of a headphone jack
Non-expandable memory
Stronger performance and lower battery consumption is the chief essential feature that adds the Xiaomi Black Shark 5 Pro to the list of 10 best gaming phones. It's a 5G smartphone with 12 GB RAM and 256 GB memory that supports heavy 120W fast charging. Additionally, the phone has the latest Snapdragon 8 Gen. 1 Cortex X-2 SuperCore processor. Black Shark 5 Pro can deliver an ultra-smooth and colourful visual experience in any game or day-to-day application due to the 144 Hz E-sport 6.7'' flexible OLED screen.
As specially designed for gaming, the phone has the TouchControl Master technology that minimises the touch latency and brings the perfect touch response in every game you play. 4650 mAh power optimises the game performance impressively without worrying. GameEngline Performance avails AI process monitoring and thermal control impressively improves the app launch and loading rate with stability.
9. Samsung Galaxy Z Fold 3
Specs
Details
Brand
Samsung
CPU
Qualcomm Snapdragon 888 5G
RAM
12 GB
Storage
2 variants: 256 GB and 512 GB
Rear camera
Wide: 12 MP , f/1.8
Ultrawide: 12 MP f/2.2
Telephoto: 12 MP, f/2.4
Front camera
4 MP, f/1.8
Battery
Li-Po 4400 mAh
Weight
271g
Screen size
7.6 inches
Display
Foldable Dynamic AMOLED, 120Hz
VIEW TODAY'S BEST PRICE
Key features of Samsung Galaxy Z Fold 3
Dual 120Hz displays
Foldable screen
Large size display
Good for multitasking
IPX8 rating for water resistance
Some drawbacks to consider
Front camera is average
No charger in the packaging box
No external memory slot
Unfold your gaming potential with the cutting-edge Samsung Galaxy Z Fold 3 5G-enabled phone! It includes everything you would want at a premium price. Samsung reveals a massive landscape foldable screen on which you can play a video or your favourite game. It's the thinnest and pocket-friendly portable gamestation you take away. The 7.6'' AMOLED Infinity Flex Display looks like magic. 120 Hz refresh rate gives you viewing and gaming very smooth. The 5nm processor keeps you always in the game..!
The 4400 mAh typical battery lasts for a day. It also supports fast wireless charging. This mini-tablet sized smartphone has a much bigger gaming ambition than other phones. Not only in gaming but this phone will work for you on many daily errands also. It has 12 GB RAM and up to 512 GB internal memory. Stereo speakers sound adds interest to gaming. All revolutionary experience in gaming in on your way in the form of Samsung Galaxy Z Fold 3..!
10. Nubia REDMAGIC 7
Specs
Details
Brand
REDMAGIC
CPU
Qualcomm Snapdragon 8 Gen 1
RAM
12 GB
Storage
128 GB
Rear camera
Wide: 64 MP , f/1.8
Ultrawide: 8 MP f/2.0
Macro: 2 MP, f/2.4
Front camera
8 MP, f/2.0
Battery
Li-Po 4500 mAh
Weight
215g
Screen size
6.8 inches
Display
AMOLED, 165Hz
VIEW TODAY'S BEST PRICE
Key features of Nubia Red Magic 7
Fast 165Hz OLED panel
Impressive cooling mechanism
Pressure-sensitive shoulder triggers
Gaming-optimised performance
Some drawbacks to consider
Heavy and bulky
Mediocre camera
Little pricey
The one and only most powerful and the fastest gaming phone in the world is being unveiled in the following lines i.e. ZTE's Nubia REDMAGIC 7..! It has a Snapdragon 888 Gen 1 processor and 16 GB RAM with ultimate graphics performance. The phone includes everything for gamers.
We would like you to know that Nubia REDMAGIC 7 has an in-built turbo fan that makes the phone cooler, efficient and effective. Other phones' performance lowers if they get heated, but REDMAGIC 7 doesn't break a sweat when you might be playing for hours. Even the iPhone 13 Max is slower than Nubia REDMAGIC in terms of gaming efficiency.
Nubia REDMAGIC 7 has a refresh rate of 165 Hz. The smartphone also supports 4D vibration in games. New Snapdragon chip, faster RAM, improved cooling system and hardware technology boosting & stabilizing the frame rate add perks to the features. You also have a whole gaming plug-in library worth exploring extra addons in the game. The 5050 mAh battery for the 6.8 inches screen is still average but performs best accordingly for this gaming phone.
Things to consider when buying a gaming phone
It can get confusing to find the right device when you have a wide variety of options to choose from. Below we have discussed some important factors that you must consider before you buy a gaming phone. Find out what key specs will work best for you according to your gaming needs and budget.
Processor
The processor is one of the most important aspects that determine the performance of the device. Gaming requires the phone to go through a lot of processing in the background. If you do not choose a good processor, you are going to face lagging issues, app crashing, overheating and other similar problems.
There is a wide range of options available when it comes to the processor. You have to choose the fastest and latest one. Two of the most popular processor manufacturers for mobile phones are Qualcomm and MediaTek.
Qualcomm offers the Snapdragon series which is considered one of the fastest mobile processors. Smartphones powered with Snapdragon 800 series are found to perform exceptionally well for gaming. You can also go for a lower processor from the preceding Snapdragon 700 series according to your budget.
On the other hand, we have MediaTek company which offers both mid-range and high-end chipsets for gaming and other tasks. We will recommend you to choose a higher-end MediaTek processor like the Dimensity 1200 or above. If we talk about Apple, they have their own chipsets on iPhone and iPad. The latest iPhone 13 series has an Apple A15 Bionic chipset that performs extremely well when it comes to gaming performance.
RAM
RAM (short for Random Accessor Memory) is the storage where all the cache and temporary data of your operating system and running applications is stored. The main purpose of the RAM is to provide easy accessibility to the frequently used data so that the processor does not have to go through the same processing again that was already done previously. Higher RAM will provide good performance. Get at least 8 GB RAM or more for effective gaming.
Display and resolution
For a good gaming experience, you must have a good quality display on your phone. There has been a lot of advancement in display technology. You can find different types of screen panels in today's smartphones such as OLED, AMOLED, LCD, Retina, IPS, and a few others. OLED and AMOLED are the best displays that offer higher brightness and more vivid colors. Apple's iPhones have Super Retina display that also uses OLED technology.
Apart from the display technology, screen resolution is equally important. 1080p is the standard resolution but you can go for higher like 1440p if you need more pixels for clarity. Another important thing that you need to consider is the display refresh rates. This determines how fast the frames of your screen change per second. 90Hz or 120Hz is considered good enough in this case.
Battery capacity
There is no doubt in the fact that gaming consumes a lot of battery life. Considering battery capacity is very important when choosing a gaming phone. You would not want to use a phone whose battery suddenly runs out during gaming. A 4500mAh battery is considered fine but you should go for more higher mAh if possible. A larger capacity battery will help you keep all your focus on gaming without worrying about the battery percentage.
Fast charging support
As much as the capacity of the battery is important, it is also important to have fast charging support in your phone. Nobody likes to wait for long hours to get their phone fully charged. If you are a gamer, you will be looking for a phone that charges at blazing speed.
Nowadays, most high-end gaming phones come up with fast charging support that charges the battery within no time. The charging speed of the phone depends on the watt capacity of the charger. A phone that supports an 18W charger or above is enough to provide good charging speed.
Cooling system
Playing high-end games for an extended period puts a lot of stress on the processor, battery and other hardware components and this can cause your phone to overheat. For this reason, you should have a good cooling mechanism on your device so that your gaming experience does not get interrupted due to overheating problem.
Most modern smartphones have come up with different solutions to handle heavy workloads while keeping the temperature of the device at normal. Some advanced phones that are specially designed for the purpose of gaming (Asus Rog, for example), have added a clip-on fan system to their device that provides additional cooling to the CPU. While it's not necessary to have this clip-on fan system, you can also add it as a third-party accessory if needed.
Overheating is a very big issue that most gamers face on an everyday basis. It doesn't matter how much latest processor or larger RAM you have, any device can get hot under heavy workloads and stressful conditions. So it is very important to consider the cooling performance of the phone. Choose a device that provides an efficient cooling mechanism.
Shoulder buttons
With such a small screen size on a mobile phone, it is sometimes really hard to play games that require you to engage multiple fingers at once like Call of Duty or PubG. A few milliseconds delay in your tap can make you lose the game. To overcome this problem, some gaming phones have introduced shoulder buttons like you would have seen on the dedicated gaming controllers such as on PlayStation or XBox. These shoulder buttons aim to provide you better gaming experience. If you are into pro-level gaming, you should definitely go for a gaming phone that offers shoulder triggers.
Gaming-optimised software
A new term called gaming mode is being marketed by smartphone manufacturers in the mobile gaming industry. Gaming mode is a software-based system configuration that helps you to optimise the device performance to improve your gaming experience. It dedicates most of your system resources to the game you're playing while keeping all the background processes on hold. Moreover, it will also keep you away from distraction by blocking annoying pop-ups, messages and notifications. If a smartphone offers gaming mode, it is a plus point for you.
Hands-on experience
Hands-on experience is also important to know how a particular phone feels in usage. Is it comfortable enough? Once you start playing the game, nobody knows when you're going to stop using your phone. It can even take up to several hours. This much long usage can cause pain in your hands and fingers. So make sure that the phone is comfortable and lightweight. Consider the weight, thickness, touch smoothness, bezels size and other factors.
Storage
Internal storage is yet another factor that you should consider when buying a gaming phone. If you are going to install multiple games on your phone and store other data as well such as your photos and videos, then you will need at least 64 GB of storage. We will recommend you to go for as much higher as possible. The more the storage the better.
Gaming apps can take up to several GBs of storage in the installation alone. Over time, your phone will also accumulate cached data and some other files. So you should have enough free space on your device so that games and other apps can run smoothly and you still don't run out of storage.
Frequently asked questions
Which processor is best for gaming on mobile?
Snapdragon 888 is one of the fastest processors which is an 8-core chipset that uses 5-nanometer process technology. If you are considering a MediaTek processor, then the Dimensity 1200 or above is a great option. As for the iOS device, the latest Apple A15 Bionic is the most powerful processor that iPhone has ever got till date.
What is the best RAM for gaming phones?
6 GB is the recommended amount of RAM. It can run any kind of game on your phone smoothly. You can opt for a higher one if your budget allows. 8 GB or above will be more better. It can result in faster performance and a better gaming experience. You can do multitasking without worrying about lags and glitches.
Is 4 GB RAM enough for a gaming phone?
4 GB is considered the minimum requirement for gaming phones. It is sufficient for normal usage, however, if you want to play games with extreme graphics and use multiple applications at once, then you will require more RAM. It is important to note that a higher RAM should be complimented with a powerful processor to provide the best results.
How much GHz is good for gaming on mobile?
GHz (an acronym for gigahertz) represents the clock speed of the processor. This gives you an idea about the performance of any device. The clock speed of 3.5 GHz to 4.0 GHz is considered ideal for gaming purposes. The more GHz value the better.
How much mAh battery is best for gaming phones?
For a moderate level of usage, a battery capacity close to 4500mAh will do just fine. If you want to do uninterrupted gaming for several hours, you will need more juice in your phone battery to last longer. 5000mAh battery can provide you 8 hours of continuous usage approximately. Some smartphones offer 6000mAh and even higher battery capacity.
Is iPhone or Android better for gaming?
iPhone is considered better than Android when it comes to gaming. However, Android has access to a wide variety of games, some of which might not be available for iOS users. If we keep the tweaks and customisation in mind, then Android is undoubtedly a better option. Android can help you install modded games without rooting while this isn't possible on iOS unless you jailbreak your iPhone. Customisation is a major limitation on iOS that restricts you from making game tweaks.
Conclusion
Through this choice-assisting article, we have discussed 10 best gaming phones ranking from pocket-friendly phones to the robust powerhouses. The topmost chief gaming models of the various brands described in the article will facilitate you to choose your own beast. Not only your gaming needs but the daily usage can also be revolutionized with these smartphones. Gaming on mobiles is the fastest growing interest of the choosy gamers in this rat race era. If you are searching for the best gaming smartphones on the internet, then this article will surely help you to choose your best gaming workstation. Let's live the gaming moments with ardour!