If you use the Internet, then you must have heard about a name called DuckDuckGo at some point. If you do not know what DuckDuckGo is, how it is better than Google, how you can use it, what are its pros and cons and you have other similar questions in your head, then this article is for you where we will give you complete information about DuckDuckGo.
As you may already know, Google steal all your personal information, track your activities on the Internet and then often sell it advertisers and third-parties to make their profit. There is where DuckDuckGo step in to protect your online privacy. If you are concerned about your online privacy and data security then this article can be very beneficial for you. So let's get to know what is DuckDuckGo in detail!
What is DuckDuckGo actually?
DuckDuckGo is a web search engine just like Google. It is simply a website where you can find things and search the Internet. There are many such search engines in the online space among which Google, Bing, Yahoo, and Yandex are very popular.
Most of the people in India use Google search engine. Along with Google, Bing is used more in America and Europe. The same Yandex search engine is used in Russia. Due to the ban on Google in China, Chinese people use their own Baidu search engine.
Like all these search engines, DuckDuckGo is also a search engine. Although it is not as popular as Google, still millions of people use it in western countries. Privacy is the main reason for its increasing popularity. Due to this particular reason, now many internet users in India are using DuckDuckGo. Now let us know a little about its history.
History of DuckDuckGo
DuckDuckGo was founded by Gabriel Winberg in 2008. About a decade ago, this search engine was established successfully. DuckDuckGo was named after the children's cartoon TV show DuckDuckGoose. Till 2011, DuckDuckGo was not getting any funding. Gabriel Winberg continued the website with his own money which was a difficult task. Later in October 2011, an American company named Union Square Venture showed interest in DuckDuckGo and invested in it.
This investment by Union Company proved to be a lifeblood for DuckDuckGo. After getting the investment, Gabriel started expanding the service. Gabriel's hard work made DuckDuckGo a success. In the year 2012, 1.5 million people started searching on DuckDuckGo every day. The company made a good profit of 1,15,000 USD in this period. The visitors of DuckDuckGo kept increasing exponentially over these years.
On September 18, 2014, the Apple company named DuckDuckGo as an optional search engine in its browser Safari. Followed by that, Mozilla Firefox also added DuckDuckGo as an optional search engine in its browser. On 30 May 2016, the Tor company declared DuckDuckGo as the default browser in its Tor browser which is popular for accessing the dark and deep web.
The popularity of DuckDuckGo increased day by day. People started considering DuckDuckGo more secure than Google. For this reason, there are more than 30 million active users on DuckDuckGo every day in today's date. Although, this is very less than compared to the user base of the tech giant Google but the numbers are increasing at exponential rate.
Why do people prefer DuckDuckGo over Google?
It is very difficult to use the Internet without a search engine. A search engine is basically a tool that collects all kinds of information on the Internet. Later this search engine delivers information to the users who searches for their queries. It will show you the results of relevant web pages and websites based on their ranking factor.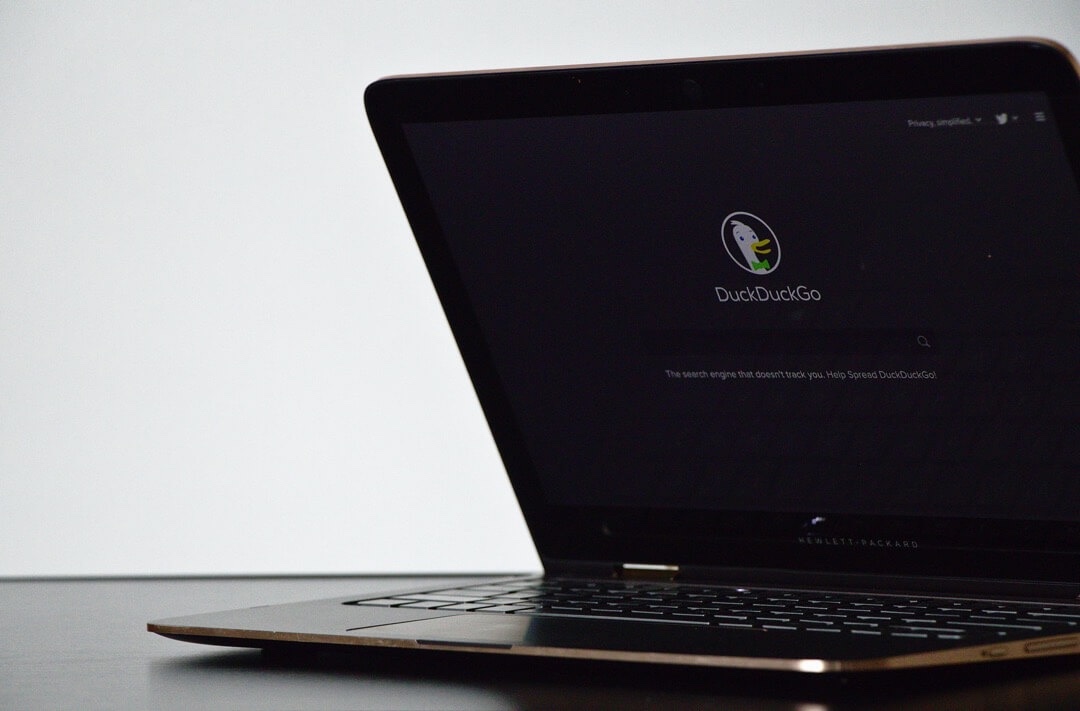 The search engine is nothing less than a blessing for the Internet user. But many times these search engines inadvertently cause harm to their users and compromise with their privacy. Search engines collect personal data of their users and use it for their own benefit by selling it to third-parties and using it for advertisement purpose to show interest-based ads.
For example, whenever we search for something on the Google search engine, it saves that information on its server. This makes it easier for Google to advertise. Whenever you will come across websites and apps that uses Google Ads, you will see the ads based on your interest.
Along with the search queries and search history, Google also has our personal details. Google's algorithm works in such a way that it has all our possible information like our name, address, mobile number, our profession, what we eat, what language we speak, what clothes we wear, our likes, dislikes, interests and all other things.
So basically your online privacy is at stake when you using search engines like Google. Your personal information is shared with third-parties and used for advertising and various other benefits. This is the main reason why people don't like Google.
DuckDuckGo vs Google: What is the difference?
Now if we talk about DuckDuckGo, the way it works is totally different from the other search engines. It doesn't record any of your personal information and search history. You can browse the Internet anonymously without worrying about your online privacy.
The real reason behind the growing popularity of DuckDuckGo is its privacy feature. On the other hand, Google is tracking you all the time. Google knows what your name is, what work you do, where you live, what you are looking for on the Internet, what you are searching, what you are buying, etc.
Using Google is a threat to your privacy. If it doesn't matter to you, that's a different matter. But many people are concerned about their online privacy and they take it very seriously. They do not want anyone to keep an eye on them every time. That's why many people in Europe and America do not use Google.
DuckDuckGo does not collect any of your private data. It does not ask you for your location, track IP address and monitor search history. So basically, you get complete privacy while browsing the Internet through DuckDuckGo. You can search everything you like without anyone tracking you in the background.
How to use DuckDuckGo?
If you know how to use Google, then you will not have any problem using DuckDuckGo. It is very easy to use. You can visit the official website at duckduckgo.com by using any web browser on your smartphone or PC such as Google Chrome, Mozilla Firefox, Opera, etc.
If you use an Android smartphone, then you can also install the official browser application of DuckDuckGo from the Google Play Store. So far, this app has been downloaded by more than one and a half million people. The app gives your more user-friendly experience.
If you use Apple device, then you can use DuckDuckGo with the help of Safari browser. To set DuckDuckGo as your default search engine, go to Settings > Safari > Search Engine and then choose DuckDuckGo. You can also download DuckDuckGo's browser application from the App Store on your iOS device.
On computer, you can use DuckDuckGo with the help of website, application, or extension. Searching your queries on DuckDuckGo is pretty simple. You will see a big search box on your screen where you have to enter your keywords. Simply press the enter or search button and you will see the results based on your query.
Advantages of DuckDuckGo
The biggest advantage of using this search engine is online privacy. DuckDuckGo maintains your privacy in every way.
DuckDuckGo does not monitor any user information and record search history.
DuckDuckGo does not discriminate in any content and shows unbiased results.
DuckDuckGo is faster than Google. It does not take much time while redirecting.
DuckDuckGo apparently does not run like Google and other search engines.
No ads targeting based on your previous searches and personal information.
Disadvantages of DuckDuckGo
DuckDuckGo's algorithm is very weak compared to other popular search engines. It may not provide you search results as good as Google.
The browsing experience on DuckDuckGo is not up to the mark but it is improving day by day.
DuckDuckGo simply compiles the information from different sources and delivers it to you. The ranking factor is weak in this search engine.
DuckDuckGo has limited amount of data and search results as compared to Google.
The protection from viruses, malware, ransomware, and other internet dangers is all in your hands.
General FAQs
Is DuckDuckGo better than Google?
DuckDuckGo is undoubtedly the best way to browse the Internet when it comes to online privacy. However, it doesn't provide you search results as good as Google. DuckDuckGo is still growing and getting better with each passing year.
Is DuckDuckGo safe to use?
Yes. It is absolutely safe to use DuckDuckGo as your default search engine. However, you have to be aware of phishing websites, viruses, malware, and other online threats. After all, your privacy and safety is in your own hands. Always make sure that the website you are redirecting to from DuckDuckGo is safe.
Is DuckDuckGo owned by Google?
The answer is no. Google is not the owner of DuckDuckGo. It is not related to Google or any of its companies in any way. These are two different search engines owned and operated by different companies.
Conclusion
We hope you have got every information about DuckDuckGo after reading this article. You should definitely try out this search engine and if you find it suitable, you can keep as it your default by ditching Google. Let us what you think about DuckDuckGo search engine. Are you really concerned about your online privacy or are you okay to share your personal information and search history with search engines? We would love to hear your thoughts on this. Don't forget to share your feedback in the comments below.