Android is the most popular and widely-used mobile operating system which is developed by Google. Most of the smartphones and tablets that you see in the market today are based on Android OS apart from the iPhone which has Apple's iOS operating system. Android is loaded with so many features that you can do almost anything on your smartphone that is possible on PC.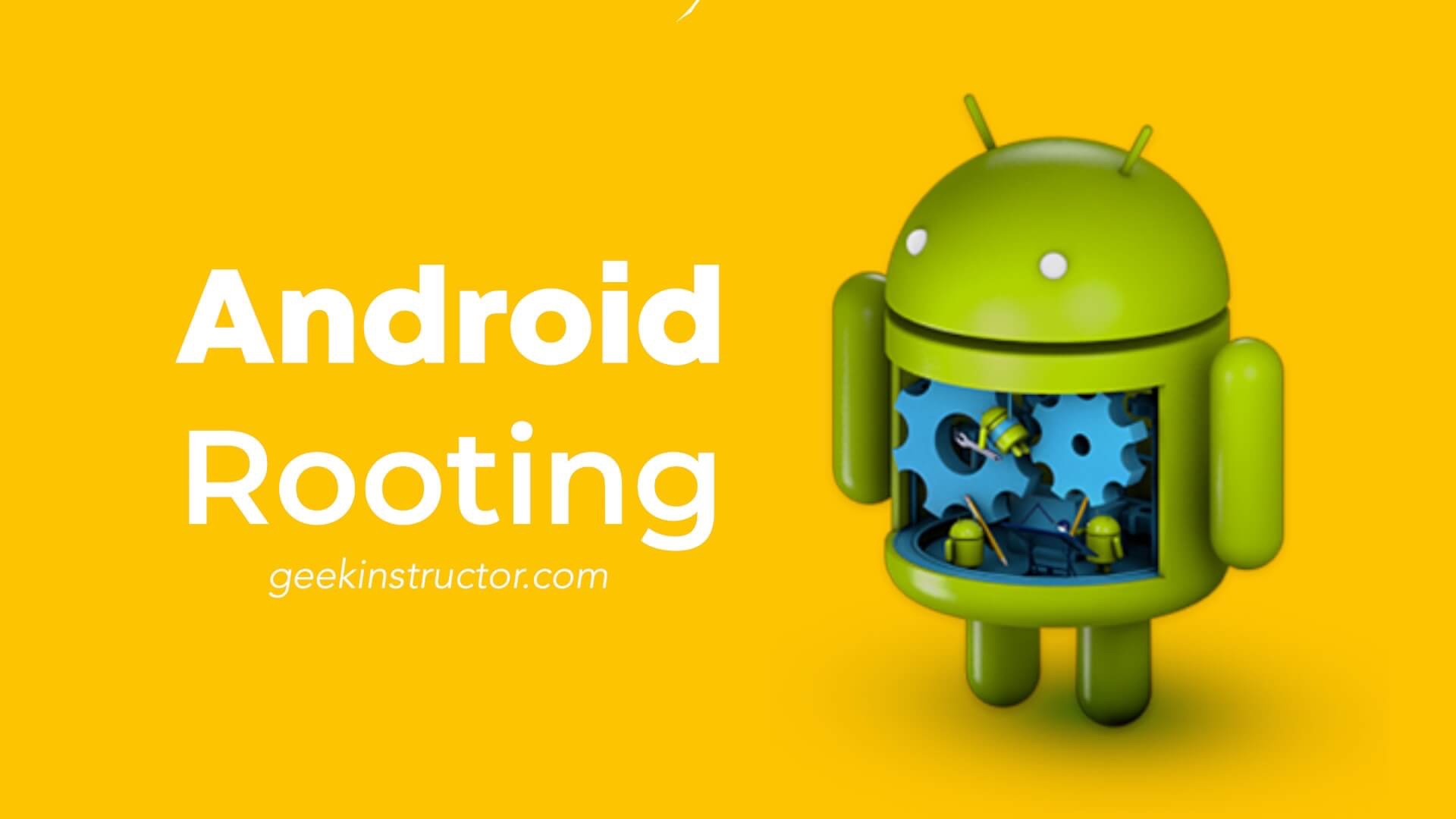 You have probably heard a term called rooting while discussing about Android. Did you know what does rooting means? What are its benefits and disadvantages? How you can root your Android phone? If you have such questions in your mind and you are curious to know their answers, then you are at the right place. Here we will discuss everything about Android rooting. Now without further ado, let's get started!
What is Android rooting?
The good thing about Android is that you can customise it to any limits but some features are restricted on Android due to security and privacy reasons. You can break this security layer and access these advanced features on Android by rooting your device.
So in simple terms, rooting is basically a process that unlocks the Android system to its full potential and makes you a super user with advanced administrator privileges so you customise your phone anyway you want.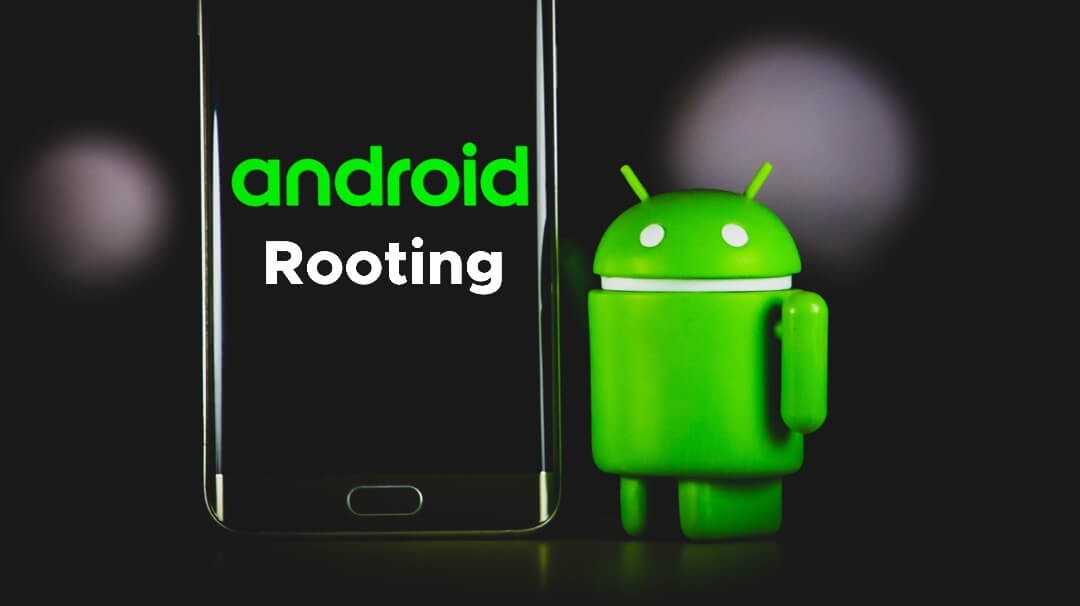 Let's explain Android rooting with some examples. Most of the Android phones do not allow you to record phone calls due to privacy rules and regulations. Similarly, you can't use custom fonts on Android and record internal audio while screen recording. When you root your device, you will be able to do these kinds of restricted things with ease.
Rooting has equal amount of disadvantages as it has benefits. To get the benefits of rooting, you have pay with your device security. There is a reason why Android has restricted you to use certain features and if you bypass that restriction, you are definitely going to face some issues on your phone. Read on to find out more about the benefits and disadvantages of Android rooting.
Benefits of rooting your Android phone
#1 Delete pre-installed apps
You can get rid of bloatware by rooting your Android device. A lot of apps comes pre-installed in our smartphone from the Android system and manufacturer side. These apps can't be uninstalled directly like normal apps. They take unnecessary space, eat your RAM memory in the background and slow down your phone. Although, you can disable and hide these apps from the home screen but they will still be there on your phone. As rooting gives you administrator privileges, you will be able to remove these pre-installed apps completely.
#2 Install incompatible apps
Some apps need root access to work on your device as they are not compatible with the default Android system due to restricted permissions. While there are some older apps that do not work in newer Android versions. You can also run those incompatible apps with the help of rooting and get the benefits of extra features they provide. Some apps may not run completely but they do work to some extent.
#3 Custom ROMs
With the help of custom ROMs, you can give a completely new look and feel to the user interface of your Android phone. You will be able to customise things which aren't possible with the normal Android system such as changing app icons, customising notification panel, changing colour, font and many such elements. There are various custom ROMs available which offers unique features and improvements to the default Android UI.
#4 Overclocking and underclocking
If your Android phone is rooted then you can hamper its performance by overclocking and underclocking it with the help of applications. Overclocking allows you to improve the performance of your processor by using it to its full potential. You can speed up your slow phone by overclocking, however, the drawback is that it will consume more battery life.
Underclocking is just the opposite of overclocking where we lower down the performance and use only necessary resources. This can be helpful in a number ways. For example, you can save the battery life of your phone, reduce overheating problem, increase stability, increase the lifespan of hardwares, and much more.
#5 Full backups
You can take full device backup of your Android phone including the system and applications along with their data. There is an application which comes by the name Titanium Backup. With the help of this application, you will be able to backup all your data including the photos and videos. If suppose that there is some problem in your phone or you format the device, then you will be able to restore it again from the backup.
Disadvantages of Android rooting
#1 Rooting can damage your phone
If your rooting technique does not work properly, then your phone may not boot anymore and stuck on the Android logo forever. This means that your phone may be completely damaged. You should try rooting only if you can risk losing your phone. Also you should do proper research before start
#2 Rooting voids the warranty
Every smartphone comes with a one-year warranty. Rooting your phone does void your warranty which means that if you face any hardware or software issues in the future, you won't be able to repair your phone from the manufacturer's service centre. But the good thing is that you can unroot your phone and this will again reapply the warrant as the service center will never be able to know that your phone was rooted earlier.
#3 Update issues
You can also have software update issue on your Android phone. A rooted device may not be able to perform automatic software updates. Rooting modifies your Android system and this can cause issues while updating your smartphone to the new Android versions. Although you can unroot your device and then try to update it but sometimes this also doesn't work. In such cases, you may have to format your phone and do a clean reinstallation from the scratch.
#4 Security risks
There are some security risks involved in Android rooting. Your phone will be vulnerable to viruses and malware. Some rooting apps are malicious which can steal your personal data in the background without even letting you know. You are also inviting hackers to hack your device. Make sure to check out our guide on how to scan and remove virus from your Android phone.
#5 Some apps won't work
The biggest disadvantage of rooting your Android phone is that you won't be able to use some apps which keep security as their foremost priority. For example, UPI payment and bank apps like Google Pay, BHIM, PhonePe, Paytm etc., will show you an error message. You will be restricted to make payment transactions due to security reasons.
How to root your Android phone
We can root our Android phone in two ways. The first method is by using the computer and second one is by using an application like King Root. Of these two methods, rooting an Android phone with an app is more easier and anyone can do it. Here are the steps you need to follow –
First of all you have to download the latest version of King Root. This app isn't available on Play Store so you have download it from its official website.
If you have never installed any app from the Internet before then you have to allow unknown sources permission on your phone which allows you to install apps from unauthentic sources other than the Play Store. This can be done from Settings > Security > Device Administration > Unknown Sources.
Simply open the download APK file of King Root app and install it on your Android phone.
Once the installing is finished, open the King Root and you will see the status of "Root access is unavailable". Click on the Try to Root button and this will start the rooting process.
Wait for some time until the process finishes and then you will see the big green tick with a message saying Root successfully. That's it. You have rooted your Android phone.
How to check if an Android phone is rooted or not
You must have this question in your mind that how you can find out if an Android phone is rooted or not. Well, if you have bought a new smartphone then it must be non-rooted. Manufacturers don't provide your smartphone with root access. You have to root the device yourself.
If you are planning to buy a second-hand phone or normally want to check if someone has rooted their device, then you can use an application called Root Checker. This app is available on Google Play Store for free. Using this application, you can know about the root status of any Android phone.
If the phone is rooted, the app will show you a green colour status that says root access is properly installed. On the other hand, if the phone is having original Android system and it is not rooted, you will see a red colour status saying root access is not properly installed.
General FAQs
Is is safe to root your Android phone?
There is no fixed answer to this question. It all depends on how the rooting process goes. If everything goes fine, you will definitely get successfully in rooting your Android device. However, sometimes you may get stuck and this can damage your phone as well. The success ratio is comparatively high than the possibility of getting stuck.
Should you root your Android phone?
It depends on your choice. If you want to get new features which you don't have access to in the stock Android system then you can definitely root your phone, otherwise it is not necessary. Before coming to any conclusion, you should keep all the pros and cons of Android rooting in your mind that we have shared in this article.
What is the rooting of the iPhone called in iOS?
Like Android, you can also root an iPhone which breaks the iOS system and unlock it to its full potential. Rooting of the iPhone is given a different term in iOS and it is called Jailbreaking.
Does Android rooting void my device's warranty?
Yes, rooting Android voids the warranty of your device. Rooting your phone means that you are using the product in a way that is not prescribed by the manufacturer. So, in that case, you cannot get your mobile replaced under warranty.
Can you root your Android phone for free?
Yes, it is absolutely free to do Android rooting. King Root app doesn't charge you any money to root your device. However, there are some paid applications also available on the Internet but we recommend you to stick to the free options only.
Can you unroot your Android phone?
Yes, it is possible to unroot your device and restore it back to its default state. So feel to try Android rooting. There is various ways you can go back such as by using unrooting application like SuperSU, installing the stock firmware, and other methods.
What are root apps on Android?
Android root apps are programs that give you complete control over your phone. With these applications, you can overclock/underclock your processor, save battery life, customise your UI, block ads and do other things. Many such programs enable you to access important files which are usually hidden in your phone.
Bottom line
So that's pretty much everything you need to know about Android rooting. We hope you find this article informative and learned something new today. Do you think rooting your Android phone is a good idea? What are your thoughts on its advantages and disadvantages? Let us know your views in the comments below. If you any questions in your mind, feel free to share them as well. You can also check out other useful Android related guides and tutorials on our website.