Do you know what is the difference between Android and iPhone? How different are the two smartphones from each other in terms of features, price, camera, customisation, security user interface and other aspects? Discussion between Android and iPhone is always a hot topic as both these smartphones are no less than each other.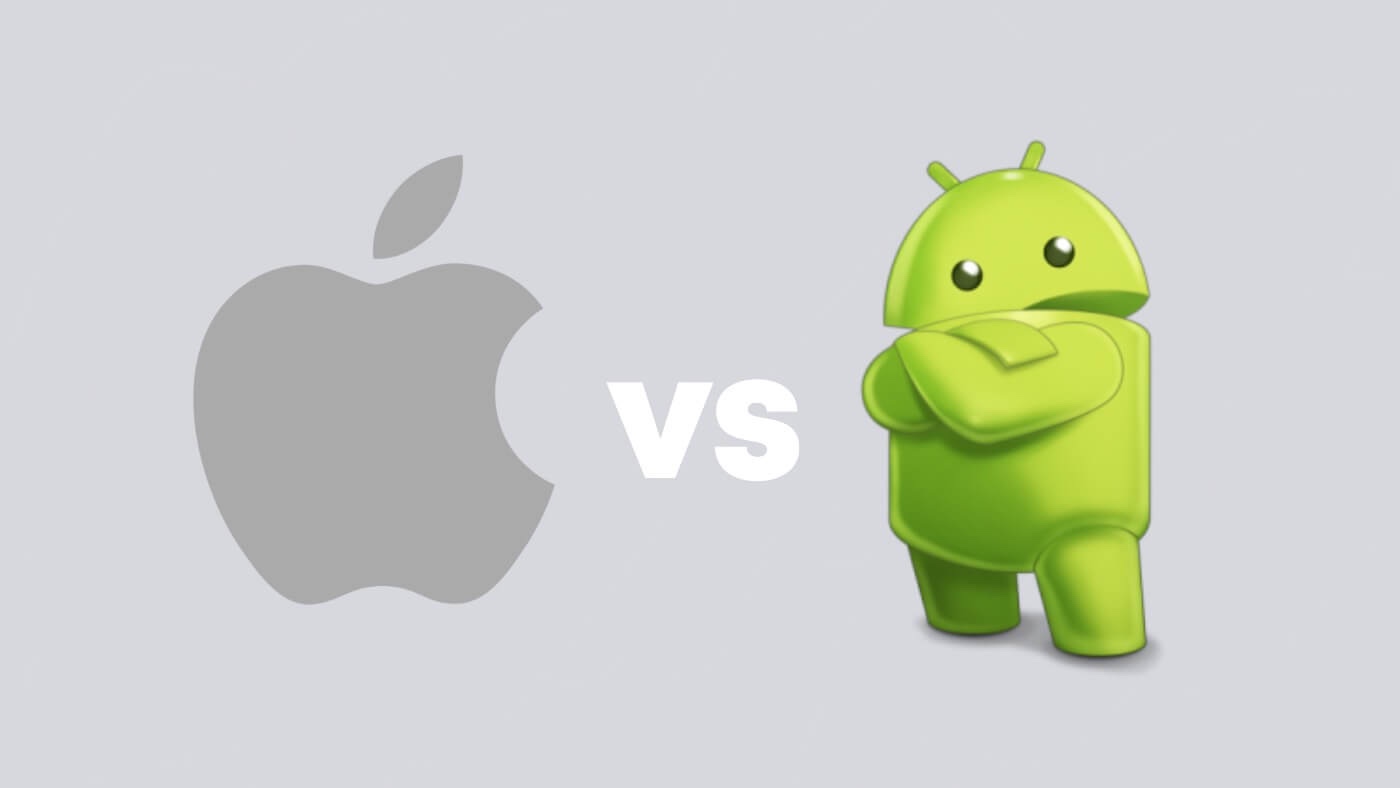 Whenever we buy any product, we must compare it with others so that we make the right choice and get the best quality product at reasonable price. In the same way, while buying a new smartphone, we should check different brands and models which fits in our budget and then compare them to decide the final smartphone we want to purchase.
But before buying a smartphone, the question arises in everyone's mind that after all which smartphone is the best iPhone or Android? If you are already an Android user and you are planning to switch to iOS or vice-versa, you might be little worried about whether the new smartphone will be able to live up to your expectations.
In this article, we are going to compare the features on both these smartphones one-by-one and tell you in which cases an iPhone is better than an Android phone and in which cases an Android phone is better than an iPhone. By the end of this article, you will be able to decide which smartphone is best choice for you.
Now without further ado, let's get the comparison started!
Customisation – Android vs iPhone
When it comes to customisation, Android gives you a hell lot of features to personalise the user interface of your device whichever way you want. You can install widgets in your phone, change its theme, change wallpaper, move icons from one place to another, change lock screen, etc.
Apart from the built-in features, you can also use third-party launcher apps which can completely change the look and feel on your user interface. But only a few of these things can be done in the iPhone like changing the wallpaper, moving the icons around, etc. Third-party apps also have limited access to personalise the UI on iOS.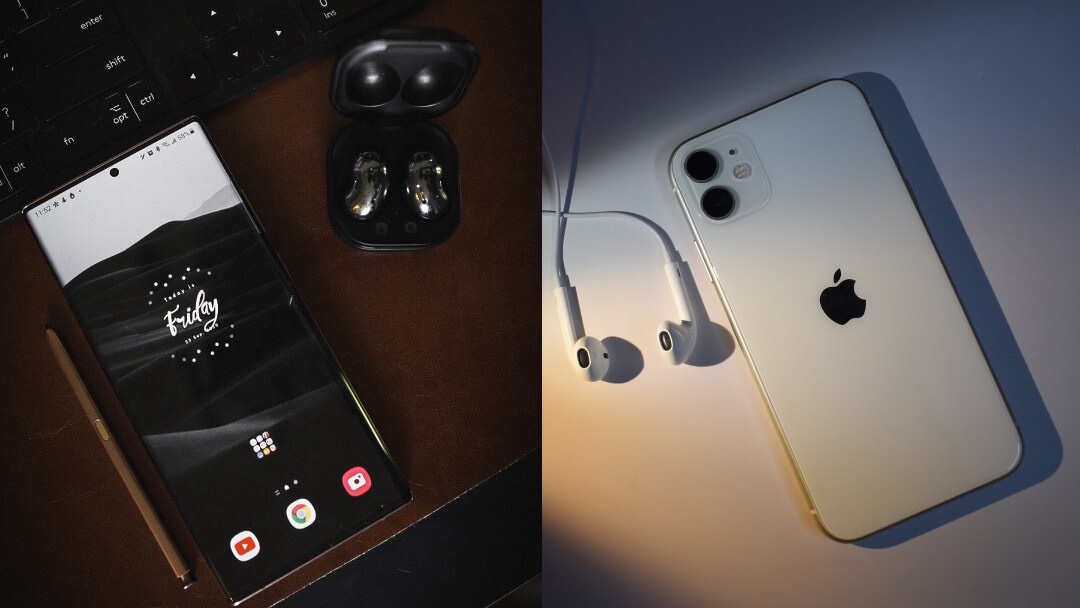 We can't customise the iPhone like an Android phone at all. It wouldn't be wrong to say that Android is better when you want to get full control over customisation from a bigger perspective. Apart from that, you can also root your Android device to run it on any software version of your choice and extend the scope of customisation.
Rooting is the Android equivalent of jailbreaking on iPhone. It unlocks the operating system so you can install unapproved apps, replace the firmware, overclock (or underclock) the processor and customise anything as per your choice. However, rooting and jailbreaking will compromise with the security of your device and also void the warranty.
Winner in customisation: Android
File Sharing – Android vs iPhone
Talking about file sharing, we can share files from Android both externally and internally, it is very easy and universal. There are various file-sharing apps available for Android which can help you share files with other phone and computer. Apart from that, you can also use Bluetooth and online services like Google Drive.
If we talk about iPhone, there is an AirDrop facility available which can transfer files between iOS devices real quick. But the drawback here is that AirDrop only works with Apple devices and not with Android and Windows PC. So it become little inconvenient on iPhone when you want to share something to non-iOS device.
Winner in file sharing: Android
Multitasking – Android vs iPhone
Multitasking means doing more than one task simultaneously. For example, sometimes you want to listen to songs and browse the Internet while doing some other work at the same time. When it comes to multi-tasking, Android has something called pop-up window and split screen features which allows you to use two or more apps simultaneously.
iPhone, on the other hand, doesn't have any such feature but the way it works is way better than Android. For example, you can switch between apps easily by simply dragging the screen left or right from the bottom. The response time and performance is very fast on iPhone as compared to Android. You can use multiple apps at the same time without lagging issues.
Winner in multi-tasking: iPhone
Security – Android vs iPhone
iPhone is known for its security and there is no doubt in this fact. Apple takes security as their foremost priority. With the Find My app, you can find the location of your iPhone when it is lost or stolen and even when it has been switched off. The third-party apps on iPhone has restricted access and they can't steal your personal data without your consent.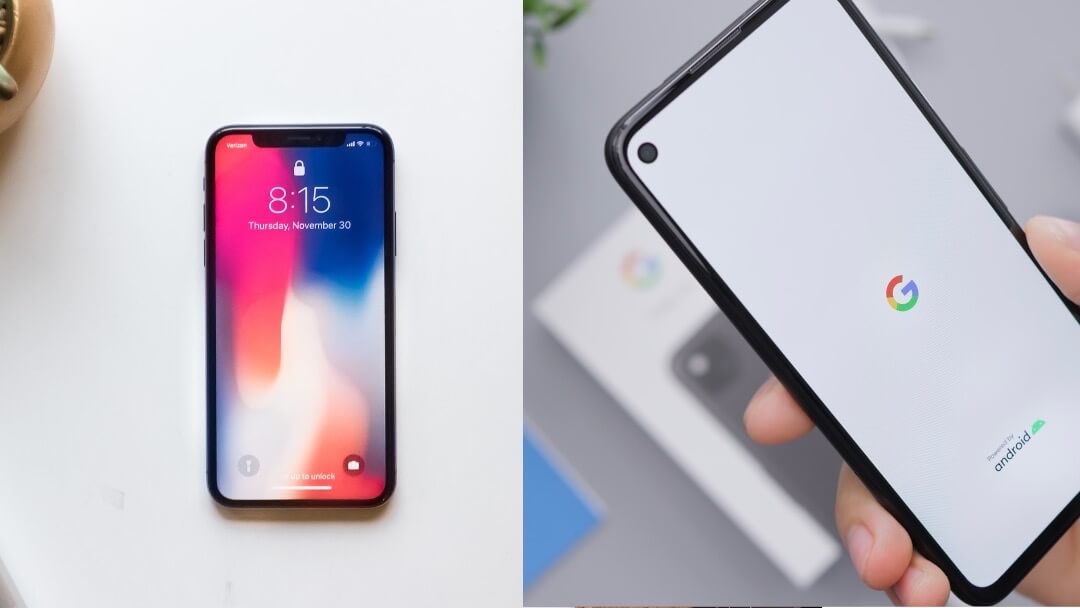 Android, on the other hand, has little bad reputation when the device security is concerned. As Android has open-source OS, this makes it easier for hackers to find security flaws in the system. Although most third-party apps are secure on Android but some that you download from unknown sources can steal your data anonymously, slow down your phone, and take administrative privileges to break into your security.
Winner in security: iPhone
Designs – Android vs iPhone
In Android phones, you get to see many different designs in different colours, but the designs of all iPhone models look the same except few changes. Inspite of that, most people believe that the look of iPhone is better than Android smartphones. They look more classy and adds an extra star to your personality. This is also because of the status symbol and brand value added to iPhones. What do you think about this? Let us know in the comments below!
Winner in design: Tie
Camera quality – Android vs iPhone
Talking about the cameras of both smartphones, Android cannot win over iPhone because the camera quality in iPhone is exceptionally good. Android phones may have a 16MP camera but it cannot match with the quality of 12MP iPhone camera.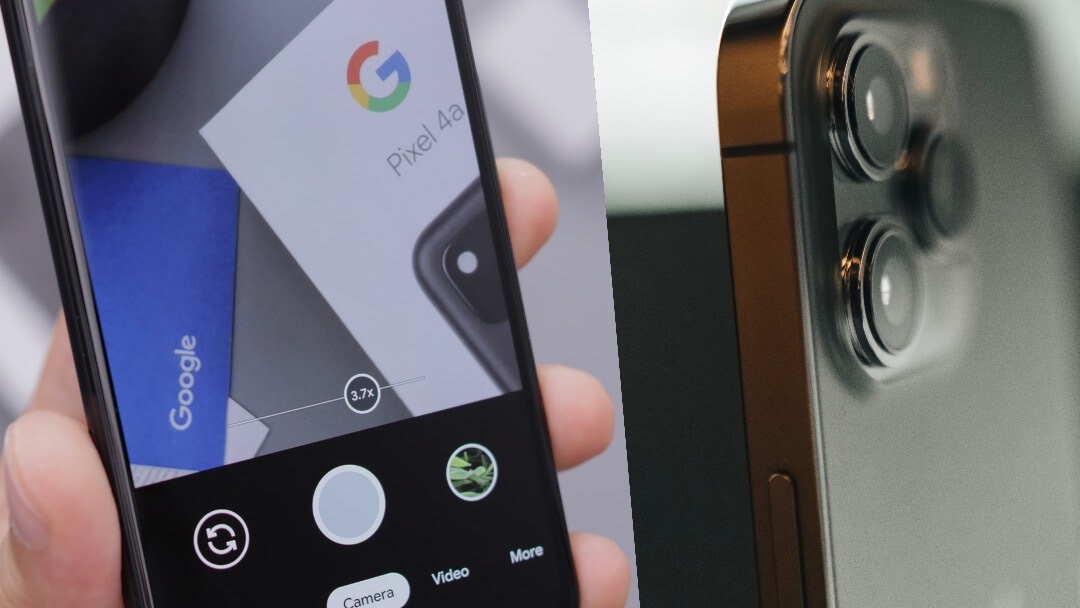 Most of the people buy iPhone just because of its camera quality. It can even take background blur photos as the ones taken from the professional DSLR cameras. Android smartphones are also improving their camera quality as seen in the high-end smartphones but they are still behind iPhone.
Winner in camera quality: iPhone
Battery life – Android vs iPhone
Being a user of both smartphones, I have personally realised that the battery backup on Android is better than iPhone in the long run. You can ask this to any iPhone user yourself and they will also tell you the same. Initially, the battery works fine on new iPhones but as the time passes, you will see gradual downfall in the battery performance.
Features like fast charging and low power mode in iPhone are really helpful that can help you to charge your iPhone faster and save your battery life. There is a feature called Battery Health on iOS which gives a measure of your battery capacity relative to when it was new. Nowadays. you can see fast charging on some new Android phone as well which comes with type-C charger and cable.
Did you know? – Apple has been accused of deliberately slowing down iPhone models with older batteries, and recently it paid $113 million to settle the case. While Apple believes this was done to maintain the health of the battery over prolonged use.
Winner in battery life: Android
Performance – Android vs iPhone
Apple, who designs the hardware of the iPhone, itself knows what components and specifications are there in the phone. And the iOS software that is in the iPhone has also been made by the Apple. This is one of the reasons why iPhone have optimised performance.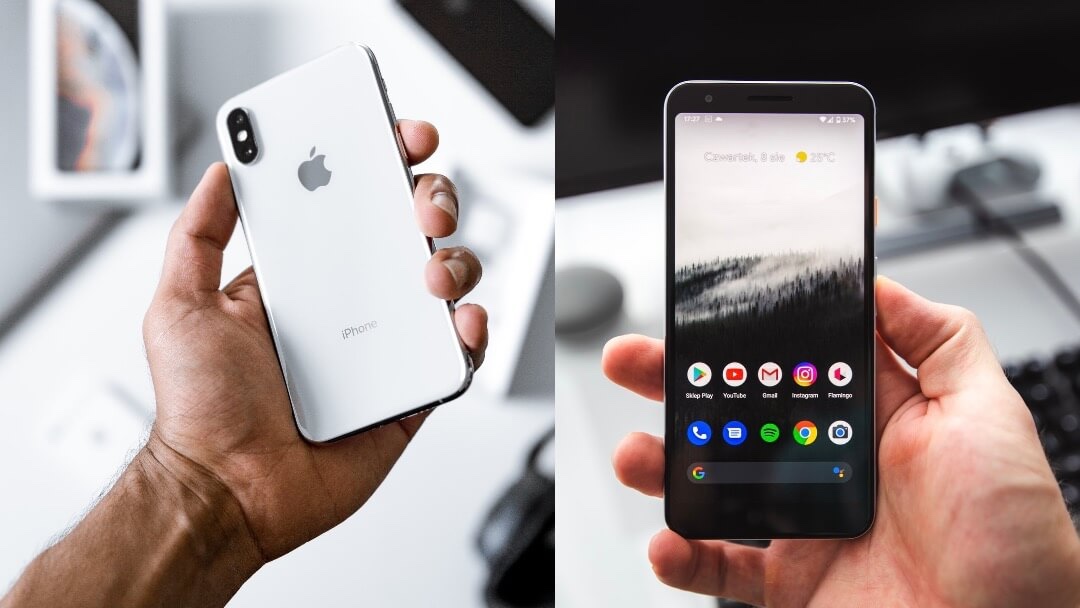 On the other hand, Android users are often seen to report slow performance and hang issues on their smartphones. Hanging problem is mostly seen in low-end smartphones. The reason behind this is low RAM memory, heavy usage, and multi-tasking with too many apps.
Earlier, MediaTek processors were used in Android phones but nowadays new multi-core processors like Qualcomm and Snapdragon are being used due to which the performance is getting better. Most of the high-end Android smartphones from manufacturers like OnePlus and Samsung are now giving tough competition to iPhone.
Winner in performance: iPhone
Price – Android vs iPhone
In the market, you will get to see more Android devices than iPhone. Android devices ranging from Rs 3000 to Rs 60,000 are available in shops or online from where a person can easily take an Android phone according to his need and budget, but there are not as many device options available for iPhone.
Android phones are made by many companies such as Samsung, OnePlus, Xiaomi, Oppo, Vivo, etc., while on the other hand, only Apple makes iPhone. Every year only two models of iPhone are seen and the amount of these smartphones starts from 40,000-50,000. So in terms of price and the variety of models, Android phone is much better than iPhone because you can easily get Android phones in every range.
Winner in price: Android
Final verdict: Android vs iPhone
So these are some comparisons between iPhone and Android. We have covered almost all major aspects from security to performance to battery life and customisation among others. It would be wrong to declare one of them as the final winner as both are no less than each other.
It depends on your personal choice and what features you want in your phone. You have to decide it yourself whether Android or iPhone is good for you. If we missed to mention any point or you think we have declared wrong winner somewhere, let us correct and share your personal thoughts in the comments below.