If you are an iPhone user then you should keep checking the battery health of your phone from time to time. This is very important to confirm if the phone battery needs to be replaced? Poor battery life means that after charging the iPhone, you will be able to use it for a short period of time. Apple has given some tools to check the battery health of your device.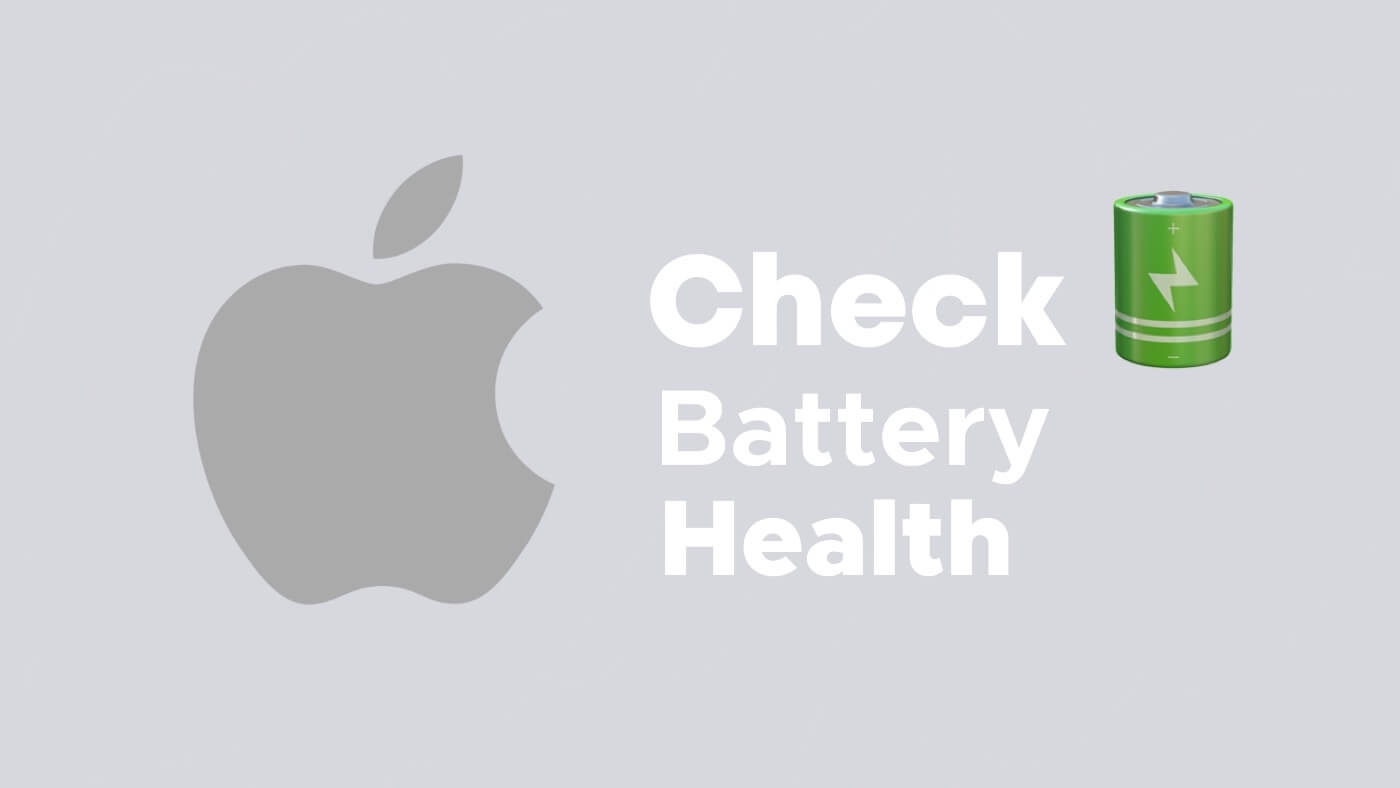 These features were launched by the company in the year 2018 at the time of release of iOS 11.3. You get to see this feature in iPhone 6 and all subsequent models. The same feature is available in the iPad as well. In this article, we are going to show you the steps that you have to follow to check the battery health of your iPhone or iPad.
Check your iPhone battery health percentage
Before we begin with the steps, know that Apple generally provides information about the maximum battery capacity available on your device and its peak performance capacity in two different areas. Maximum battery capacity is a measure of the capacity of the battery from new state to current.
On the other hand, Peak Performance Capacity is measured to check whether the battery is operating at its peak capacity, or whether performance management features are blocking peak power. Follow this step-by-step guide to know the battery health of your iPhone:
First of all go to the Settings of your iPhone.

Scroll down and tap on Battery option.
Now tap on Battery Health.

Here you can see the Maximum Capacity and Peak Performance Capacity of your iPhone battery. The maximum capacity will show you the percentage of your battery health which basically means the charge holding capacity of your device.

Apple also displays important battery notifications by itself if the phone's battery health is deteriorating or the replaced battery hasn't been verified by the system.
The capacity to hold charge decreases as the battery gets older. The maximum capacity to hold charge in the new iPhone is 100 percent. But, as the iPhone gets older, this capacity drops to 80-90 percent or less.
If your iPhone's maximum battery capacity is less than 80 percent, Apple slows down its performance to prevent it from crashing and shutting down. You can avoid this too. For this, you have to go to the Performance management option of the Battery Health section. If you find that your iPhone's battery is in poor health, then you can get it replaced. Apple is currently offering the replacement at a reduced cost.
How to monitor your battery usage on iPhone
To know which apps and services are using the most battery life, you can check the battery usage of your iPhone. For this, open the Settings app and scroll down to click on Battery option. You will see a graph here showing you the battery usage in the Last 24 hours and Last 10 Days.
You will also see the screen on and screen off duration for the time period you have selected. Below that is a list of apps with their battery usage. You can switch the data to Show Activity which will display how long the app is active in the foreground and background. List out the apps which are using unnecessary battery and uninstall them if they aren't in your regular use.
Some tips to save battery life on iPhone
How you use your iPhone and how much you use it are the two main key points that affects the battery health. Here we have shared some useful tips that can help you to stop your iPhone battery from draining too quickly –
Enable low power mode – iPhone has a feature called Low Power mode which allows you to save your battery life by reduce background activities and disabling some services from running in the background. You can enable this feature from Settings > Battery > Low Power Mode.
As a rough estimate, you should never charge your iPhone to 100% as it affects the performance of the battery very badly. Many people believe that the battery should be kept around 90-95 percent.
There are many people who leave their phone on charging at night and after the phone is 100% charged, the charger stays connected in the same way. Doing so drains the battery very quickly and you should avoid doing that.
Turn off the Location Services by going to the Settings menu on your Apple device, then tap Privacy and select Location Services. You can toggle off the location for individual apps or uninstall the app completely if it's been on your device for a long time and you don't use it.
Don't keep the brightness level of your iPhone screen to full. You can activate and turn on auto-brightness by navigating to Settings > Accessibility > Display & text size > Auto-Brightness, or it can be done manually from the Control Centre.
WiFi is a feature that drains battery life to a great extent. With WiFi, Bluetooth, AirDrop on, your device constantly searches for a connection. It is recommended to turn off these features when they are not in use.
For more battery optimisation tips, you can read our detailed guide on how to save battery life on iPhone.
Conclusion
In the past, Apple has been accused of deliberately slowing down iPhone models with older batteries, and recently it paid $113 million to settle the case. While Apple believes this was done to maintain the health of the battery over prolonged use, it has since introduced battery and performance management features for users, apart from sharing tips to maintain battery health.
Some of the common methods suggested by Apple include updating to the latest iOS software, avoiding high ambient temperatures, removing some phone cases while charging, and storing the device in a half-charged state when storing it for a long period of time.
So that's pretty much everything you need to know about this topic. Let us know how much is the percentage of your iPhone's battery health in the comments below. If you liked this article, then do share it with your friends and stay connected with us to read other similar articles on own website.