Twitter is a popular social networking and microblogging website which has been in existence since 2006. Recently, Twitter has been acquired by Tesla CEO, Elon Musk, for $43 million. After this acquisition, a sudden fall is seen in the number of followers of some famous Twitter handles. It's being reported that people are leaving the platform after Musk's takeover.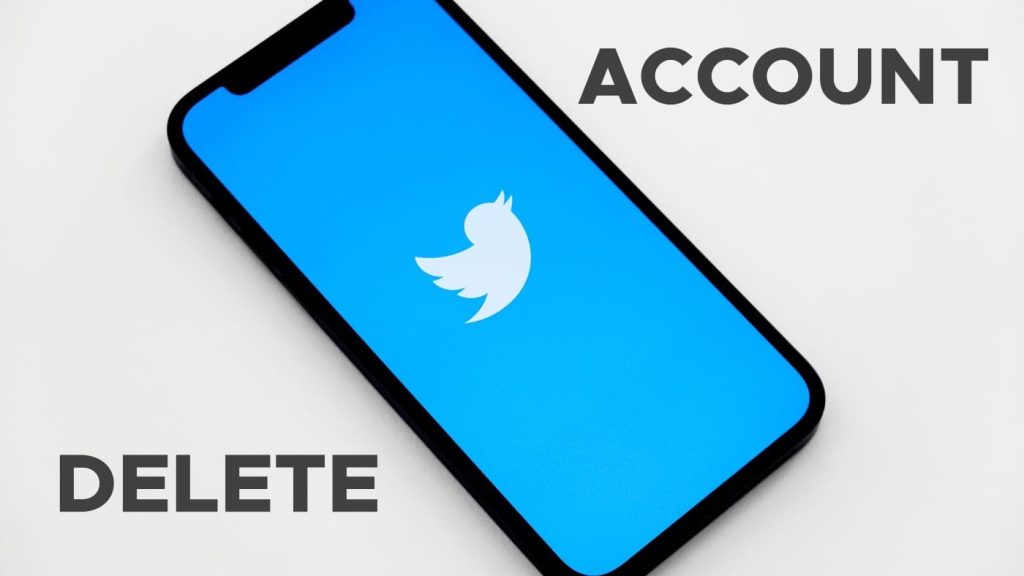 Deleting a Twitter account is as easy as creating a new account. If you do not want to use your Twitter account anymore for whatever reasons, you can easily delete it along with all your tweets, photos and videos, and other profile information. A Twitter account can be deleted in a matter of minutes. In this article, we will shared a complete step-by-step guide along with all other important details you need to know about this topic.
Key points to know before deleting your Twitter account
Before deleting a Twitter account, it is important to know some important things so that you do not face any kind of problem after deleting the account:
Twitter account deletion can now be done through the mobile application (of both Android and iOS) directly or through the web version of the Twitter website that you can access using any web browser on your device.
Twitter will keep your account on hold for 30 days after deactivation. You can reactivate your account again within 30 days of deactivating.
If you just want to change your username on Twitter, there is no need to delete your account altogether and create a new one. You can change your Twitter username from the account settings anytime.
If you want to use the same email or username in the new account, change your current one by going to the Twitter account's settings. Keep in mind that you have to do this before deactivating your account.
Some of your tweets or other profile information may still be available on search engines like Google and Bing even after deleting your account. Twitter has no control over what search engines record about your profile unless you have disabled your profile access to search engines.
You can download your Twitter account data including your profile information, tweets, messages, photos, videos, and more, only before deactivating your account. If you didn't do it before, you won't be able to download your account data later.
6 steps to delete your account on Twitter
To delete your Twitter account, follow the step-by-step mentioned below:
Open Twitter and log in to your account – First of all, go to the official Twitter website at twitter.com using any web browser on your smartphone or PC such as Chrome. Alternatively, you can open the Twitter mobile app. After that, sign in to your Twitter account using your login credentials.
Tap on your profile picture – After logging in, you will see your profile picture on the top-right side of Twitter's home page. If you are using the Twitter mobile app, you will see it in the top-left corner. Just click on your profile picture and this will open up a menu.
Click Settings and Privacy > Account – You will get the Twitter menu in front of you. Click on "Settings and Privacy" followed by clicking on the Account option.


Click Deactivate My Account – In the Twitter account settings page, you will see "Deactivate Your Account" written at the end. Simply, click on this option.
Click Deactivate option to confirm – A new page will open where you will see all information and disclaimer related to deactivating your account. Now click on the "Deactivate" option again to delete Twitter account.


Enter your password for verification – After clicking on Deactivate option, you will be asked to provide the password associated with your account for verification. Enter your password and click on "Deactivate Account". Your Twitter account will be deleted permanently after this step.

Frequently asked questions
How much time does it takes to delete your Twitter account permanently?
It will take 30 days to get your Twitter account deleted permanently. In the meantime, your account will stay deactivated which means it won't be visible on Twitter. if you want to reactivate your account, you can do so only within 30 days. Once these 30 days passes, your Twitter account will be gone forever and then you won't be able to recover it.
Does deleting your Twitter account will also delete all your tweets?
Yes, all your tweets, retweets, photos and videos, and other stuff will be deleted from Twitter permanently once you delete your account. However, some of your profile information and data may still be available on search engines like Google and Bing.
How to download your Twitter data?
You may need to save your tweets, direct messages, media (images, videos, and GIFs), and other data for some use in the future. Twitter can provide you a complete archive on your account data. To download it, simply go to Settings and Privacy > Account and click on Your Account Data under Data and permissions. After that, enter your password for verification and then click on Request archive. Once the download is ready, you will be notified via email and in-app notification.
Conclusion
So this was a complete detailed guide on how you can delete your Twitter account permanently. We have covered almost all the questions and information you need to know about this topic. Before deleting your Twitter account, keep the important things we have mentioned earlier in mind. If this post has been helpful to you, do not forget to share it on your social media. For any suggestions, questions and reviews, you can share your comments below.