WhatsApp has rolled out a new feature that allows you to react to a message with an emoji. This is not the first time any messaging app has introduced emoji reactions. Previously, Facebook has also added emoji reactions on the like button. Instagram and Messenger also offer the same thing on messages. Telegram, the big rival of WhatsApp, is also no exception in this case.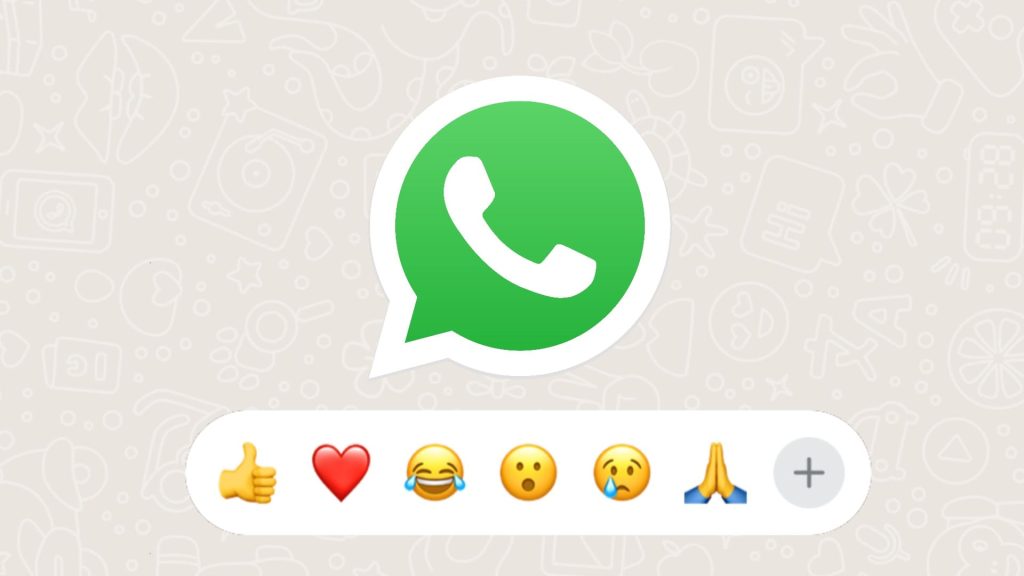 Message reactions have become quite popular as they let you better express what you feel about any particular message. For example, if you find a message funny, you can react with a laughter emoji. Emojis give life to the conversation and make the chatting experience more real. On the other hand, they can also give you a way to get away from the conversation. You can simply react to a message without typing any text.
WhatsApp provides only 6 default emojis for the message reactions which include like, love (heart), laughter, wow, sad, and folded hands. Sometimes these emojis don't fit with the right emotion we want to express in the message reaction. We will show how you can use an emoji of your choice other than the six default emojis provided by WhatsApp.
In another situation, we sometimes choose the wrong emoji accidentally when reacting to a message. Is it possible to undo that? Luckily, you can change your message reactions on WhatsApp or even remove them if you don't want to react. So these are a few things we are going to teach you in this article. Without further ado, let's get started!
How to change message reaction on WhatsApp
Open WhatsApp and go to the message whose emoji reaction you want to change.
Tap and hold the message and then you will see the default emoji reactions. The one you have already selected will be highlighted with a circle.
Now you will select a different emoji that you want to react on the selected message.
If the emoji of your choice isn't available in the default message reactions, tap the + (plus) button. This will open up a screen where you will find different emojis. Select your favourite one and your reaction to the message will be changed automatically.
How to remove message reaction on WhatsApp
If you have made a reaction emoji by mistake and you want to remove it altogether, you can follow any of these methods –
Method 1
Launch WhatsApp and open the chat.
Locate the message whose emoji reaction you want to remove.
Press and hold the message.
The emoji that you have already reacted will be highlighted. You need to tap on that emoji again and it will be removed from the message reaction.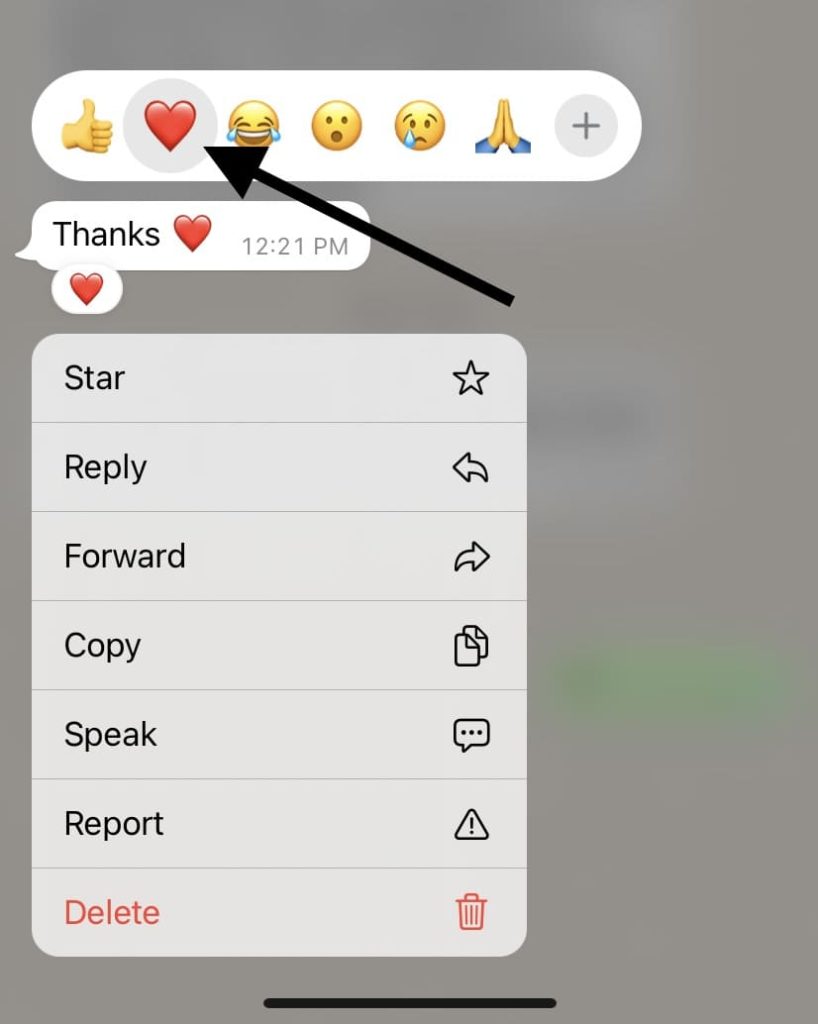 Method 2
Another way to remove emoji reaction from a message is by clicking on the current emoji you have reacted and then selecting Tap to remove next to your WhatsApp profile picture. These methods are applicable on both personal and group chats.
How to turn off reaction notifications on WhatsApp
When someone reacts on your message with an emoji, you get a notification on your WhatsApp. If you don't want to get notified of emoji reactions on your messages, you can turn this off in your WhatsApp notification settings. Here's what you need to do –
Open WhatsApp and tap the menu button (three dots) in the upper right corner.
Click the Settings option from the menu. If you are on iPhone, you can directly go to the Settings tab from the menu at the bottom.
Next, click the Notifications option.
Under Message Notifications, turn off the toggle button that says 'Reaction Notifications'. Note that this will only stop reaction notifications for the individual one-to-one chats.

If you want to turn them off for the group messages also, there is a separate setting for that. On the same Notifications page, you will find a section titled Group Notifications. Turn off the toggle button next to the 'Reaction Notifications' option under this section.
WhatsApp emoji reactions for messages
Here are a few things you need to know about the message reactions on WhatsApp –
You can only react one emoji per message.
Group messages can have multiple reactions from different people. You can check what others have reacted by clicking on the emojis set over the particular message.
You can react to disappearing messages but your reaction will be gone when the message disappears.
As of now, there is no option to replace the default six reactions with the emojis of your choice. Though, we believe that WhatsApp will add this feature in the near future.
Frequently asked questions
Will the recipient know if you remove the emoji reaction?
WhatsApp won't notify the recipient about the removal of your emoji reaction from the message. However, if the recipient already knows that you have reacted to the message before you removed it, you will be caught.
Will the recipient know if you change the emoji reaction?
The answer to this question is the same as the previous one. If the recipient has already viewed your emoji reaction before you changed it, they will get to know about the change.
How to use emoji reactions on WhatsApp Web?
The steps to use message reactions on WhatsApp Web are slightly different. You need to hover your cursor over a message and then you will see a small drop-down icon. Just tap on this icon and select the React to message option. Now you can select the emoji of your choice that you want to react on the message.
Final words
Emoji reaction is a great way to express what you feel about any particular message without typing long text. If you have reacted to a message with the wrong emoji, WhatsApp gives you the chance to fix your mistake. You have the option to change your reaction emoji or remove it altogether. We hope this guide helped you better understand the WhatsApp message reactions. If you have any questions regarding this topic, let us know in the comments below.