Do you really need brand new hardware for your next phone upgrade? If not, then you can get some of yesteryears refurbished flagship models for as low as mid-range or budget phones. Not only you will get a phone that will work better than many new models in that price range, but it will also be in a good condition just like the brand new phone with all the box packaging and waranty from the seller.
You must have seen refurbished phones listed on e-commerce websites like Amazon and Flipkart. A common question that most people ask is why the pricing of refurbished phones is so low. Some other questions that will surface in your mind include what are refurbished phones, what are their advantages and disadvantages, should you buy them, and more.
Before you go out there and buy a refurbished phone, there are a few things you need to understand. We are going to cover everything on this topic. So without further ado, let's get started!
What are refurbished phones?
Refurbished phones might be a new term for many of you. If we go by the Google definition, refurbish means to renovate and redecorate something. When it comes to refurbished phones, it means repairing the used faulty devices.
Refurbished phone is a device that was previously owned by someone else but the customer returned it back to the manufacturer due to some defect or issue in it. A refurbished phone can be called a pre-owned phone but it is different from the second-hand devices you get on websites like OLX.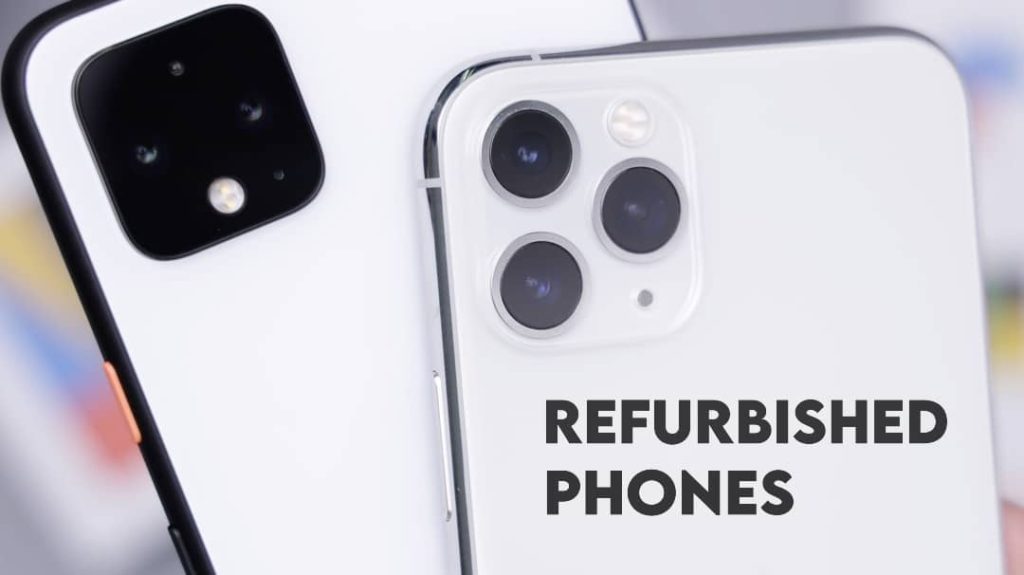 Many times people buy a new device but soon realise that there is some problem or defect in it such as battery problem, touch screen issue, camera or speaker failure etc. If the phone is under replacement warrant, the customer can return it to the manufacturer and get a brand new phone in exchange. The company will then repair the device and sell it again in the market. Such device will be called a refurbished phone.
Note that before reselling, the company conducts several tests on refurbished phones to check if all issues have been fixed successfully. Once it is ensured that the device is functioning perfectly, it is released back into the market under the refurbished tag. But this time the device is sold at a much lower price than the new device and its warranty period is also reduced.
Why refurbished phones are cheap?
Just because it's refurbished, doesn't mean it's cheap. The price of the device will largely depend on the year of release of the unit as well as the quality of the restoration. Sometimes refurbished phones are just slightly cheaper than a new unit. In such case, it really doesn't make sense not going for a new phone.
At the same time, if a relatively new device is going at a price that's too good to be true, it makes sense to ask the question why it is going for so low? It's good to research on the price of the phone you're interested in buying and keeping the watch on how much discount it gets during the sale. If the refurbished phone is still a good deal and seller is reliable, it's worth a shot.
What is the difference between new and refurbished phones?
Technically, a refurbished phone is a used device but it's not simply handed over from one person to another. Refurbished phone goes through a reconditioning process either directly from the manufacturer or from the authorised reseller. Either way, it's restored to near brand-new level condition with all the nicks and scratches removed and with any malfunctioning past replaced. Is it foolproof? Of course not, which is why you need to keep some of the important points we have mentioned above in your mind before you go out and buy your first refurbished phone.
Does refurbished phones have warranty?
If the phone is refurbished by the manufacturer, then you're likely to be covered by a manufacturer's warranty. All reputed sellers do offer warranty but that makes sense only if the seller has a good reputation. if you are bying a refurbished phone online, check for sellers ratings and comments on the product sold to be sure. Warranties can range from three months to a year depending on various factors. It's a great idea to check if the phone has any money back guarantee in case there's some issue right off the bat.
Types of refurbished phones
Depending on the quality of the product, refurbished items are categorised into various grades named A, B, C and D. Here we have explained the meaning of all these grades –
Refurbished Grade A (Superb condition) – It is like a brand new product with no scratches at all. Such phones have been used very less by the previous owner.
Refurbished Grade B (Very good condition) – Grade B products have some minor scratches but they are perfectly functional.
Refurbished Grade C (Good condition) – Products under this category have been used excessively by their previous owners and the signs of usage are quite noticeable.
Refurbished Grade D (Okay condition) – Grade D products have very poor quality. They aren't reliable for longer periods. It is generally not advised to buy grade D refurbished phones.
Should you buy refurbished phones?
If you are planning to buy a new phone, you would probably have this question in your mind whether you should go for a refurbished one or not. Well, it totally depends on your personal choice. If you are getting a good deal from an authorised seller, you can grab it. To help you make the right decision, below we have listed some reasons for buying or not buying refurbished phones –
Reasons to buy (Pros)
You can get a refurbished phone at a lower price than its market value. This can save you a lot of money.
Buying a refurbished phone gives you a warranty so it feels like buying a new one.
You also get the facility to return refurbished phones from most authorised sellers. So if you get a defective item, there is a peace of mind that you can return it easily.
Refurbished phones are just like new phones. They go through various tests so there are very less chances of getting a defective item.
Refurbished phones are a better choice than second-hand phones.
Reasons to not buy (Cons)
Refurbished phones are labelled like-new but they aren't new as someone has already used them before. If this is something you don't feel okay with, you have got your reason to not buy a refurbished phone.
The packaging of refurbished items is generally simple.
It is not necessary for every refurbished phone to have accessories like a charger, earphones, etc.
If you are buying it from a reseller, you will get a warranty on the item only from the reseller, not from the manufacturer.
The warranty period can also vary depending on various factors and it is usually less than what you get on new phones.
Buying tips for refurbished phones
The quality of the refurbished phone depends largely on the seller. You shouldn't pick up a refurbished unit from another user on a forum or used goods site like OLX since most likely you will get a second-hand phone without any guarantee.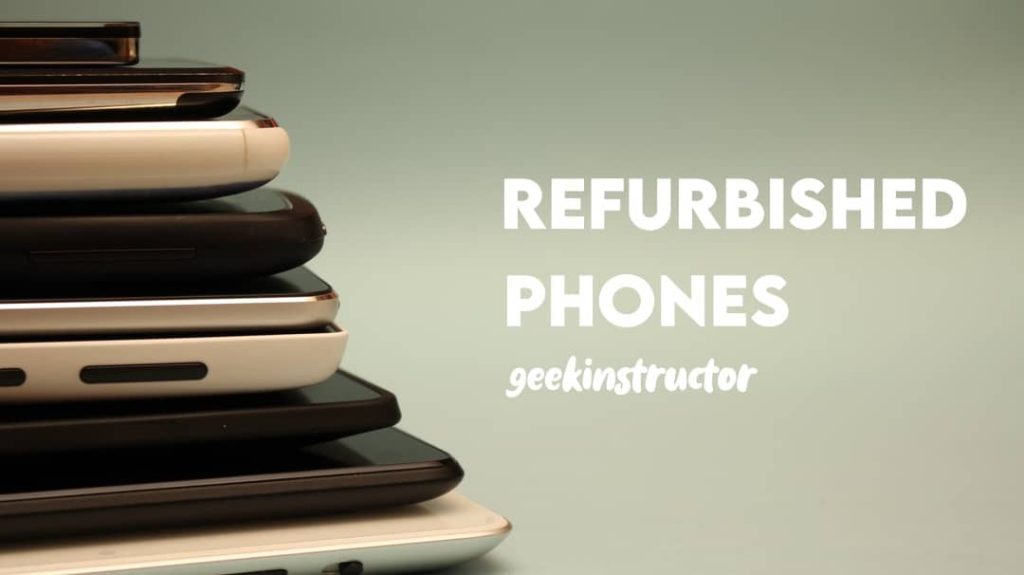 There are specific shops in most major cities that will sell you refurbished units and even some companies have their own showrooms that will sell you professionally restored, refurbished phones. Now you can also find popular e-commerce websites like Amazon and Flipkart selling refurbished products.
Amazon has made a separate section where it deals with certified refurbished electronics. Flipkart has also launched a subsidiary website specifically made for selling refurbished products. These options are more likely to fulfill the promise of professional restoration. Make sure to purchase refurbished phones only either from the original manufacturer or an authorised reseller.
Here are some buying tips that you should keep in your mind before buying a refurbished phone –
Buy refurbished products only from trusted websites, sellers and official stores.
Check if there is a return policy provided by the seller. Thoroughly test the refurbished phone and return it if anything is found wrong.
Buy refurbished items with at least 6 months warranty. Check if the warrant is being given by the company or by the seller.
Check what accessories (like charger, earphones, etc.) will be given to you with the refurbished phone.
Check when the refurbished phone was launched. Do not buy too old refurbished phones.
Read the terms and conditions and privacy policy of the website thoroughly from where you are purchasing the refurbished phone.
Tips for quality assurance testing
Once you have received your refurbished phone, make sure to do quality assurance testing to ensure that the product is okay. Below we have listed few things that you must check –
Check the packaging – Make sure that your refurbished phone arrive in a seal-packed box just like any other new product. Never receive any phone directly without the packaging box.
Check for scratches and scuff marks – Look closely at the touch screen and the back side of your phone to find if there are any major to minor scratches and scuff marks. As it is a refurbished phone, you can ignore the minor marks but make sure there is no physical damage to the hardware.
Check if the phone is factory reset – If the phone first boots into the initial setup screen, then it's fine. Loading to a home screen means that it has been used and set up before.
Check if the phone has the original OS – Does the phone have the manufacturer's OS or is it a custom ROM? It's a good idea to look that up and check when you boot into the phone. You should also check if it is rooted or jailbroken. To know more, read our guides on Android rooting and iPhone jailbreaking.
Check the camera quality – Camera malfunction is one of the more popular reasons why people get rid of their older phones. Just turn on the camera and take a couple of pictures from the front and the rear cameras to see if it works.
Check country or network lock – If the phone was originally purchased from outside India, chances are that it can have a region lock on it that would prohibit Indian SIMs. It's a good idea to insert your SIM into the phone and check whether it is connecting to the network.
Check speakers and audio – It's a bit obvious, but do make a call and play some media on the device to see if the speaker work. It is better to be sure initially than realize much later when you need those functions.
Make sure that you get original accessories – Refurbish phones are often sold for a premium with their original packaging and accessories. Do check if the charger cable and your phones are indeed original or are you paying that premium for cheap third-party accessories.
Frequently asked questions
What is the difference between refurbished and second-hand phone?
Refurbished phones have been sent to the manufacturer by their previous owner for a minor fault. Once they are repaired and tested, they are released in the refurbished market again. On the other hand, second-hand phones are used phones that are sold by their owner(s) themselves.
Is it safe to buy refurbished phones?
Yes, it is safe but you need to do some research before buying a refurbished phone for quality assurance and safety. Also, make sure to buy them from original manufacturer, authorised reseller, or reputed website only.
How to find if an iPhone is refurbished?
Open the Settings app and go to General > About. Here you will see the Model Number of your iPhone. If it starts with F, it means that it has been refurbished by Apple or a carrier.
Final words
So this was all about refurbished phones. If you are looking to buy a new smartphone, you can check out online e-commerce websites that offer refurbished products. Keeping all the parameters in your mind that we have discussed above, you can easily decide whether you should go for a refurbished phone or not. If you are low on budget and you are getting a good deal at a reasonable price, bet the ranch. To be on the safe side, make sure to do proper research and always buy it from the authorised and trusted seller. If you have any questions regarding this topic, let us know in the comments below.