Instagram is the current most trending social media platform which has millions of users around the world. If you are an active user of Instagram, you must have noticed many times that you receive follow requests and messages from unknown people with whom you have no mutual friends.
Most of the people don't care about who has recently followed their Instagram profile. However, some people are really concerned about this and perhaps this is the reason why they have private account. When a suspicious profile follows us on Instagram, we have this question in our mind that whether the profile is real or fake.
There are many reasons why fake accounts are created on social media platforms which can range from stalking your profile to commit mischief, crime, or online frauds. Most of the fake profiles are created to impersonate famous personalities, influencers, businesspersons, and brands, while some are made to look like the profile of an ordinary person.
Fake accounts can trap you in some sort of online fraud or lead to your account getting hacked. Sometimes your own known person can create a fake profile on Instagram to stalk or prank you. In such a situation, it is important that you know whether the person who recently followed or messaged you is actually real or fake.
In today's article, we are going to share some easy tips that will help you identify a fake profile on Instagram. There are a few things which if you are able to point out, you can know whether a particular account is genuine or not. Later in this article, we will also discuss how you can report fake accounts on Instagram and make your profile more secure. Without further ado, let's get started!
1. Spot the fake pictures
The first thing you need to do is to look for the fake pictures on the user's profile. One can identify such pictures very easily just by looking at them carefully – they are mostly edited, plagiarized and not good in quality. Most of the time people use pictures of good looking person to grab your attention and make you think that their profile is real.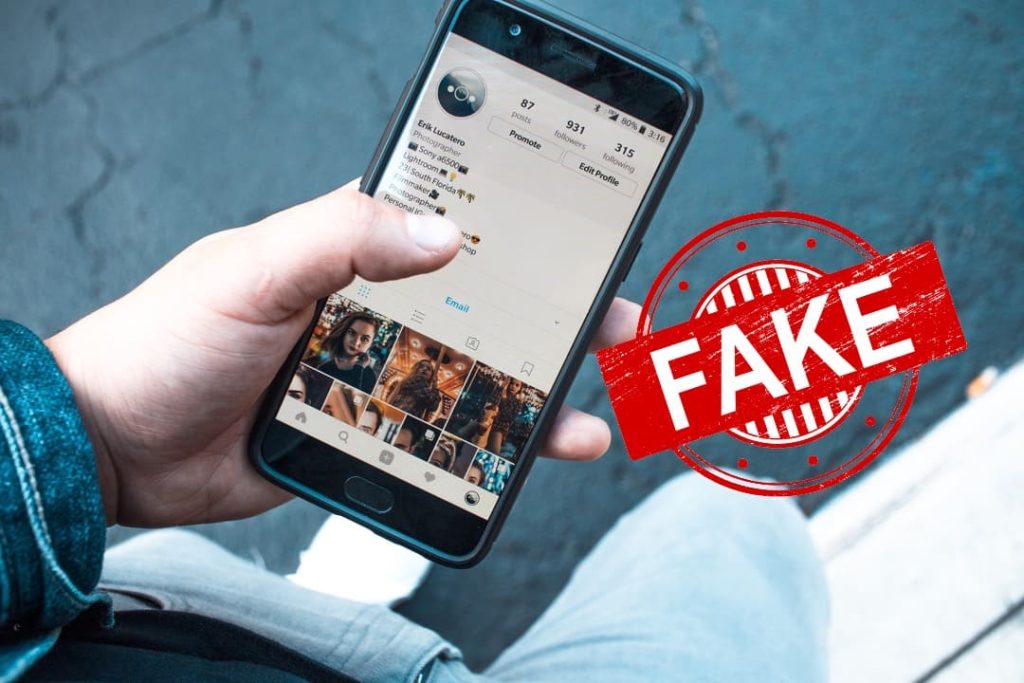 Now we will tell you a very solid method by which you can easily find out whether a picture is real or fake and from where it was stolen. For this, you have to first download that picture from Instagram to your phone. After that, you can do a reverse image search using the Google Images tool to find the original source on that picture.
If you have ever noticed fake accounts, you must have found one thing in common that they all have very strange photos. Such fake accounts mostly post seductive and sexy pictures. Everything will look real to you but the reality may not different. So you have to examine every picture posted on the profile very closely.
2. Most of the posts are from one day
As most fake accounts are created suddenly, many of the posts on them are uploaded within a single day. By looking at the profile grid and the number of posts, you would feel that the profile is being running for a long time but the actual reality may be different. To confirm this, you have to open each post and check the date when they are published. If you find a profile in which most of the posts are from one day, it indicates that the account has been created immediately and it is most probably a fake.
3. Compare the followers and following
The easiest way to identify any fake account is to see the difference between their followers and following. Most of the people don't follow back fake profiles, due to which the following of these accounts is much more than their followers. If you see an account which has less number of followers as compared to the number of people they are following, then it can be a fake account.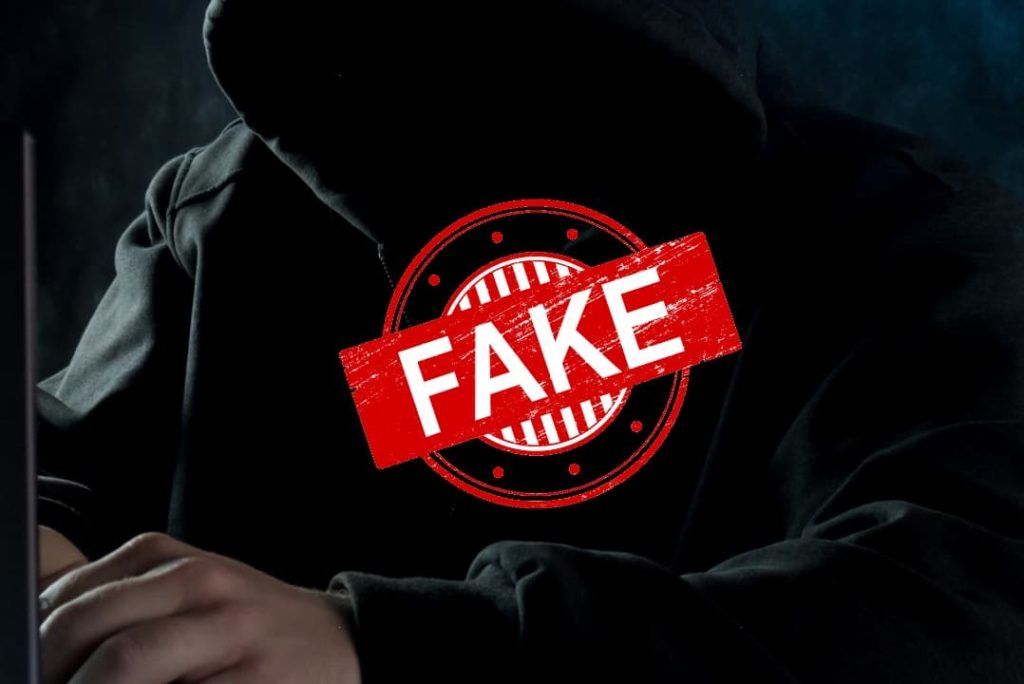 Sometimes it can be the opposite as well. We all are aware of the fact that fake followers can be increased on social media, so it can also happen that a fake profile can have fake followers. People often do this to make their profile look genuine. If an account has a large number of followers, you can also consider it as a suspicious sign. To confirm this, review the list of their followers and check whether those people are actually the genuine ones.
4. Very few number of posts
Most people keep their Instagram updated by sharing latest photos and videos, but fake accounts usually don't have much posts and stories. And whatever posts are there, they are mostly published in a single day. Fake profiles look very inactive or inconsistent. You will get an idea that the profile is not of any common person just by looking at the frequency of posts and the overall activities of the account.
5. No profile picture or bio
Many times you will not even see any profile picture or bio in the fake profiles on Instagram. If a profile is only updated for the sake of formality, it is definitely fake. The purpose of any person behind creating a fake account is to hide their real identity and for this they don't even care to update profile picture or bio.
6. Check post engagement
A person in a fake account doesn't have real friends and followers and perhaps this is the reason why such profiles have very low post engagement. If you will check any of their post, you will find very few likes and comments. Review the comments and find if they are genuine or fake.
7. Suspicious comments
Sometimes you receive strange and spam comments on your posts from unknown profiles. Such profiles are run by automated bots and they are absolutely fake. You generally get spam comments when you use hashtags. This is because bots mainly target posts with particular hashtags. You should only use relevant hashtags and delete all spam comments from your posts otherwise, this can have negative effect on your post reach and engagement.
8. Unnecessary messages
If someone has recently followed you and started sending you unnecessary messages without even you responding to them, the person is trying to grab your attention and it's most likely a fake profile. When talking to strangers on Instagram, you should always see what their intention is behind messaging you. There are scammers and fraudsters on Instagram who target people for online fraud by using fake profiles. Beware of such people and don't share your personal information with anyone.
How to block fake profiles on Instagram
Once you have identified a fake profile on your Instagram, you should immediately block and report that account. Here's how you can do this –
Open the Instagram app on your smartphone and go to the fake profile you want to block.
Tap the ••• (three dots) menu button at the top right corner.
Now click the Block option. Next, choose Block *username* and new accounts that they may create.
If you want to report a fake profile to Instagram, simply click the Report option in the third step. After that, you can choose the reason why you are reporting the account.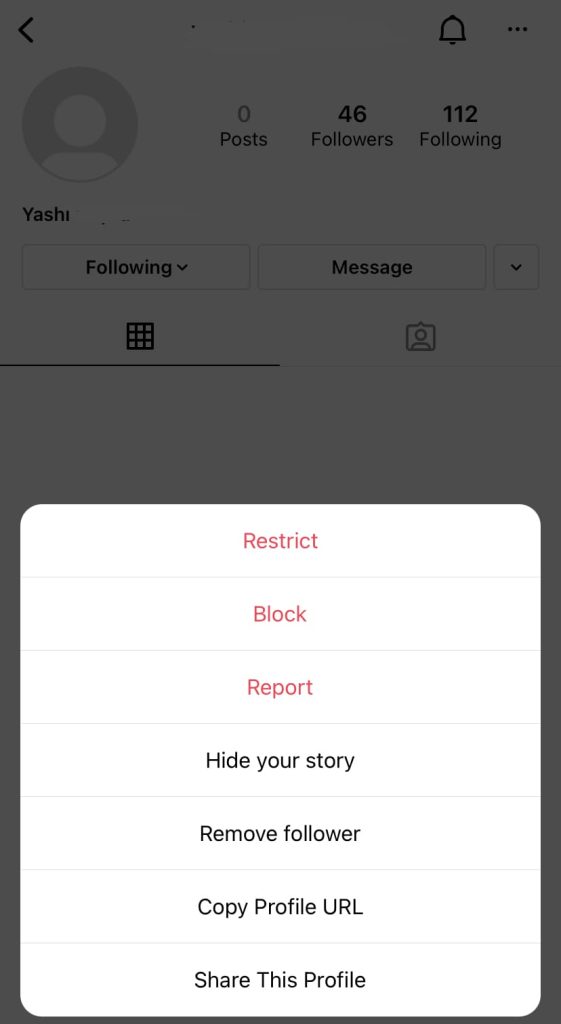 Conclusion
Identifying a fake profile on Instagram isn't as hard as it seems. If you have the right knowledge, you can easily tell whether a profile is fake or real just by looking at it. From the above tips, you would have got the idea of how fake profiles look on Instagram.
Please note that this guide has only shared some common tips on identifying fake accounts, however, these tips may not be true always. At the end, you have to make the final judgement based on own your investigation. If more points are true, there are more chances of a profile being fake.
Do you have any other tip that you want to add in this list? Feel free to share it in the comments below. Don't forget to share this article with your friends and let them also be aware of fake Instagram profiles. You can find out more interesting guides on our website. Stay tuned!